How would you love to start your own profitable business in Africa in 2023?
Wait,
Do you even have a business idea in mind?
---
Regardless of your answer, we've got you covered.
In this article, we will show you some of the most profitable business ideas you can start in Africa in 2023.
To make it easier for you, we have provided a top business idea for each of Africa's nations so you don't have to waste time searching for a business idea for your country.
And towards the end, you will learn the exact steps you can take to actualize the ideas you fall in love with.
How sweet, yea?
Let's get right in, shall we?
1. Algeria 
If you are based in Algeria or looking for a ripe business opportunity, consider consulting business.
Consultancy is one of the most profitable businesses to start because you only need two things; skills and one client willing to give you a shot, especially when just starting out.
Here are some of the most sought-after consultancy skills;
Business consulting

Human Resource consulting

Travel

Tax

Fashion

Nutrition

Wedding

Educational or career
To get started, pick a skill you already understand or have an interest in, then look for one client at first who willing to try your services.
Once you land that gig, give it all and ask for an honest testimonial, preferably, a video.
Then build your consultancy business from that one testimonial.
For example;
Go and look for other people in the same position as your client and show them the testimonial.
Show them what they stand to miss if they do not hire your services.
2. Angola 
The oil industry is booming in Angola which presents the best business opportunity; working as an Oil and Gas Consultant.
For this to work, you will need some years of experience and knowledge under your belt in this industry.
If that is you, you can go the route of manufacturing where you help foreign investors establish Oil and Gas plants in Angola.
Another opportunity is handling the marketing.
One of the biggest challenges gas companies in Angola face is a lack of expertise and knowledge on how to reach customers.
You can put together a team to help bridge the gap between these companies and their target customers.
All you have to do is identify where their potential customers hang out and then come up with strategies on how to reach them.
Better part?
As a consultant, you don't have to do any work.
If given the task, you can outsource the entire process to experts.
Other potential areas to explore in Angola include;
Oil and gas exploration and production

Midstream

Refining and marketing

Oilfield service

Equipment manufacturing
3. Benin
Poultry farming is a perfect and profitable business you can start now in Benin.
According to our researchers, poultry farming is said to be the easiest business you can start in Benin.
Why?
Birds are easy to rear and don't require much work.
At the same time, they breed fast and they quickly attain marketable weight.
You can start off small, with say, 10 birds, and then scale with demand.
Better part?
You can sell both eggs and meat in the market, giving you quick access to cash.
4. Botswana – Tourism business:
Tourism is the future of Botswana.
Take for instance sceneries like Chobe National Park, the place has lots of awesome features pleasing to see things like wild animals, hike trails, rivers, and camping.
These and many more make Botswana attractive to both local and international tourists.
As such, if you are looking for a profitable business to start in Botswana, consider the tourism sector.
Luckily, you don't have to take care of everything.
You can venture into providing accommodations in collabo with guest houses and resorts around you.
Also, consider a business like providing pick and drop up business for tourists.
It is lucrative and you don't have to work for longer hours.
Another idea is being a translator.
Tourists would appreciate interacting with the locals to experience the real culture and enjoy the scene.
By acting as a bridge between them and the local people, you can build a lucrative business fast.
5. Burkina Faso – Cyber Cafe
People in Burkina Faso are growing to love what the internet can do.
You can apply for jobs online or just browse for fun.
For this reason, there is a growing need for readily available internet access points.
In fact, there were 4.59 million internet users in Burkina Faso in January 2020.
That is a 7.7% increase from the previous year.
This tells you one thing; a lot of people are starting to enjoy internet services in Burkina Faso.
For this reason, starting a cyber cafe is the best business idea ever.
And to make more profits, consider having your business located next to learning institutions like colleges.
Also, provide additional services such as printing, laminating, typing, binding, scanning, graphic design, and photocopying.
These additional services help cushion your business from taking a hit as more and more people start using their mobile phones to access the internet.
6. Burundi – A website for renting vehicles
As many Burundians start moving to urban areas in droves, there is a looming transportation disaster.
And if you are looking for a profitable business to start in Burundi, you can capitalize on this growth and start a portal where people can rent cars.
Truth is, Burundians move a lot, be it attending weddings, meetings, or tours around the city.
Having a private means of transport offers attractive benefits that include reduced costs and a lot of flexibility.
Now, as more and more people realize this, they will start looking for a quick solution to get a perfect car befitting their journeys.
That is where your car rental website in Burundi comes in handy.
First, approach local car rental service providers and ask them to list their services on your website.
And then promote your business on the internet where people can create accounts to access available cars for rental.
And then take a cut of the fees or introduce advertising packages for car rental businesses.
You can turn your website into some sort of a search engine for car rentals in Burundi.
And then charge companies to show their results as the top ones.
7. Cameroon – Transport Business
There is no doubt, transportation is one major challenge in Cameroon.
The country is still struggling with disorganization in the transport sector.
If you are an entrepreneur, you can reap big time by providing innovative transport solutions within the major cities.
One of the persistent struggles a lot of people face is getting a painless connection between the city and rural communities.
You can therefore introduce a weekly transportation truck that connects the city to certain parts of the countryside and charge per cargo or kilogram.
Now, as you attract more clients, consider introducing frequent trips or even overnight deliveries.
8. Central African Republic – Mushroom Farming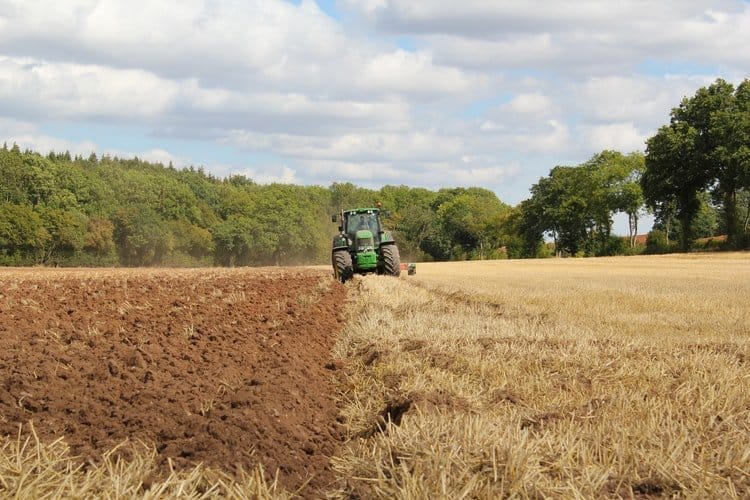 Yes! Who doesn't like mushrooms?
They make really tasty meals and at the same time, it is one of the more lucrative agribusiness ideas in the Central Republic.
After all, the country is well known for agricultural produces, you might as well make money while at it.
Now, before growing mushrooms, make sure you have adequate knowledge about the different types of mushrooms.
And then identify the ones that can thrive under the current climatic conditions of your area.
Once you have that, the next thing to get the ball rolling.
As for the market, besides selling locally, consider securing orders from the local high-end hotels.
9. Chad – Airbnb Rentals
Airbnb is a marketplace where you can rent out your spare room, or even your entire apartment or house.
It caters to travelers looking for cheaper more interesting accommodation while touring scenic areas around your locality.
With this business, you can earn up to FCFA 26901.78 per night.
Imagine earning that per day for a month!
Chad is a tourist attraction hub, with a ton of places to please an eye.
As such, having accessible and affordable accommodation businesses will take off like a rocket.
Within your rentals, ensure there is everything your tenants want to create a positive experience for them because your business depends on it.
10. Comoros – Website Designing:
As more and more businesses in Comoros turn to online markets, website designing is quickly growing to be one of the most favorable and budding business ventures for young entrepreneurs.
Luckily, you do not need a college degree or special skills to get started.
With a better understanding of how to achieve better marketing through design, knowledge of SEO practices, and zeal to win, you are in the business.
If you do not have the skills required to complete a certain project, you can access free courses on platforms like FutureLearn.
And there are hundreds of free tutorials on YouTube.
With all this wealth of information available for free, the only barrier to starting this lucrative business in Comoros is your mindset.
To succeed, you need resilience and the spirit of showing up. Top that will an eye for detail and clients will beat a path to your doorsteps.
11. Congo – Mining Consultant
There is no doubt mining in the DRC is oozing ROI.
If you are eyeing a business opportunity within the country, this is your chance.
The first step to starting as a mining consultant is understanding the regional politics and operating costs.
Lucky for you, transparency has vastly improved in Congo, thus making it less risky to conduct business.
Licenses and tariffs are not left to chance.
That doesn't mean you won't need employees, well, maybe at first.
But as your business grows, as an Investor, you must still address human capital issues and management that come with the business.
Good thing is, they are anxious and ready to learn.
Now, if this is something you'd be interested in, you may consider specializing in diamonds, gold, and manganese mining.
Needless to say, Copper is still the king in Congo, but you can try other opportunities to chart your own road to wealth.
12. The Democratic Republic of Congo – Agricultural Malls and Equipment Leasing Services
DR Congo is an agricultural haven.
The people rely on their farms for daily bread and the product is really ripe.
If you are looking for a business idea to start in DRC, consider agricultural malls and leasing farming equipment.
See, while farming can be done by hand, it is cumbersome and sometimes inefficient.
At the same time, acquiring equipment can be costly, especially for small-scale farmers.
But if you offer them an option to lease, they can only use these tools when the need arises.
Also, leasing lifts the risks of maintenance off their shoulders.
With such malls, you can partner with fellow entrepreneurs to create a one-stop shop for all DRC farmers' needs.
Here are some of the farming tools and suppliers to consider;
Tractors and accompanying implements

Fertilizer

Seeds

Herbicides

Insecticides

Veterinary products
13. Cote d'Ivoire – Imports business.
Ivory Coast is a haven for ship docks, and what business can it make it there other than imports?
With this type of business, all you have to do is figure out what is hot in the market.
Then make a connection with manufacturers or suppliers outside of Ivory Coast.
Once the products land, you can either distribute them yourself or have middlemen.
But again, controlling the whole supply chain is another money maker.
For now, just deal with imports and expand as your business grows.
To get your creative juice flowing, here is a list of the most profitable goods you can start importing.
Dairy products

Textiles

Automobile parts

Agricultural Products

Drinks

Livestock
14. Djibouti – Transport, and Logistics
Djibouti is positioned on a primary shipping lane between the Gulf of Aden and the Red Sea.
For this reason, the country holds a tantalizing strategic value in the international trade and shipping industries.
At the same time, the government generates a considerable amount of revenue from taxes and harbor fees from this activity.
If you are looking for a profitable business idea to start in Djibouti, this is it.
To get started, go with whatever you have.
You can even start by looking for clients and then hunt for a truck later.
And as your business grows, make a move on owning at least one truck.
It is cheaper to lease than buying because heaven knows you need that cash to scale your business.
15. Equatorial Guinea – Diesel supply
Oil makes up a huge source of income for Equatorial Guinea.
Despite that, the country still lacks adequate supply for domestic consumption thanks to limited suppliers.
This is an opportunity to carve out something for yourself by supplying the locals with the much-needed Diesel to power their machinery.
You can set up a small filling station in your local town where car owners can stop by to refuel.
Also, you can be creative and improvise a mobile refueling station special for inaccessible areas.
For example;
You can easily convert a tanker to support fuel transportation and plumbing.
16. Egypt – Events Planning
Egypt is well known for its ancient pyramids.
These phenomenal sights attract droves of tourists year-round.
For this reason, there are a ton of events happening within these tourist attraction areas.
While that may be good, there is one big problem;
Individuals find themselves holding events that flop because they lack the expertise and time to plan events themselves.
If you are a well-organized person with an eye for detail and don't mind getting your hands dirty, you can start an events planner business in Egypt.
It should be easy actually.
Help them bring to life their dream event and improvise strategies to give the event the attention it deserves.
As your client base expands, think of forming a company that takes everything off the hands of the clients.
17. Eritrea – Second-Hand Products:
Just like Djibouti, Eritrea is bordered by a sea, opening it up for import and export opportunities.
If you are open to business ideas in Eritrea, this is it; consider importing and selling second-hand products.
These can either be clothes or household items.
Then create stores throughout the country where customers can come view and buy the products.
To make it even sweeter, allow your clients to make custom orders and charge premium prices.
18. Ethiopia – Building Management.
Ethiopia is growing so fast, which is no surprise because it hosts Africa Unions (AU) headquarters.
As more and more investors move to the country, they require skilled locals to help manage their investments.
If you have some experience in the construction industry, why not start a building management business?
With such a business, your job is to supervise the hard and soft services of a residential or commercial building.
At the same time, you are gaining valuable experience you tap into later to build your own properties.
19. Gabon – Child Care Service
Popularly known as daycare service, the business is growing fast in Gabon.
As parents move to provide the daily bread, their little kids are left alone at home without no one to look after them.
With a daycare, you can help these parents concentrate on their tasks and bring up their kids well.
A child care business in Gabon is a good idea you can start anytime without much capital.
All you need is a couple of clients willing to trust you with the care of their kids.
Your business can gather for kids with ages ranging from a baby of 6 weeks old to a child of about 13 years of age.
20. Gambia – Bookkeeping and accountancy service for small businesses
Running a business is cool and fun until it is time to crank out numbers.
That is when you realize the real pain and why you hated maths in school.
See, a business is as efficient as its bookkeeping.
Without that, there is no accountability.
How do you even know if you are losing money or making a profit?
If you have accounting skills, this is a business idea you can start in the Gambia.
Approach companies next to you and show them how you can help them save much time and sanity by leaving the whole bookkeeping to you.
Once you land the deal, you don't even have to work manually.
There are several tools out there like QuickBooks which should help you do an efficient job fast and make more money.
21. Ghana – Cleaning Services
Also known as janitorial contracting services, such businesses are growing in popularity nowadays across Ghana.
Why?
Because most businesses and organizations are starting to realize that their time and effort are better channeled towards activities that move the needle.
By doing so, they are leaving the cleaning service to entrepreneurs like you.
This is a business you can start alone and as your workload increase, consider hiring extra hands to help.
Again, you can focus on certain entities like schools, offices within a specific block.
Also, offer extra services like carpet cleaning among others to make you more money.
22. Guinea
Guinea is opening up, fast, making it the perfect time to start a telecom business.
For example;
You can start a small private business to help the locals make international telephone calls.
Good thing is, you don't need to break a bank to start such a business in Guinea.
GSM termination is one of the hi-tech and sharp telecom businesses for Guinea.
You may require tech and management skills to help bring your dream to life.
23. Guinea-Bissau – public housing
With its growing economy and population, Guinea is in great need of a renewed infrastructure.
The demand for commercial, administrative, and private buildings is huge.
If you are looking for an investment opportunity within the country, consider public housing.
It is a project guaranteed to garner support from the government.
Other projects to consider include building roads, air, and ports, among others.
24. Kenya – Cyber café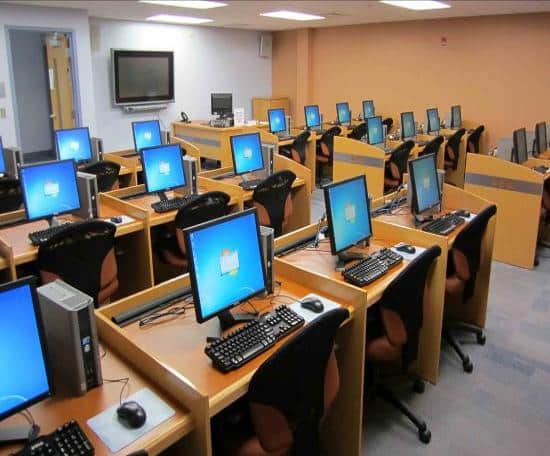 Cyber business in Kenya has the potential to earn you a lot of money.
The secret is to select a strategic location especially around crowded areas like campuses and shopping centers.
Another strategy is to provide additional services such as photocopying and printing to supplement your income.
To get started, you will need a good internet connection and a secure business room where you can lock in your machines.
With time, consider having other locations and maybe bringing in some extra help, depending on the workload.
25. The Kingdom of Lesotho
There is no doubt Lesotho can use affordable Housing.
This is because a lot of people are flocking into the urban sector, causing a surge in demand for housing options.
While the government is doing all it can to provide affordable housing, that is still not enough to satisfy the increasing demand.
If you are looking for a profitable business idea in Lesotho, this is your chance.
With little investment, you can start a real estate company specializing in providing rental units.
And you don't have to start with hundreds of units, a couple is enough to get the taste of the market.
From here, you can evolve into a multi-million residential real estate company fast.
Another way to tap into this market is through AirBNBs.
Instead of being paid per month, you can make money per night!
26. Liberia
You can start a food processing business in Liberia and make money.
Food processing is a technique used to convert raw food into digestible eatables for both humans and animals.
A good example is starting a juice blending stand.
Here, instead of selling an orange as it is for less, you can sell its juice for more money.
That is called adding value.
Here is why food processing is a perfect business in Liberia;
The business has a low cost of goods sold (COGS), which actually ranges between 10% and 15%.
This means that you make higher profits fast.
Another thing is that food processing is easy, meaning anyone can master the art.
27. Libya
Solar power business can do great in Libya.
In fact, a lot of areas in Africa get up to 300 days of pure sunlight all year round.
For this reason, solar energy is abundant in those areas, only waiting for you to harness it.
Even with that fact, a lot of families in Libya do not have access to electricity.
 But even with that, several African families are still left without electricity.
If you are interested in the renewable energy business in Africa, this is your forte.
And you don't even have to do a lot, just buy solar panels and install them on their homes.
Also, you can just be the supplier, or technician, whichever you feel comfortable with.
28. Madagascar
Madagascar is the leading producer of vanilla, which makes up over a third of the world's export market.
And by the way, people take vanilla to treat intestinal gas and fever.
Sometimes, this product can be used to increase sexual desire (as an aphrodisiac).
In food and beverage processing, vanilla is a very popular flavoring agent and is also added to reduce the amount of sugar required for sweetening.
There are several other uses of vanilla.
If you are in Madagascar, you can take this as a business idea and start prepping it for any of these functions.
Recently, the government made it easier for companies in Madagascar to conduct business.
You can now open and maintain bank accounts in foreign currency and the minimum capital requirements have been abolished.
If you are a foreigner, you can access land in Madagascar by either leasing or buying it from private or public owners.
29. Malawi
Are you a teacher or possess teaching skills in Malawi?
You can start a part-time teaching business and make money easily
Thing is, most parents are more than willing to pay for someone who would like to help their kids to pass exams.
And that is not all.
Some adults are taking upgrading courses, they are willing to pay well for part-time teachers to help them.
Here are some of the most sought-after subjects;
Accounts

Marketing

Physics

Mathematics

Computer
If you have skills in any of these subjects, there is money to be made.
30. Mali
A business selling spices is booming in Mali.
The locals adore these ingredients and are willing to walk all the way to get some.
Local spices have a big market.
And if you are willing to dream big enough, you can go global, the international market demand for spices is huge.
All you have to do is up your spice-making game to meet international standards, and then do exports.
Making spices that meet international standards is likely to make huge money.
31. Mauritania
E-commerce business.
Mauritania is a scarcely populated country in Africa and most people live in most remote places.
As such, there is an opportunity to reach these people by providing easier access to products and services through their mobile phones.
For this reason, starting an online store can prove to be the best business to start in Mauritania.
As we speak, there is a rapid expansion of mobile internet penetration. And very soon, Mauritanians will be able to access the internet easily.
32. Mauritius
Looking for a profitable business idea in Mauritius? You can start a call center now.
See, technology is evolving fast in the country and most people are turning to the internet before making a buying decision.
Consequently, most companies in Mauritius are finding themselves getting overwhelmed with customer inquiries.
And to solve this, they are starting to outsource customer support.
This is your opportunity to start a company in Mauritius and run with it.
All you need is a good internet connection and a few telephones then approach local businesses to allow you to handle their customer inquiries.
33. Morocco
Selling used items is a profitable business right now in Morocco.
If you think about it, people would love to own quality products be it household items or electronics.
But there is one problem.
The brand new ones cost a lot of money.
If you can help them get hold of second-hand items at a cheaper price, you stand a chance to make handsome profits.
Make sure you have quality products and then focus on customer satisfaction.
34. Mozambique
It is estimated about 65% of Mozambique's population falls under 24 years old.
If there is one essential thing these people want is to gain skills to help them navigate challenges life throws at them.
If you are looking for a business idea in Mozambique, Education and training is the place to start.
You can provide training services to these millions of people and make money fast.
For example;
You can open a computer training center where you enroll students per month. Learning how to operate a computer takes less than 3 months.
As your brand grows, consider adding more short courses and in no time, you will be running a huge college or private university in Mozambique.
35. Namibia
You can start business-to-business services and parts for machinery in Namibia.
Companies here turn to outside sources to maintain their equipment, mostly from South Africa.
If you can find a way to chip and import through you, there is money to be made.
36. Niger
Businesses in Niger are rushing online to reach their target market.
In the process, they understand the importance of having an appealing brand image online.
And now, the web and graphic designing agencies are raking on the trend.
If you have skills in designing websites, logos, and branding t-shirts, you can make a lot of money fast.
A website will help you showcase your work. Include your charges and a way clients can contact you.
37. Nigeria
Water is life, and because of this, if you can provide pure water, you have a goldmine.
Nigeria is home to over 180 million people who drink water all day long. This means your pure water business in Nigeria will never lack customers.
38. Rwanda
Who doesn't love looking sharp?
A barbershop business in Rwanda is your best bet to make money fast if you are a hairstylist.
Nailing the location is the key to hitting a home run with this business in Rwanda.
As such, find places where people hang out a lot. A shopping mall is the best or near universities.
To inspire customer loyalty, keep quality service and make them feel like royalty.
39. Saharawi Arab Democratic Republic
Still, on looking sharp, people appreciate designer fashion.
If you have skills and an eye for epic fashion, you can start a cloth designing and tailoring business in this country.
Take note; this business thrives on top-notch skills.
So, first, make sure you have mastered how to cut and stitch designs.
To get you going, consider both English and traditional wear tailoring, and fashion.
As you grow, add design training to make extra income by doing what you already love.
40. Sao Tome and Principe
Car Rental Business is the most profitable idea in this country right now.
Renting a car is cheaper than owning one, and people are starting to realize this.
To get you up the ground, talk to someone already plying the business to learn a thing or two.
And remember, you don't need to own the cars in your lot, bring your friends together and share the proceeds.
41. Senegal
Do you enjoy baking in Senegal?
You can make money by starting a bakery business.
In fact, the food processing industry is booming in Senegal right now.
If you enjoy making and decorating, you can start selling special cakes and cupcakes for occasions like weddings, birthdays, and anniversaries.
This is a business you can start on a shoestring budget by baking and decorating right in your kitchen.
And to make more money with less work, take custom orders only. This is where the clients tell you what they want.
You deliver on the order and charge more.
42. Seychelles
Some individuals want things to be done, however, they do not have the time to take care of them.
If you can start a concierge business in Seychelles, you can be on your way to making a lot of money.
In fact, this type of business is registering a consistent growth of about 15% annually.
To get started, you will need between $2,000 and $10,000.
This should bring revenue north of $138,700 and a profit margin of 20%.
43. Sierra Leone
Food Cart/Mobile Food Business.
Think about it; what sells fast in Sierra Leone?
Food, right?
Everyone is rushing to beat the crazy morning traffic. And rush back to avoid the same in the evening.
For this reason, there is no time to sit down and enjoy a well-prepared meal, this is where you come in.
All you have to do is offer a tasty and well-thought menu and everyone will be lining up next to your cart.
To stack odds of success in your favor, only serve a specific market.
For example;
You can choose to sell to bank employees and other big organizations.
44. Somalia
Yes, Somalia!
So much has been said about this small country located on the edge of Africa.
The country, to be honest, has been rocked with issues, both humanitarian and security.
As such, the best business to start in Somalia is a security company.
The business of a security company is to provide a host of services aimed at giving protection to residential and commercial properties and even to individuals.
45. South Africa – niche website
A niche website is a type of site created with the sole purpose of serving readers from a specific industry.
For example;
A sports website is a niche site, it attracts only sports enthusiasts.
Why should you start a niche website in South Africa?
Having a targeted website helps you make more money, thanks to an engaged audience.
46. South Sudan
An amusement park is what South Sudan needs right now.
Truth is, most people in South Sudan are fun-loving people.
If you can start an amusement park business, it can turn a profit in under a few months.
Make sure to do constant marketing and have a lot of deals.
Also, consider partnering with other local businesses to improve customer experience and make you more money.
For example;
You can offer free rides and invite other businesses to advertise their services on your premises, for money of course.
47. Sudan
CCTV Camera Sales & Installation business in Sudan is bound to make a lot of money thanks to insecurity.
This business is all about providing CCTV Cameras for security surveillance to your clients, either for business or residential purposes.
Supply the items and offer free installations to attract more customers.
Also, consider offering additional services like CCTV footage backup at a fee per month.
48. Kingdom of Swaziland
Chauffeur/Driver For Hire business in Swaziland has a huge potential.
There are a lot of people and organizations with cars but in need of well-trained drivers.
If you have good driving skills, this is a business you can start. Either do it yourself or form a team of, say, 3 drivers and look for clients.
And to command, better pay, consider concentrating on an industry like delivery trucks.
This earns you credibility and an edge against the competition.
49. Tanzania
Computer Training Institute business can do really in Tanzania.
A lot of youths in TZ are looking to upgrade their skills, and having a computer skills certificate can help increase their chances of landing high-paying jobs.
As your business grows, consider adding other services to make it more profitable.
50. Togo
Staying healthy and fit is a goal of everyone, even if they don't want to admit it.
In Togo, a fitness center can be a profitable business if you know how to market it well.
With this business, you can provide a place where clients can work out without stress.
Add things like personal training programs and supplement sales to increase your revenue.
41. Tunisia
Government Tenders is a lucrative business.
Truth is, the Tunisian government cannot deliver everything within the scope of time but Tunisians expect them to deliver.
If you think you can offer some of the services, you can apply for government tenders and earn sizable returns while you serve the people.
Better part?
If you do a great job, you will be in business for a very long time, after all, your client is the one entity controlling the whole country.
52. Uganda
The construction business in Uganda
The Ugandan economy is exploding, stirring the need for affordable and sustainable buildings for both offices and businesses.
As Ugandans get down to satisfying this need for housing, there is a booming demand for construction materials.
With less than $1000, you can start a construction business in Uganda and turn it into a multi-million enterprise within no time.
All you have to do is supply building bricks, cement, and other materials.
Better yet, only focus on one and maintain a huge client list.
53. Zambia
The delivery service business in Zambia is experiencing increased demand thanks to the economy opening up and more people shopping online.
To start, you will need a car or a motorcycle.
And it doesn't have to be your own, you can lease it and share the profit with the owner on daily basis.
Now, to make more money, start small and scale with the demand.
This way, you won't have to spend money you don't have to satisfy more people.
Remember, the delivery business comes with other challenges like customer service, and trust me, you don't want to fail in that sector.
54. Zimbabwe
Event planning is the most profitable business idea to start in Zimbabwe.
It involves helping people enjoy their own parties or weddings and leaving the chaos of making sure it runs smoothly to you.
To have an edge in this business, consider having event equipment like PA systems, own delivery means, and MCs.
And as the business grows, turn it into a one-stop-shop if you want to plan a successful and fun event.
How to start a small business in Africa in 2021
Now that you have a perfect business idea, follow these steps to start a small business in Africa in 2021.
1). Conduct market research
Market research helps you understand who is your target buyer and whether they are willing and have the means to buy.
Your findings will determine whether to go ahead with the business idea or ditch it for another one.
2). Write your business plan
A business plan helps you figure out what steps and things you need to do now to reach your goals.
It is your roadmap to having a successful business in Africa.
3). Fund your business
Despite some people advising you that you do not need money to start a business in Africa, you actually do.
You have better chances of growing a business in Africa if you have the money to get you started.
The question now becomes, where will you get these funds?
You can either use your savings, borrow from friends and family, or approach your local bank.
4). Pick your business location
If your business is offline-based, you will need to pick a perfect location. Getting this point wrong is a fatal mistake that can damage your chances of growing.
5). Choose a business structure
Are you going solo, in partnership, or in a limited company?
6). Choose your business name
Your business name should reflect the products or services you are dealing with.
Make it memorable and keep it short
7). Register your business
Before starting operation, ensure you have satisfied all the legal requirements in your area.
The last thing you want is to be on the wrong side of the law.
Make sure you have the necessary licenses and certifications from both local and central government.
Wrapping up
If you are looking for profitable business ideas to start in Africa, you have them here.
Pick one and follow the steps given here to start a business now.
Remember, a successful business is built on determination and quality service.
Do not expect to be a millionaire overnight, if that is what you are looking for, you are in the wrong place.
Constantly audit your efforts and do more of what is working and less of what is not working. That is the secret to growing fast.