Affiliate marketing is a great way to make money from your blog or website but if you don't have a website you can also use social media platforms like Telegram to get started at no cost. It's simple – you promote other people's products and services and earn a commission on the sales made through your links. You don't even have to be an expert in the product you're promoting, as long as you can provide valuable information and advice in your videos, blog posts, or social media posts. In this article, I'll show you how to start an affiliate marketing Telegram channel and make Ksh. 20,000 per day without any special skills or experience.
What is Affiliate Marketing?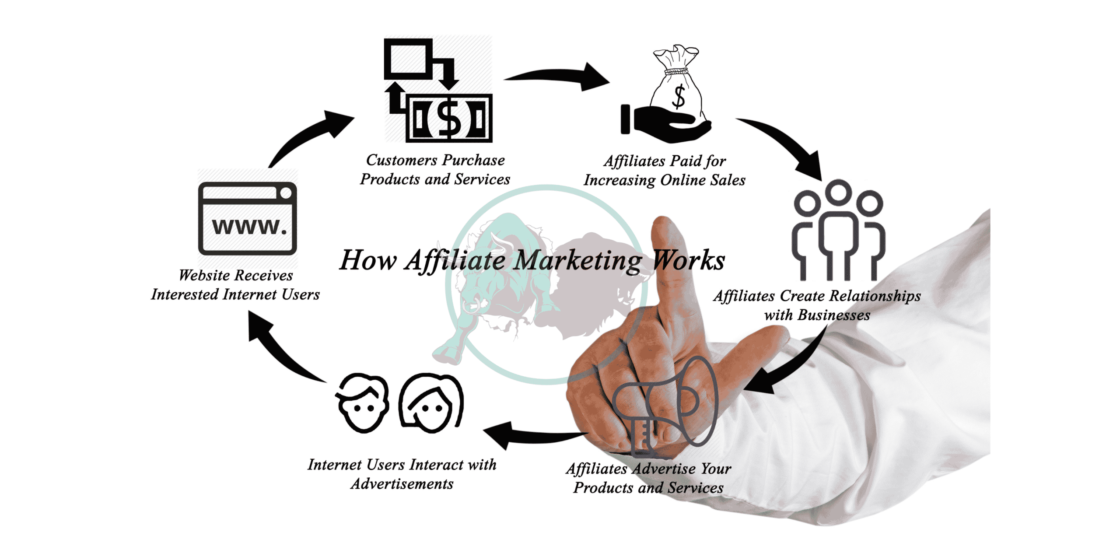 Affiliate marketing is a way to make money by selling products or services owned by others to your audience. The person who promotes affiliate products is called an affiliate, and the person who owns the product or service is known as the advertiser.
How this works is, that an affiliate searches for an affiliate product he can promote, and if he finds it, he engages the advertiser either physically or on their website to get access.
If the affiliate meets the requirements set by the advertiser, he will be allowed access to the affiliate platform where he can access promotional banners including affiliate links with a special identifier for the affiliate.
When someone clicks on the link that leads them to the affiliate's website, the affiliate earns a commission. The commission is usually a percentage of the sale, but it can also be paid in other ways, such as cash or gift cards.
There are two main ways to do affiliate marketing: direct marketing and indirect marketing.
Direct marketing involves sending people emails or direct messages that promote the affiliate's products or services.
Indirect marketing involves advertising the affiliate's products or services on other websites or through social media platforms.
What Are Telegram Channels?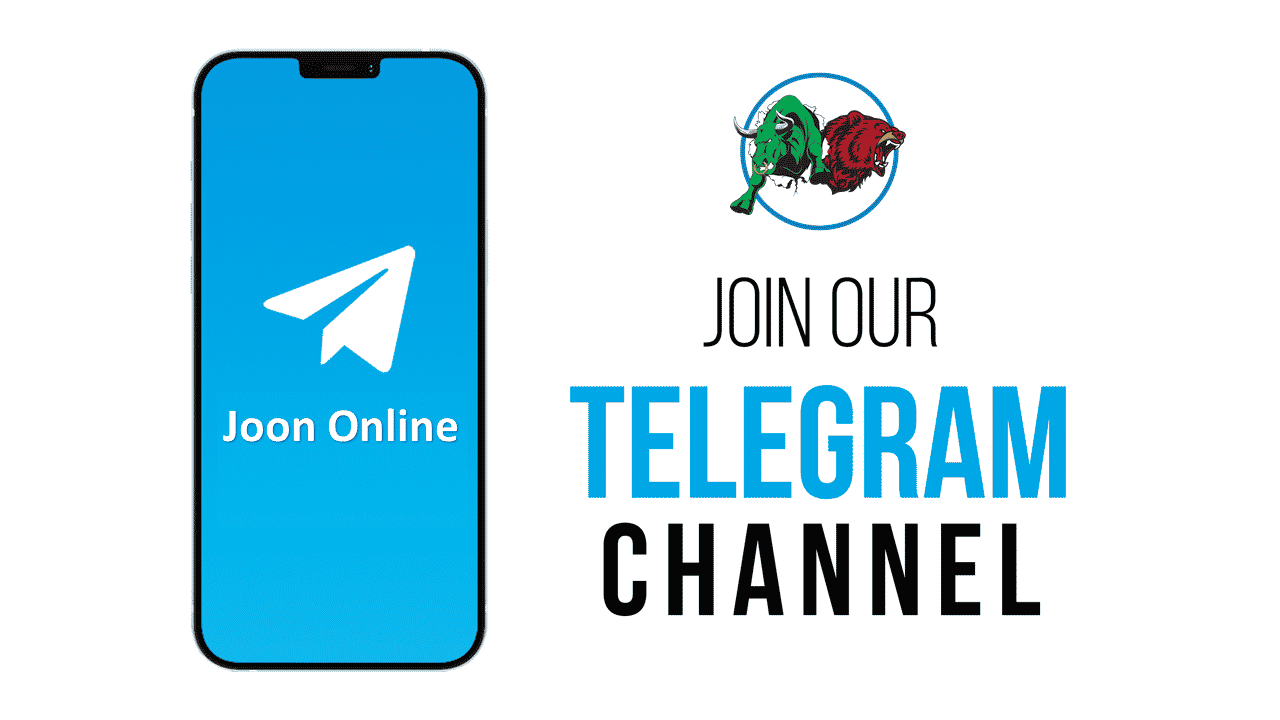 Telegram channels are one-way broadcast groups people create to share information with their followers.
You can create a channel for any topic you want, and subscribers can join your channel to read the messages you send out or watch the videos you upload.
If you have a Telegram Channel you can share information and connect with your followers and if you are money minded, you can also use Telegram to make money as an affiliate marketer.
Later on, I will show you how to create your own channel on Telegram and how to make money with affiliate marketing via Telegram but first, let's see the two different types of channels on Telegram. Private vs public channels.
Difference Between Public And Private Telegram Channels
There are two types of channels in Telegram: private and public.
Private channels are only accessible by the people who created them and a few individuals added by the owners of the channel, while public channels are open to anyone who wants to join.
Public channels are great for businesses because they can share information with a wider audience. This means that your message will reach more people, and you'll have more opportunities to generate leads from your followers.
If you're interested in starting a Telegram channel for your business, we recommend reading this post to the end to learn all the steps necessary to create a successful channel, and generate some passive income along the way!
Want to Start an Affiliate Marketing Telegram Channel? Do This First.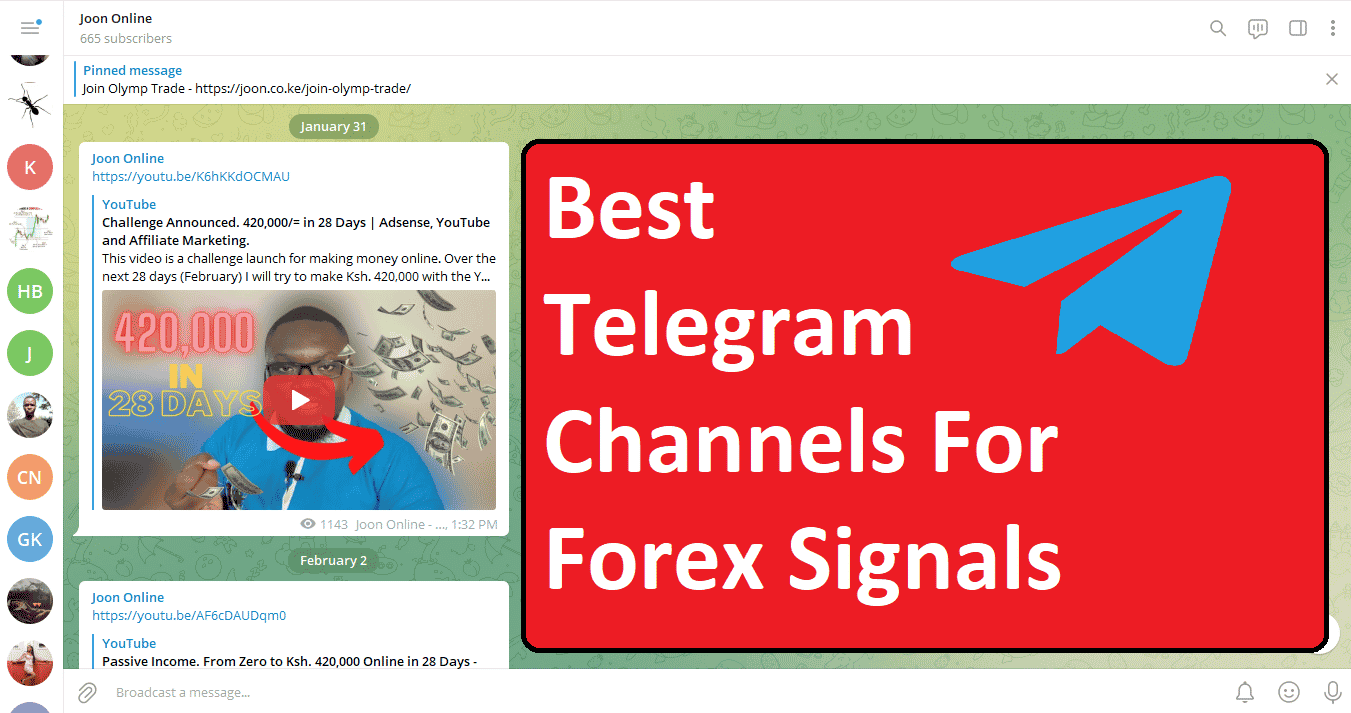 Before you create a channel for affiliate marketing, you first need to decide on a niche. This is important because the type of content you produce will be directly related to the niche you choose.
And what is a niche you ask?
A niche is a segment specific to the topic you are interested in, for example, personal finance is a niche, health is a niche, and banking is also a niche.
Why is it important to pick a niche?
Having a niche will help you stay focused on the content that your followers resonate with. Take this to the bank, if I joined your channel because I wanted to see Forex content, I will unsubscribe when you start talking about cabbages.
How to Create a Channel in Telegram
If you want to start a channel in Telegram, here are the steps you need to follow:
1. First, you need to create a Telegram account. If you don't have one already, you can sign up for a free account here.
2. Next, open the Telegram app on your phone or computer and go to the main screen. You'll see a pencil icon at the bottom of the page. Click on it and choose "New Channel."
3. In the "New Channel" window that opens, you need to provide a name for your channel and enter the description (for example, "Tech channel for tech news"). Then, click on "Tick" at the top right corner to create a channel.
4. You'll now be taken to your newly created channel's overview page. You can add the first few followers from your contacts and share the link to your channel publicly for other people to start joining.
How to Choose a Name For Your Channel
When choosing a name for your affiliate marketing Telegram channel, there are a few things to consider.
First, think about the name's potential for SEO. A good name will be easy to type and remember, which will help it rank higher on search engine results pages (SERP) or on the Telegram Search List.
Second, make sure the name accurately reflects your content. \
If your channel is about affiliate marketing, for example, make sure the name includes "affiliate" somewhere in it.
Similarly, if your focus is on a niche market, be sure to select a name that accurately reflects that.
Finally, consider how users will find your channel. Make sure the name is short and concise so it can be easily remembered.
And make sure you include a link to your website or blog in the description so people can learn more about you and your content.
Does the name for your channel check all these? Good. If not, go ahead and change it by opening your channel and clicking on the name of the channel.
How to Find And Register For Affiliate Marketing Programs
Now that you have a telegram channel, the next step is to find a program that's right for you. There are a variety of affiliate marketing programs available, and each one has its own unique set of requirements.
To find the right program, go to google and search for the keyword you are interested in plus the word affiliate program. For example, "Forex + "affiliate marketing programs."
Next, register with an active email address and wait to be approved as a new affiliate.
Most affiliate programs will approve you immediately while others will take up to 5 business days so keep checking as you continue to grow your telegram channel.
It's important to remember that success as an affiliate marketer depends on hard work and dedication. If you put in the effort, you can make some great money as an affiliate marketer!
Now That You Have Both a Channel And Affiliate Offers to Promote, Go Ahead And Create Your First Post
Do you know how to post on Telegram? Don't worry, it's simple.
Open your channel and type the post at the bottom. On the broadcast tab.
If you want to post something different, say an image, poll, or music, click on the office button at the bottom and choose what you want.
When done, click on the send button and your broadcast will be sent.
Be sure to post consistently to keep your audience engaged and remember…
No One Wants to Join An Empty Channel. Boost Your Channel
No one wants to join an empty channel, and they'll quickly move on if they see that your channel is empty.
The best way to make sure that your channel is filled with subscribers is to buy your first initial subscribers.
Having more subscribers is a sign of social proof and engagement. It shows new subscribers that they will not be alone on the channel.
You can also pay other channels that are already developed to post your channel link to their audience.
Once the channel has grown, start promoting your affiliate links and make money when your affiliates buy the products or services you are promoting.
Here's how I do it effectively with my Forex Telegram Channel.
How I Make Ksh. 20,000 Daily With My Affiliate Marketing Telegram Channel
While everything we have talked about up until this point is enough to help you create a Telegram channel and to start an affiliate marketing business for FREE, it is not enough to ensure that you are successful as an affiliate.
Doing these 5 things that I do with my telegram channels will help you achieve success though.
1). Post Frequently on Telegram
You can make a lot of money through affiliate marketing on Telegram by promoting products and services that you believe in. And, you can also make nothing if all you keep posting is affiliate links, more affiliate links, and nothing else.
Even as you try to get as many people to buy through your link, mix your content.
Share videos, audio, polls, images, and screenshots of testimonies from those who have used the service or product in the past.
You can post links to articles written about the product, you can share tips and tricks, or you can just chat with your followers about the products and services that you recommend.
Whatever you do, ensure you post frequently on Telegram. That way, your followers will see your posts more often, and they will be more likely to buy the products and services that you recommend.
2). Give Valuable Content For FREE on Telegram
Though you have a chance of selling your content on Telegram by making it private and charging for access, you will most likely not have great success with this method. Especially when you are just starting.
How do you then ensure that your readers get quality content that they enjoy and register through your affiliate link without you having to push them?
Use your public channel as a lead magnet and the private channel for conversion. I'll explain that in the next subtopic.
Just ensure that the public channel offers valuable content. FREE content.
3). Have a Paid Private Channel For Those Who Use Your Affiliate Link.
Do you remember me mentioning that the public channel should be used as a lead magnet and the private channel as a conversion tool?
Well, that's the secrete I use to make Ksh. 20,000 a day with Telegram affiliate marketing.
I use my public telegram channel to show enticing offers and the private channel to show valuable information only meant for those who have joined the company I am promoting through my link.
This is mutually beneficial because my clients get exclusive content and I also get paid if they use the products I refer them to.
4). Have a Target For The Number of Sales/Leads That You Must Get Daily
In order to make Ksh. 20,000 a day with affiliate marketing on Telegram, you will need to come up with a plan that's strategic to making that kind of money daily.
One way to achieve success with affiliate marketing is to have a target number of sales or leads that you must get daily. This will help you to stay focused and motivated, and it will also help you to track your progress.
You can set your target number of sales or leads at any level that is comfortable for you. The goal is not to be overly ambitious or unrealistic, but rather to set a realistic goal that you can achieve.
If you are having difficulty meeting your target number of sales or leads, it is important to reassess your strategies. Sometimes it is necessary to change your approach in order to reach your target number.
The reason I target Ksh. 20,000 daily is because I also promote my affiliate links on my website.
Be patient and continue working hard until you reach your goals!
5). Use Other Social Media Platforms to Drive Targeted Traffic to Your Channel
One of the most important things you can do to grow your channel is to generate targeted traffic. The most effective way to do this is to use other social media platforms to drive traffic to your channel.
There are a number of different social media platforms that you can use to drive traffic to your channel. Some of the most popular platforms include Facebook, Twitter, and TikTok.
You can use these platforms to promote your channel, and you can also use them to generate leads and customers.
By using these platforms, you can reach a wider audience than you would if you were only relying on people who search for your niche on Telegram.
Conclusion
That's everything you need to know about affiliate marketing on Telegram. If you aren't already making money as an affiliate on Telegram, follow this guide. Also, feel free to comment with your concerns or questions about this topic and I'll be glad to reply to you soonest.