There is money on Facebook. So much that no millennial should ever talk about being jobless in this generation. Take me as your viable example. I earn Ksh. 20,000 daily doing affiliate marketing on Facebook.
Surprised?
Do you want to know how I do it?
---
It's simple.
I'll show you how!
But first, let's delve into what affiliate marketing is before we can point you in the direction of the best affiliate products to promote and earn decently from.
What to Expect in This Guide
What is Affiliate Marketing
How does Affiliate Marketing Work
Why Start Affiliate Marketing as a full-time job in 2019
What types of traffic can I leverage?
How can I begin promoting affiliate products?
What is Affiliate Marketing
This is the process in which an affiliate marketer earns a commission for promoting products by a specific individual or company.
It is simple.
You just need to find a product that you enjoy selling, promote that product and earn a piece of profit from any product that you sell successfully.
Usually, affiliate sales are tracked via affiliate links – so there is a guarantee that you will get paid for all the products which you sell.
Here's a simple infograph by Adaptifyed on how affiliate marketing works
2. How Does Affiliate Marketing Work?
It's really important to know how affiliate marketing works before committing to marketing a specific product.
This is regardless of whether you think you have a market for the product or not.
Because contrary to your belief that clients will like what you promote as much as you do; most of them will not.
In fact, you can go a whole year without a sale if you are not enthusiastic enough. (We will discuss that later)
Here's really how most affiliate programs work: –
You register to become an affiliate sales marketer
Your registration is reviewed for either acceptance or rejection
If accepted, you start promoting affiliate products of your choice on whatever platform that works for you – preferably – websites
If you meet the advertiser's requirements of a sale, you get paid.
Here are a few triggers that most affiliate advertisers use to pass a sale: –
Pay per click or PPC – this is one of the most common means of passing an affiliate sale – It is where you (affiliate marketer) get paid for all the valid clicks generated from your affiliate links. Your links don't have to trigger any sales or lead to earnings by this method.
Pay per lead – Here you get paid if an action has been met. Mostly used on surveys.
Pay per sale – This is the most common affiliate performance reward method. It is where companies pay percentages for all qualifying sales. For the record, I earn a minimum of 50% with Olymp Trade Affiliate and so far it is one of the best affiliates that I work with. Another is Jumia Affiliate.
Is there anything special that I do to make my Ksh. 20,000 daily?
No! The last time I checked, I posted a product on Facebook with my affiliate link and everyone wanted the product: – I'd be damned if you counted all the likes and leads generated by the post.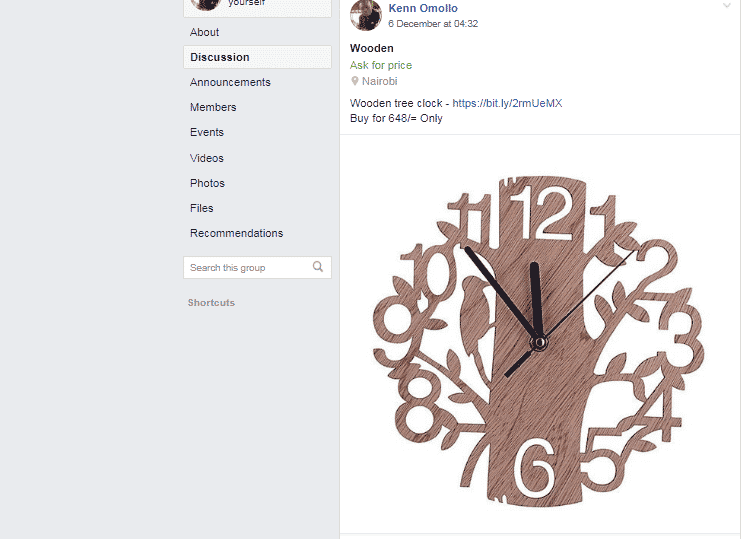 3. Why Start Affiliate Marketing as a Full-Time Job in 2012?
There are so many reasons why I started marketing affiliate products in 2016; they haven't changed. And I believe some of them are the reasons why you too should start selling affiliate products.
I realized that I had 5,000 Facebook friends and millions of others in different groups. Interestingly, most of them were all hype about products that were posted by a few entrepreneurial individuals. Which got me interested and thinking, if Tony is selling on Facebook and getting conversions, why can't I also try it out; only I don't stock products, I promote affiliate programs. The results? I created a business by leveraging my social networks. In case you are interested, Kingfin Affiliate is a good place to begin.
It is a good way of making passive income online, on your terms, and at your own free time
It is the best way of monetizing your website and promoting the brands and products you love.
Promoting affiliate brands and products gives you the opportunity to help others make the right choices on products because most of us only up-sell products which have worked for us in the past.
5. Because Affiliate Marketing is a job like any other job.
Here's a sneak peek of what my Facebook readers say about my affiliate marketing passion.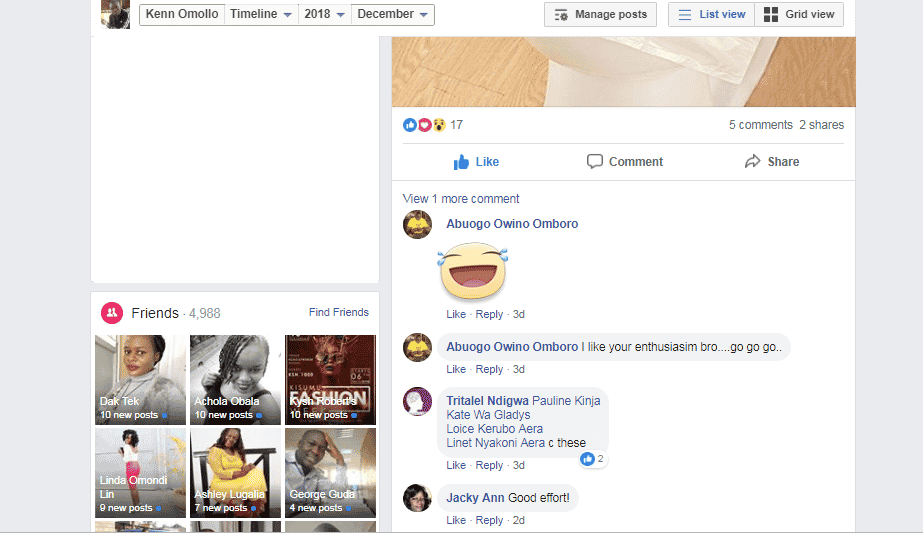 Do they seem like a dull bunch of idle people who don't like what I sell? Do they?
What I see is people who didn't think a product existed and now that I have dug it out, they'll buy it. Most certainly from one of my many links – on different groups.
6. As an affiliate marketer, you will also be helping people find products that they wished existed. Getting it right means more money for you.
4. What Types of Traffic Can I Leverage as an Affiliate Marketer?
It really doesn't matter who you sell your affiliate or feed your affiliate links to. As long as it is a lead that converts, there is money for you in the end.
Personally, Facebook, Twitter, and personal websites are my greatest sources of traffic and ultimate wealth.
Whatever works for you brother, do it.
If Facebook works for you, go for it but, if you want to indulge in affiliate marketing for a longer term then the best strategy would be to have a website. At Joon Online we create websites for as low as Ksh. 15,000. Contact us to have yours designed today.
5. How Can I Begin Promoting Affiliate Products?
To begin promoting affiliate products and to actually make real money off your efforts, you will need to sign up with affiliate advertisers whose products you resonate with.
If you are doing it on Facebook, these tips will help you a great deal: –
Most affiliate buyers go for electronics than any other products
Shoes sell better than all the other products in clothing and fashion
90% of people will buy an online product on a niche group
Being spam-my with your affiliate links will drive away your clients
To begin your affiliate marketing journey follow either of these affiliate links to create your own affiliate.
KingFin Affiliate  (For Forex)
Jumia Affiliate (All Products)
Kilimall Affiliate ( All Products)
If you already have a website where you'd like to promote the products, check out this post to see how I blend my affiliate links with my articles. Doing it right increases conversions.
Tagged With : affiliate marketing • Affiliate marketing in Kenya • affiliate programs • how to make money online • Jumia Affiliate