Where in the world is it easiest to become rich?
While so many people think that to become rich you've got to live, work and do business in Iceland, Sweeden, Norway, United States, or Germany; I disagree.
I say that instead of searching for VISA's to go suffer in any of the mentioned countries, opt to live, work or even start your business in any of these 6 countries.
---
6 Countries Where You Will Become Rich So Fast if You Started Your Business in 2022.
1. India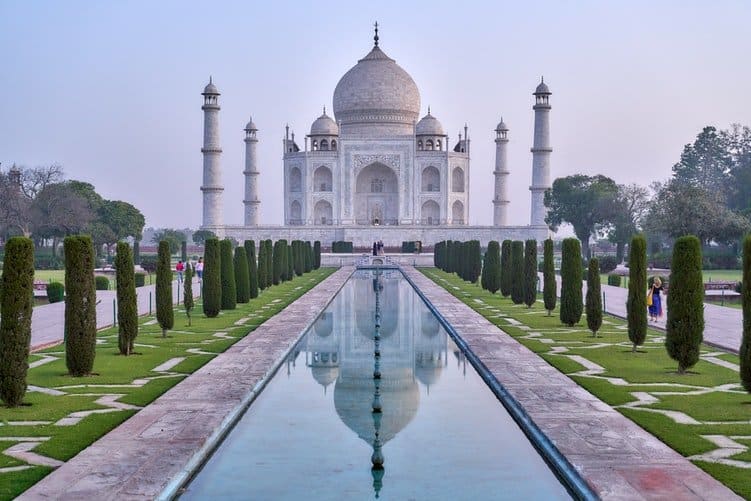 In terms of economic growth, India has continued to soar high – rising fast to even beat the UK in the world ranking for super economies of 2019.
But, other than being ranked so high in the index, what other pointers make India an ideal place to seek wealth?
To begin with, the cost of living in India is almost 65% lower than its economic rivals the US and the UK.
India's local purchasing power is also said to be 20.9 percent lower…,
Rent is 95.2 percent cheaper, groceries 74.4 percent cheaper, and local goods and services are also 74.9 percent cheaper.
And don't even get me started on the country's present income per capita.
In a layman's language, it is not easy to get rich working normal jobs in India but at least you will be comfortable with your earnings.
To get rich living in India though, you may need to get extra sources of income.
Some of the best ways to get rich living in India include: –
Working as a mobile app developer – there are lots of companies globally and individual businesses looking for mobile developers. Make enough mobile apps for the correct price and you might just become another rich person in India in 2022.
Blogging – India has hundreds of thousands of self-made millionaires, some of them, mere bloggers. If that alone is not proof that blogging can make you a millionaire in India, then I don't know what will.
Creating video tutorials on YouTube – You can also become rich in India by just creating videos and posting on YouTube. However, those videos need to be helpful to get enough views for a fat YouTube Partners program Paycheck.
Invest in stock in India – If you are already stable and have enough savings sitting idle somewhere, you can use that money to invest in stocks. Make enough money repeatedly and you may just cross over to the rich status in a twinkle of an eye.
Invest in real estate – There is no secrete that real estate is a really good investment the world over. India is no exception. Try it to make the big bucks.
Email Marketing – India has lots of companies that come up with new products every day. If you have the skill and databases to sell to, you can become rich in India by operating as an email marketer. I must warn you though, email marketing is one of those easy tasks but takes time and patience to learn.
Come up with a fresh idea – There is no secrete that fresh ideas enjoy monopoly in the market. While the giants are still asleep, launch your idea to become rich living in India.
Investment ideas that make people rich are endless. And India, with its cost of living being where it is, is just the perfect place to launch a business idea to become rich.
2. Indonesia.
For someone who lives in the western world, coming to Indonesia with your current income would definitely make you an instant rich person.
That's considering, almost everything in the country is cheap.
Put into perspective, a single person living in Indonesia needs an average of Rp 13,415,843 to live comfortably. Food, housing, good clothes, transport, personal care, and entertainment included.
If you are frugal though, you can spend less and save more.
If it helps, use your savings to start these side hustles to become rich in Indonesia in 2021.
Invest in property

– As Indonesia continues to grow, so is its property market. As it stands, property in Indonesia nearly equals the price of a property in Dubai. And it is estimated that by 2025, property value in Indonesia will go through the ceiling, so why not buy now?
Start a small profitable business in Indonesia in 2022 – Other than trying to stay alive in 2022, the other best thing that you can do to yourself if you want to become rich in Indonesia is to start a small business. If you are not sure which business to go for, I say try the entertainment industry.
Freelancing – Do you have any skills that you have mastered and would like to make money from in 2021? Try freelancing. It has so much money to give and Indonesia can only take so much as the cost of living. Do you know what that means? Tell me about it.
Invest in Stock – Yes, the other easy way to get rich in Indonesia if not to invest in physical businesses is to invest in the stock market. In Indonesia, the most popular app for making money in the stock market is Olymp Trade. You can download the app here to begin trading in Indonesian.
Start a logistics company – This may need quite a hefty investment but that's only if you don't subscribe to the shared economy kind of thinking.
3. Thailand.
Did you know that in 2020, the millionaires in Thailand were more than 31 thousand?
And it is estimated that by 2025, they will be well, over 36.33 thousand.
Do you know what these statistics don't say?
That you, Somchai, Somsak, Arthit, Kittisak, Malee, Anong, or Pornthip could be among those millionaires.
But to get there by 2025, what do you need to do?
Top 5 easy ways to make money in Thailand in 2022
Working online – if there is any skill that you have mastered and can offer online, consider using it to become rich in 2022. Personally, I make money online doing easy-to-do things like writing. For example last month I earned $13,000 plus with writing gigs.
Manufacturing – If you have the money and manpower, why don't you invest in a manufacturing facility? It may not pay you back immediately but in the long run, you will amass enough wealth with your investment.
Food business – Thai food is loved by everyone almost the world over. If you can set up a Thai restaurant in your hood in 2022, go ahead and launch your business. Who knows, it could become the next Roan gardens.
Beauty – Go to any beauty salon in your town then come back to the comment section of this blog and tell us, you did not find a single Thai beauty product. Thai beauty products sell regardless of the brand. If you want to be rich in Thailand in 2022 consider investing in beauty.
Become a tours and travels consultant in Thailand
Even though it is so easy to get rich in Thailand, riches don't fall like manna from heaven, You still need to work smart, invest money and drive sales.
4. Egypt
Egypt is one of the richest countries in Africa both by GDP and GDP per capita. And still, it is 61% cheaper to live in Egypt than to live in the USA.
On average, the number of millionaires in Egypt grows by up to 30% every 5 years.
However, in the next 5 years, it is projected that the number of millionaires in Egypt will grow by up to 66%.
Do you know what that means?
You could become a millionaire in Egypt if you take on millionaire projects like the ones listed below and run them profitably to the year 2025.
How to become rich in Egypt in 2022.
Become a large-scale rice farmer – Egypt consumes more rice than it grows. In 2022 you can venture into rice farming to bridge the gap between the demand and supply of rice in Egypt. And who knows, this could be how you become a millionaire in Egypt by 2025.
Car rental service – other than providing food to Egyptians, you can also provide rental cars to make money. The best part, you don't even have to own one car in 2022 to get into the car rental business, even fleet management will do just fine.
Venture into the oil and gas business – If you have entrepreneurship in you try venturing tonto oil and gas businesses in Egypt like; producing lubricant oil, supplying kerosene, supplying diesel, offering refinery construction services, and/or cooking gas distribution.
Import and export businesses – If it helps, you can also try importing used clothes and shoes to sell in Egypt, try engaging in the export of agricultural products and services, start a logistics company in 2021 and/or start an online importation service in Egypt to get rich by 2025.
Entertainment – And this list can not be conclusive without business ideas in the entertainment industry. In Egypt, you can become rich by 2025 by becoming an events planner, film production, organizing comedy groups, starting a nightclub, opening a recording studio… you name it.
Other than earning with physical businesses, you can also make money in Egypt by investing in currencies, metals, stocks, and indices.
With the Olymp Trade App for Egypt, you can begin to invest as little as $1 from a minimum deposit of $10.
Would you like to access the Olymp Trade Application in English or the Arabic language?
You can also download the Olymp app for Android or iOS here.
5. Korea 
Ask me that question again.
Where in the world is it easy to become rich?
Is it in Russia, Sweden, Portugal, Turkey, or South Korea?
According to this report by Wikipedia, South Korea has more millionaires than most of the countries on this list.
And according to this other report by Knight Frank, it is expected that wealth will continue to grow in South Korea, creating more millionaires by 2025.
Do you know what that means for you, an entrepreneur in South Korea?
You have an almost equal opportunity to become rich quickly in South Korea if you start either of these small profitable businesses.
Manufacturing – Much as it is easy to become rich in South Korea, riches aren't handed over to anyone. If you want to become rich in Korea, start a manufacturing company. Some business ideas to consider in manufacturing are – starting a boat production company, producing sanitary pads, bottled water, toothpick, foam, children's toys… you name it.
Other than manufacturing, you can also become a real estate agent or developer to make money on the growing demand for land, houses, business premises, and construction jobs in the region.
If selling goods isn't your forte, try the service industry in South Korea.  Some of the services you can offer in the country for regularly handsome pay include: – becoming an online marketing agency, offering outdoor catering services, rental services, furniture making business, blogging business… the list is endless.
Travel hospitality and tourism – you can become a travel blogger, offer taxi services, open a fitness center, start a luggage delivery business, start a tourism magazine publication, offer boat tour services, and/or start a hotel booking site in South Korea.
Import and export – Engage in dropshipping services, warehouse renting services, exportation marketing services, logistics exports, direct exportation business, become an import and export sourcing agent… etc.
Also, Read: I WOKE UP AT 4. AM. TRADED THE EUR USD OTC PAIR AND WON $920 IN 1 MINUTE.
6. Brazil 
Of course, this list would not be complete without mentioning a South American country, Brazil.
Did you know that compared to the United States of America; food is 57% cheaper in Brazil, housing is 69% cheaper, clothes, 18% cheaper, transportation 28% cheaper, personal care 56% cheaper, and entertainment 41% cheaper?
In short, compared to the USA, it is 52% cheaper to live in Brazil.
But, can living cheap really make you rich if your average income per capita is way under $10,000?
I doubt.
All factors held constant and your personal income per capita raised to match the USA's 31,133 USD (2019), you'd have a fighting chance.
Here are some really easy-to-start yet profitable businesses that can boost your income in Brazil in 2022.
Art and craft

– start a photography business, open an animation studio, open a dancing studio, start a furniture-making business, offer pace painting services, start a dancing blog, start your toy-making business in Brazil…
Entertainment – offer party equipment rental services in Brazil, start an event planning blog, start a wedding planning business in 2022, sell music equipment, open a recording studio, start a nightclub business, start an actor and actress school…
Construction – Manufacture and sell bricks, ceramic tiles production, carpentry business, solar panel installation, roof installation business, welding business, machinery leasing services…
Transportation – start your private jet cater services in Brazil, cargo tracking service, bus transportation service, truck driving school, boat rental service, shipping service…
Summary.
In my opinion, you can become rich in any country regardless of its, GDP, GDA per capita, cost of living, local purchasing power, and all that BS.
All you have to do is plan yourself for success and success will follow you.