Ever wondered how some people win in Olymp Trade but you don't?
Would you like to know all the methods they use to win consistently?
Well, if you look closely you will notice – we have added two categories on this blog: –
---
Olymp Trade Strategies.

Olymp Trade Guides.
These two categories carry all the best trading methods, guides and strategies that there is to win consistently.
Today we yet add another guide. How to use the DeMaker Trading Tool to win consistently on Olymp Trade.
What is the DeMaker?
The DeMaker is a technical analysis indicator used to determine the strength and direction of a trend.
In Olymp Trade you can use the DeMaker tool to compare the most recent maximum and minimum prices and to establish trend reversal points.
Ideally, the DeMarker trend line moves between two values – 0.7 and 0.3, occasionally going outside the two set levels to give signals.
Example, you can open a trade to the corresponding direction – of the DeMaker line and the price levels. Of course, when they intersect.
How to set DeMaker Indicator on your Olymp Trade Chart.
Login to your Olymp Trade account and open it on a different tab.
If you don't already have an Olymp Trade account, open one here.
Now locate and click on the indicator button to activate DeMaker.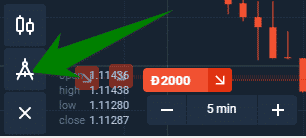 Don't change the DeMaker settings. Use it as it is.
If anything, add another indicator to help confirm the signals but try not to change anything on DeMaker.
How to Read DeMaker Signals in Olymp Trade.
Just like in all the other oscillators, the DeMaker tool works on the principle of trend reversal. If the DeMaker line rises above 0.7 level (overbought) then prices are expected to fall. Sell at this point.
And if the indicator line goes below the 0.3 level then the asset at play is oversold and you should expect a trend reversal. Buy at this point.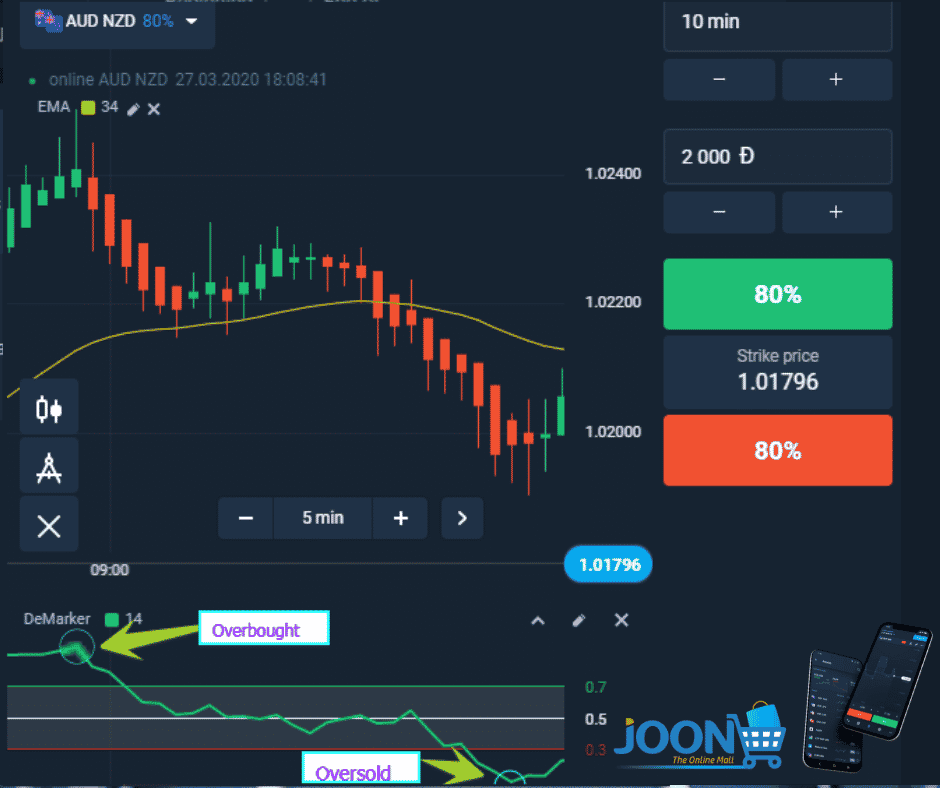 Keep in mind that the DeMaker trading tool only gives accurate signals if the market is volatile.
Use it on trending markets. Preferably at the beginning of the major trading sessions.