What is Copy Trading?
Copy trading is the act of a trader using a software to automatically execute similar trades as those being executed by other selected traders.
When you do this, you are copying the trades of other traders on your own trading account to gain as they gain and lose as they lose.
Armature traders find it so helpful copy trading experienced traders in the market because in the end, they always walk away just as profitable as the experienced traders.
---
Brokers have also made it easier for traders to copy others' trades with easy to use external and in-built bots.
IQ Option is one such broker which allows you to copy trade.
You can copy the most successful traders on IQ Option to win as much as they do.
Are you excited to learn that you can actually copy the most successful traders in IQ Option? You definitely should be.
But how can you actually copy trade in IQ Option?
This is exactly what we are about to establish. In this post, I will show you how to copy trade in IQ Option.
IQ Option Introduction.
Before we proceed any further, are you a registered trader on IQ Option?
Well, realize that for you to even think of copy trading IQ Option traders, you must be a registered trader on the IQ Option platform.
(Register here) to get a trading account in seconds.
The only requirement is your email address, after which you will set a Log in password and complete your registration.
IQ Option not only offers you access to the markets via any Web Browser but also the IQ Option Mobile App.
As if that is not good enough, there is a desktop version for both windows and MacOS.
Download and install any platform of your liking to proceed.
Do you now have the IQ Option Mobile App, desktop version or access through any browser?
Then it is time to Log in to your IQ Option trading account.
Simply enter your email address and the password you set during registration and you will be logged in immediately.
If you have done everything right to this point, then we are good.
Are you a newbie trader who wants to first trade on a demo account or are you a deep swimmer who wants to dive straight into live account trading?
If you fall in the latter category, be sure to deposit enough money in your IQ Option live account.
The minimum deposit amount on IQ Option is just $10 via varied deposit methods such as Bank cards, Skrill, WebMoney, Qiwi, M-Pesa (watch video) and many others.
Once that is done, we are more than ready to begin copy trading in IQ Option. 
Copy Trading in IQ Option.
There are so many copy trading software and programs for IQ Option.
It all depends on the basis on which you want to copy trades.
If you want to copy trades from traders on IQ Option based on performance, the Main Program is most suitable.
The main IQ Option copy trading program enables you to copy trades from high rank and best performing traders in the platform.
How then do you copy trade using such software or any other?
Here is how to copy trade on IQ Option:
Get the Copy Trading Program.
Google to find the IQ Copy Trading Robot, and visit the website to install the service.
These softwares will give you an option to buy the robot or try it for free.
Once you click either buttons, you will be redirected to the download tab.
Read the download requirements and if you meet them, download the IQ Copy Trading Robot into your device to activate the copy option. 
IQ Copy Trading Robot is not the only copy trading program for IQ Option though. If you prefer others, download them in a similar manner, on play store.
Get Program Log in credentials.
Having the bot installed on your device is not enough.
You need log in details to log in to start using it.
But where do you get these Log in credentials?
If you are using the IQ Copy Trading Robot, get your Log in credentials from IQ Copy Trading Admin.
If you are using other bots, they must provide you with log in credentials to access the services the program offers.
Program Log in.
Once you have Log in credentials such as the Sales ID for the IQ Copy Trading Robot, you need to open the software to see how the interface looks.
Any copy trading software you acquire must provide you a way you can access your IQ Option trading account.
This is either demo or live account.
When acquiring a copy trading bot, determine whether it is compatible with demo, live or both accounts to prepare in advance.
Once you open any IQ Option copy trading program, you must find the following fields:
Log in ID field – remember the bot admin gave you a log in ID? For the IQ Copy Trading Robot, it is the Sales ID field.

IQ Option Account email field – this is the email you usually use to log into your IQ Option trading account.

IQ Option Account Password field – this is the password you usually use to Log in to your IQ Option trading account.
Enter the required details and Log in to the copy program and your IQ Option trading account simultaneously.
Visit Website.
Features
What\'s this?
Rating
REGISTER
1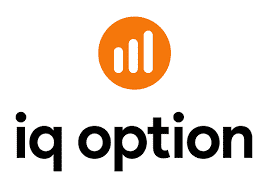 Available on all devices
Demo Account Available
Trading Signals Available
Get FREE $10,000 in Your Demo Account.
* Mpesa, Online Naira, Airtel Money, Skrill, and Neteller accepted.
Copy Trading.
Once you log into the bot and IQ Option trading account, you can now begin copy trading as follows:
Select the asset to trade.

Set money management parameters.

Select which traders to copy.

Allow the bot to copy and run those other traders' strategies to execute trades.
It's that easy.
Final Thoughts.
Copy Trading enables you to earn the same good results as the well-performing IQ Option traders without any analysis. In short, copy trading bot do everything for you.
Also Read: – HOW TO TRADE ON IQ OPTION FOR BEGINNERS.
Tagged With : iq copy trading platform free download • iq option copy trading platform • iq option copy trading review • iq option trade copier free download