Have you ever thought of making money via WordPress in Kenya?
Why did you stop? Well, the answer doesn't matter. In today's guide, I will teach you just that. 
How To Make Money Via WordPress In Kenya.
---
I will walk you through proven strategies you can implement now and forever to start making money with your WordPress blog.
But before that, let me give you a small overview of this tool.
WordPress is the software powering 30 percent of the whole internet. That is to say, 30 percent of all websites around the world are using this software.
So the question is, what exactly is WordPress and why should you care?
Well, WordPress is a Content Management System (CMS).
It is used to deliver and maintain content on a web page (which is your website).
It is an open-source platform, which means anyone contributes to better the platform by offering additional functionality.
This explains why WordPress is available for free to everyone. All you have to do is install using script installers like Softaculous.
The reason why it is so popular within the blogging community, besides the obvious reason, free, WordPress is easy to use and understand.
Unlike other CMS tools that claim to do the same thing, WP comes at the top.
As mentioned, you can improve its functionality by downloading extra scripts (plugins) on the WordPress repository.
For example:
If you want to change something on your WordPress powered website, you have two options:
Roll your sleeves and dig deep into code to bring the change you want. If you are like 90 percent of us, you have no idea how to code a website. So what do you do? Only one option remaining.

Download plugins from the wp repository. Just go to the market and search whatever you want to change, say hide blog post dates, and you will get a list of plugins that can make the change without you having to touch code.
Moving ahead, if you are researching how to make money via WordPress in Kenya, there is a high chance you already know what blogging is all about.
What is blogging?
This is rather an 'over answered question (if there is something like that?) around the internet.
It doesn't matter anyway because I will answer it here to help you understand the rest of this guide.
In a nutshell, blogging is writing and publishing articles (blog posts) on the internet. This word is commonly used to refer to those people who own a website and post articles regularly.
To start blogging, one, need a place to share knowledge and expertise (web page).
Secondly, you need software or a tool to handle the editing, publishing, and maintaining of the content.
That is where WordPress comes in. It does all of that for you.
Now, once you have the website up and running (powered by WP), it is time to make money.
Let's face it, 80 percent of bloggers are after the freedom that comes with it. This is the ability to make money anywhere you are using just a laptop and an internet connection.
If you are wondering how to do that, continue reading.
How to make money via WordPress in Kenya
Once the blog is set up, use these ideas to make money. But one last question:
Should you own a blog to make money via WordPress?
Absolutely no.
You don't need a blog to make money via WordPress. As you will see, some ideas here do not need you to have a website at all, yet you can still make money with WordPress.
Also commonly known as content creation, is a process where you get paid to write blog posts (articles).
Here is the thing:
Do you see all of these websites around the web? More than half of them need constant care in form of content publishing and curation.
The owners need to always churn out new and unique content for the sake of remaining relevant and keeping their readers interested.
With all that comes the cry for help.
It may sound like an easy thing to own a blog, well, it is actually fun. But comes with responsibilities.
Do not be surprised to find other people who own more than two websites. And remember, the more blogs you own, the more work you need to do to keep it up to date.
So, what do you do in such a situation?
The most sensible thing to do is get help.
Of course, you can ignore the whole updating thing and let your websites die off a slow death.
That is how freelance writing came to be.
Freelance writers are independent individuals you can contract to help with content creation. All you have to do is give them topics, agree on the payments, and boom! It is off your shoulders.
Be a freelance writer and make money via WordPress in Kenya.
You don't need a website to get started as a freelance writer

You need a couple of samples of your previous work to demonstrate what you can do

As you grow, consider having your own website to display your work and where clients can easily contact you
That is the first and most popular way of how to make money via WordPress in Kenya.
Build and monetize a WordPress website
We have already mentioned this in brief.
You can create a WordPress-powered blog. If you are looking for a guide on how to do that, here is one.
Ideally, you pick a topic you'd love to write about.
It should be something you understand well. The last thing you want is to write about engineering when you have no clue what it entails.
Also, look into your passions, you will find something to write about.
Armed with a niche, your next move is to come up with a domain name.
This is basically the address people use to access your website. For example, Joon.co.ke is the domain name for this website.
With a website name picked, go ahead and register it. This way no one else can take it from you. You can register a domain name with us at JoonHosting.
One more step: install WordPress software to your new website. As we mentioned, this is a tool you need to create, edit, and publish content on the internet.
Congratulations!
You have a blog. All you have to do now is start churning out quality and valuable articles.
How to make money with your blog in Kenya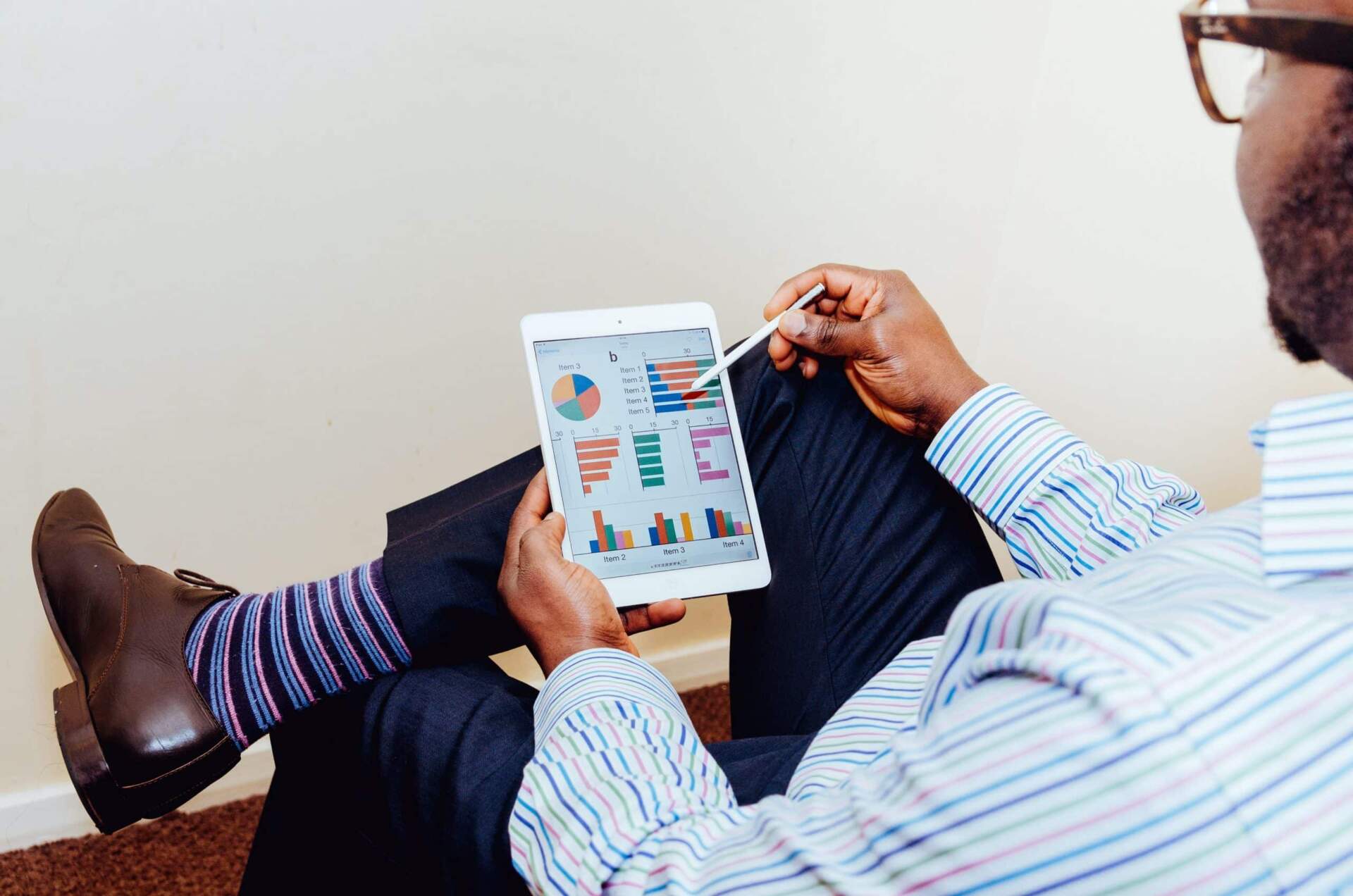 Once your blog starts attracting a consistent number of readers per month, say 5000 page views, it is time to turn on the 'money machine.'
How?
Sign up for the Google AdSense program. Here, you allow Google to display ads on your blog. And in return, you get paid every time someone clicks on those ads
Affiliate marketing. With this method of monetization, you are promoting someone else's products or services. And you get a cut every time you refer a paying customer to them.

Sponsored posts – if your blog is attracting a lot of readers, other blogs will want part of that traffic. As such, they will approach you to pay you to publish posts on your website.

See the following money-making ideas. Some of them you can promote on your blog, for example, courses, services, etc.
That is how to make money via WordPress in Kenya.
Create and sell WordPress courses
Do you still remember why almost everyone is using WordPress? It is free and easy to use (or is it?)
Well, every day, there are over 100K new websites created around the world. The huge size of that number involves people who know absolutely nothing about creating a website using WordPress.
Yes, they can use YouTube tutorials, there are plenty of them.
But most of these videos are complicated to follow. And some have been created by people who have no clue what they are talking about.
Additionally, technology is moving really fast, WP is moving with it. Some of these tutorials you see online are talking about outdated stuff.
The question is, do you believe you can do a better job of teaching people how to use WordPress?
If you answered yes, that is another way you can make money via WordPress in Kenya.
All you have to do is create a step-by-step video taking someone from a complete beginner to an expert in just a few minutes.
The truth is, people are looking for quick information to help them build websites fast without headaches.
Record videos showing how to install and configure WordPress

Add tutorials on every aspect of the tool (should be easy to follow)

Upload the videos to a central place like Udemy and charge a reasonable price for anyone seeking to access the information

Keep the information up to date with any changes that may happen
Creating courses is not only a great way to make money via WordPress in Kenya, it is also a source of passive income.
You can be making money while you sleep because once you upload the course online, the users only pay and sign in to the course.
You can use a third-party service to process payments.
Dropshipping and creating online shops
If you have an entrepreneurship mind, you can use it to make money via WordPress.
Dropshipping is the process of selling products online without actually keeping the inventory.
How?
All you have to do is create a website, upload the product images, add prices, and finally add a description.
It is like creating an online shop, but instead of having to source the stock, you only forward orders.
Whenever you receive an order, forward it to a supplier or wholesaler you had prior arrangements with.
He will handle the shipping of the product to the customer, and you pocket the difference between what you sold the product and what it actually cost from the supplier.
For example:
If you are selling/dropshipping ladies handbags, you can price the product at say KES 1500. The customer pays you 1500 for the same.
You go and buy the product for 1K and let the manufacturer ship to the client's address.
Notice you just earned KES 500 profit for just showing the pictures on your WordPress website.
Alternatively, you can create an e-commerce shop. Source products from Alibaba Express, and sell on your website. Look at how Jumia is doing great.
SEO and Marketing services
There are two ways to get traffic to any website:
Free traffic

Paid traffic
With the free traffic, you can share your articles on social media to drive people back to your website. That works but requires a lot of work and time. Alternatively, you can leverage search engines to drive organic traffic.
All you have to do is make sure the site is search engine optimized (SEO) by following best SEO practices such as using keywords and backlinking.
This as well takes a lot of time to see results (am talking several months to even years).
If you do not have patience, you can opt for paid traffic.
This is also known as search engine marketing (SEM).
What happens here is that you pay search engines to show your website whenever certain keywords are searched.
The better part is you only pay whenever someone actually clicks on your ads, which is a good thing since you do not end up wasting money.
But what happens when you do not have the budget?
The organic way it is. And the work?
You don't have to do it yourself. There are people out there who have mastered search engine optimization. They can get your website ranking in no time.
If you are such a person and understand whitehat SEO strategies, you can make money via WordPress just doing this for the billions of blogs on the internet.
I say whitehat because just like any other thing worth pursuing, SEO has shortcuts. Be warned, using them is a guaranteed way to ruin your website forever.
You cannot toy with big boys like Google algorithms.
On the other hand, you can help website owners with their paid traffic marketing. All you have to do is research relevant keywords, create ads, and monitor for maximum results and ROI.
If you have been using WP, you understand that it is almost impossible to run a blog without adding at least one plugin. They help add features to your website, thus improving how your site looks and feels.
There are two types of WordPress plugins:
Free – available for free to download and use

Freemium – yes, you can download for free, but the features are throttled unless you get the paid upgrade. And that is how to make money via WordPress in Kenya.
If you have basic knowledge of coding, all you have to do is look for things WP users are struggling with. Then create a plugin that solves the issue.
To prepare yourself for success, consider 'spying' on the competition. Look at what they are already doing and what you can do differently or better.
Here is a tip:
Look at their comments and reviews. It is a goldmine if you know what to look for.
Once you have the plugin, lock away some features only accessible through paid upgrades.
Upload your plugin to WordPress.org, or promote it on your website.
Alternatively, you can offer the plugin absolutely free and ask for donations from the users. I have seen hundreds of plugins doing that, and I bet it works.
WordPress design services
Installing WordPress is not the end of creating a website. You need to bring out your brand image using colors, functionality among other things.
If you want a fully customized blog, you can hire website designers. These are experts in the field and know their way around website backends.
If you understand coding, HTML, CSS, and JavaScript, this is for you.
Create a portfolio of your previous work and show your prospects. Set prices for your services.
Use platforms like Upwork and Fiverr to get clients.
Web design pays really well, that is why some people do it full-time.
As we mentioned, the blog creation process isn't that easy. Some people want a website but are too busy to do the work themselves.
That is your chance to chip in and offer to help them set up the blog. And in exchange, they pay you a small fee.
This should not be confused with web design.
With the setup, all you have to do is install WordPress, pick a theme and customize it, and add relevant plugins among other things.
You can use social media to promote your blog setup services. Also, consider popular marketplaces, Facebook groups with business owners as members.
Create a platform as a service
Here, you create a WordPress website and offer a service.
For example:
An auction site where people sell stuff at auction prices.

Marketplace – here, you create a website where you bring together sellers and buyers. Either make money by taking a cut on each or through advertising

Create a job marketplace. People register their CVs to be notified of any job openings. The recruiters pay to access the job seekers' database. Also, make money by offering training and CV writing services.
Wrapping up
These are strategies to help you figure out how to make money via WordPress in Kenya.
If I were you, I'd combine at least two compatible strategies and start a site.