When trading on IQ Option there two ideologies that traders may subscribe to.
Either "the trend is your friend" for technical analysis or "buy the rumor and sell the news," on fundamental analysis. Or both.
Well, I don't know what you believe to be the perfect way of profitable trading;
But going for both may prove worthwhile.
Technical analysis fanatics claim that the financial market works like a machine.
That everything that can affect the asset prices is out in the open, known by everyone. Additionally, they also make believe that all these factors can be reflected in the price charts. All just by the use of simple trading tools.
How about the fundamentalists?
These guys pay attention to the intrinsic value of the underlying asset, which according to them, the market is always ignoring it.
So, today, we are going to jump deeper and explore what each of these analysis methods entails.
And later on, decide on which one of them is the best way to trade on IQ Option – that's if there's a need to choose.
We will start with the:
Fundamental analysis.
As you may have already guessed, fundamental analysis is a method of evaluating a tradable asset based on its innate value.
You are reviewing whether to trade a particular asset by looking at its real value.
If you pause and think for a second, you will realize that it is true that the market doesn't always reflect the 'real' value of an asset. The financial market is a beast only fed by supply and demand, that's all.
So, how does the fundamental analysis work?
Well, it turns out, it is no rocket science.
When you hear that a certain asset is trading at a premium (discount inclusive), this is what it means:
That the market price of the asset doesn't match with its 'real', if you like it, intrinsic value.
How do you get the real value?
Of course by taking into account the economic, political, and financial factors that affect the market. That's how you get the intrinsic value of an asset.
Now, when you embark on a fundamental analysis of an asset, you have one end goal in mind.
And that's to try and come up with a target price of the asset that you can take and make a comparison with the existing market price.
Fundamental analysis: when to buy and sell.
After this comparison, in case the market price is higher than the intrinsic price, you will start considering selling the asset.
Conversely, if the market price is lower than the intrinsic price, you start looking for buying opportunities because you believe the asset is undervalued.
That's how fundamental analysis is done.
However, you will find that this type of analysis is commonly applied to stocks. But it can be applied to any other asset out there – indexes, commodities, crypto, and currencies included.
Example.
If you are trading forex, performing a fundamental analysis on a currency pair is simple.
All you have to do is look at the current interest rates, how are the inflation rates? And of course, you should look at the current GDP rate of growth.
Why does all this matter?
All of these factors will heavily impact exchange rates.
To drive the point home, take Facebook for example.
There was this one day the market was expecting a growth of 43% in its revenue. But later when they released their earnings reports, the company had only posted a 42% increase.
At the same time, Facebook had been recording slow user growth.
As you can guess, the market went crazy. There was a 20%decrease in its stock price.
That's a lot.
The question is, would technical analysis have foreseen that hit? I don't think so.
Speaking of, it's time to also learn how technical analysis is done on IQ Option.
Technical analysis: what it is and how it is done.
Technical analysis, on the other hand, is looking at the historical data of the market i.e., the market price and the trading volume.
As you can already tell, this type of analysis doesn't care about the intrinsic value or any real-world application of the asset.
Why?
Because technical analysts believe that history shapes the future, therefore, the past performance of an asset shapes the future of the asset.
So, by studying the trading charts of an asset, you can tell how it is going to perform in the future than looking at its intrinsic value.
They say that assets displays patterns and actually, these patterns are repetitive. Technical analysts, therefore, spend most of their time trying to unearth these patterns so they can leverage them to make a profit.
And since all the crucial information is already readily available on the market, the price of an asset is therefore believed to be shaped by "the total knowledge of all market participants."
This is where the aspect of the laws of supply and demand comes in.
Every asset bows to it.
That's when you see low supply and high demand driving the price of assets up. Alternatively, the low demand and high supply reduce the price.
Since all this happens automatically, technical analysts are always on their toes trying to track inconsistencies between the two to predict the future performance of the asset.
How?
To do this, technical analysts rely on tools. And over the years, a ton of indicators have been invented.
Some of them do a better job of predicting trends while others work best at determining reversals.
As you guessed, no one indicator delivers 100% predictions. Each of them has unique features and only tailored to specific functions.
With that said, it is safe to conclude that while fundamental analysis works best when eyeing long term trades, technical analysis is common with short term traders.
This begs the question:
Between Fundamental and Technical analysis, which technique is best for trading?
I know you want to believe that there's this one magic method of trading analysis that can solve all of your problems. You may be right.
However, there are no one-size-fits-all indicators. There is no right or wrong way of determining future performance.
As such, you should take technical and fundamental analysis as two techniques that if used correctly, perfectly complement each other.
You should, therefore, find a way to make the two work for you. They should help you confirm your ideal predictions.
---
Also Read: – How To Open an IQ Option Demo Account For Beginners.
Visit Website.
Features
What\'s this?
Rating
REGISTER
1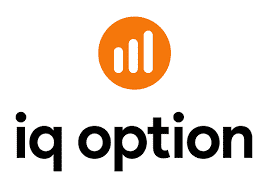 Available on all devices
Demo Account Available
Trading Signals Available
Get FREE $10,000 in Your Demo Account.
* Mpesa, Online Naira, Airtel Money, Skrill, and Neteller accepted.