Are you looking for a way to generate buy and sell signals in IQ Option without spending a dime?
In this guide, I reveal the secrets on how trading gurus are using the RSI indicator to generate buy and sell signals consistently on the IQ Option trading platform.
As you already know, no matter how good an indicator is, it cannot give you a 100% prediction. But I will show you how to hack this RSI indicator so you can grab 80% of the chances that come your way.
---
Sounds interesting, right?
Let's get started.
What is the RSI indicator?
RSI or Relative Strength Index is a special technical analysis tool used to measure the market momentum; velocity and magnitude of the price movement.
You can use the indicator to show you when an instrument is overbought and oversold.
And once you get these two levels, you can enter either a buy or sell position as we shall discuss in more detail later in this post.
How does the RSI indicator work on IQ Option?
To help you determine whether an instrument is overbought or oversold, RSI is calibrated between values 0 and 100.
You see, in a normal market, it is normal for an instrument to gain and lose value. RSI indicator, therefore, picks up the averages of these fluctuations over a specific period and maps it into a scale of 0-100.
Here's how this works:
Since the instrument's prices oscillate, the nearer it gets to 0, we say, that instrument is oversold. Meaning, the buyers are dominating the market.
Conversely, as the price nears 100, it is said the instrument is overbought, thanks to buyers who are dominant in the market.
Now, based on what you just learned about the RSI indicator, traders use that logic to generate trading signals.
How?
First, you introduce two lines between 0 and 100 and assign each line its value. Normally, the values are 70 and 30.
That's what most traders use.
And these two lines are what you must focus on. If the RSI rises above the 70 mark, it's a signal that the underlying instrument is overbought, just like we mentioned above. On the other hand, if the RSI falls below the 30 mark, that instrument is oversold.
With this logic in mind, let's look at how to set up an RSI indicator on IQ Option.
How to add RSI indicator on IQ Option trading chart.
Open your IQ Option account and click on Indicators located at the bottom of your chart.
Next, click on Momentum and you'll see a list.
From the list, select the relative strength index.
That's how to set up an RSI indicator on the IQ Option trading platform.
Are you ready to start?
Not so fast.
You see, unlike other trading indicators, RSI needs parameters to work with. And that's what we are going to do next.
Settings of RSI indicator on IQ Option
For the RSI to deliver results as it should, you will need to add three things.
The period– basically the time RSI will be measuring. So make it 14. This means that the RSI indicator will be measuring changes in instrument's prices over 14 candles
The overbought line– we've explained this. Go ahead and make it 70
Oversold mark– make it 30
Once you are satisfied with these settings, click Apply to add the indicator on the trading chart.
You are set for the next step.
How to use the RSI indicator to trade on IQ Option.
The RSI oscillates between 0 and 100.
Anytime it goes beyond 70, you know your traded instrument is overbought and it's just a matter of time before that uptrend reverses. After all, anything that goes up, must eventually come down.
If it falls past 30 line, that's oversold right there, you should expect the prices to rise again.
With these trading insights, how, then can you leverage them to enrich your account?
Let's cover that now.
Whenever the RSI crosses the 30 marks;
When there's a downtrend, the prices will be forced down towards the 30 line. If you see that, sit tight until the prices cross the 30 mark and then place your sell order.
This is a bear market.
You know how these guys behave, they are very dominant.
In that case, you should expect the price to remain below 30 for a while. But make no mistake, it won't stay down forever.
Because at some point, the downtrend will lose momentum. So you need to be in the money when it does that.
Once it starts rising (trend reversal), wait for the RSI to cross the 30 from below so you can place your buy order.
What to do when the RSI crosses the 70 line
When this happens, it shows there's a strong uptrend powered by too many buyers with walls of buy orders. Due to this fact, you should expect the trend to continue for a little longer.
At this price point, it is wise to enter a short buy trade.
At some point, the prices will reverse and start falling. Thus, wait till it crosses the 70 mark from above then enter a sell order.
Additionally, you should expect the downtrend to persist for a little longer.
That's it.
These are trend-following techniques where you stick around trends to ride on them and reap profits in return. What RSI indicator does, in this case, is to help you pinpoint entry points using the overbought and oversold logic.
While this is considered the standard approach of using RSI, it yields a lot of overbought and oversold signals which most of them end up being false.
If you want to avoid this, look at the next approach.
Conservative approach – using 80/20 rule.
Instead of using 70 and 30, some most risk-averse investors opts for 80/20 marks. This way, the RSI will be less sensitive and hence yield few false signals.
To accompany the 80/20 lines, you should change the RSI period to 21.
What's RSI divergence and how to use it to trade on IQ Option?
RSI divergence is very common in the market.
This comes about when instead of the RSI indicator dropping along with the falling prices as in the downtrend, it instead rises. Also, you'll notice the RSI falling when the prices are rising in an uptrend.
This is called RSI divergence. It is a trading signal on its own depicting looming trend reversal.
In fact, it is capable of predicting with 80% accuracy.
There you have it. You've learned how the RSI indicator works. So, now go practice it on your free IQ Option demo account.
---
Also Read: – How to Place Your First Trade On IQ Option.
Visit Website.
Features
What\'s this?
Rating
REGISTER
1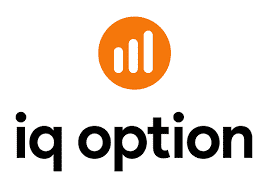 Available on all devices
Demo Account Available
Trading Signals Available
Get FREE $10,000 in Your Demo Account.
* Mpesa, Online Naira, Airtel Money, Skrill, and Neteller accepted.