What is IronTrade?
Iron Trade is a trading platform where trading investors open online trade to make profits.
Unlike all the other trading platforms operating in Kenya, Iron Trade accepts direct mpesa deposits.
If you trade and win using this broker, you can easily withdraw your money back to your Mpesa account.
Nothing complicated.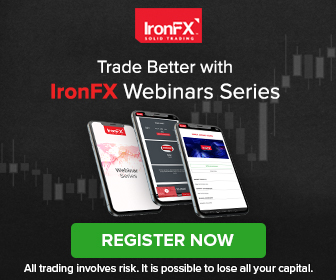 Register here to start trading 
How Can I make Money With IronTrade?
To make money on IronTrade, you have to predict correctly the future value of a specific asset.
Example, you will predict if after a specific time the value of a given asset will rise or fall.
And if your prediction is correct, your account is credited with whatever you staked plus profits.
Register here to start trading 
You can register with Google or Facebook. Also make sure to use your registered Mpesa number for easier – instant deposits.
How to Trade on the IronTrade Platform
After registration;
Follow the steps as outlined in the image below to open your firsts trade
Incase you are using a desktop or a laptop, use the web browser to access Iron Trade .
For mobile trading, click this link to download the IronTrade android trading app 
How to Use Mpesa to Deposit Money to IronTrade Kenya.
There very many different ways to fund your IronTrade account from Kenya.
You can use any eWallet payment channel such as Skrill or Neteller.
You can use your MasterCard or VISA card for deposits.
But if you are in Kenya, Uganda or Tanzania, M-Pesa is ideal.
To use Mpesa for an instant deposit,
click on the deposit button on top of your trading platform

Chose mobile money as your prefered payment method

Enter the amount to deposit

Example 1.000 sh then click pay

Enter phone number then click – pay amount – 1,000 sh.

Upon clicking pay, you will receive a push notification on your phone prompting you to enter your Mpesa pin to finish the transaction.

Enter the pin and your funds will be transferred automatically to IronTrade Kenya
Register here to start trading  with Mpesa
Regardless of the withdrawal option you've chosen, your request could be declined if there is a disparity between the name on your withdrawal account and your IronTrade account. To avoid this scenario, make sure you use your real names during registration.
Iron  Trade Kenya Contacts 
The IronTrade team understands full well that you may have issues or encounter some challenges during trading.
You may also need help navigating the platform.
That is why the IronTrade customer support team is on ground 24/7 to provide technical support and to offer solution to every challenge you have on the IronTrade platform.
The IronTrade technical support staff are knowledgeable on trading and well trained.
If you need help on any issue, feel free to send a mail to support_kenya@irontrade.com or send a DM on any of the social media platforms.
Company Policy
As part of measures to curb money laundering, the company reserves the right to conduct KYC on all its clients.
This measure is taken to verify and confirm the authenticity of data provided during registration or at the point of opening a demo account.
Clients may be asked to provide a proof of residence such as a recent utility bill or a valid bank statement.
As a client, you may also have to submit a valid regulatory identity card such as a national passport or driving license.
IronTrade operates in Kenya because the Kenyan government approves of it.
You can also trade with Iron Trade in Nigeria, Ghana, India, Pakistan, South Africa, Malaysia, Philippines – Name your country.
However, you may not use Iron Trade in the US, Israel, Australia, Canada, Turkey, Japan, Belgium, Latvia, France or New Zealand
Register here to start trading with Mpesa
IronTrade Bonus Policy 
Like many other brokers, IronTrade has a bonus policy for its traders.
Each bonus amount depends on how much a client deposits into his IronTrade account.

One of the terms on this platform is, bonus funds cannot be withdrawn. You can trade with it and earn a profit though.
Only profits made on a bonus can be withdrawn from the platform