Would you like to work from home and receive your payments via Mpesa?
Well, there are 8 Kenyan websites that are now accepting new writers and have the Mpesa payment option.
Most of them do not even need you to be experienced in writing to contract you for writing gigs.
---
As long as you have a computer, an internet connection and the will to work online, you are good to go.
Here is our list of Kenyan Websites accepting new freelance writers. Use these sites to get writing jobs while you self quarantine.
1. Apexlistings.
Apexlistings provides a solution to the problem of hiring for short tasks both for business and personal needs.
This platform works as a central meeting place for users who want to hire and users who want to work.
Apexlistings has recruited (and are still recruiting) freelancers of different skills from data entry, proofreading & editing, web design & development, graphic design, research, content creation, article writing and every other skill that can be done without physical meeting between people.
Apexlistings also allows convenient withdrawals of cash via Mpesa.
2. Writers.co.ke. 
This is like an online writing academy for Kenyans.
It helps new writers with starter point to writing blog articles, web pages, technical and review articles, academic/research articles, proposals, resumes, transcription, etc. All while you are also getting paid.
Some of the benefits of joining this academy include: – 
Making Money As You Learn.

Networking With Other Writers.

Writers.co.ke will also help you win direct clients after the mentoring.

Writers.co.ke doesn't just help you with the ropes of perfecting your writing art, it helps you to strat your writing company afterwards.
Call Writers.co.ke on – +(254) 723-065-280 if you want to join.
3. WriteHunter.
Once you become a writer at WriteHunter, you will be able to apply for different orders!
You will find the common instructions in every order regarding the number of pages needed, citation style to follow, and the deadline to meet. Also, the paper details will include the client's instructions with a topic, subject, and academic level. Additionally, the client may attach files which are to be carefully reviewed before starting working on the project.
Being an academic writing job site you may find more jobs on these niches and more: –
English

Law

Nursing

Art

Management

Health

Philosophy

Medicine

Architecture

Education

Culture

Business

Chemistry

Civics

Communication
Unfortunately, WriteHunter does not have an Mpesa payment option.
4. Falcon Writers.
Falcon writers offers a wide array of freelancing jobs.
But perhaps the most common jobs in the site are:  –
Academic writing jobs.

CV writing jobs.

And copywriting jobs .
Academic writing – This involves the editing, proofreading & custom writing of model essays, dissertations, theses and assignments. This service range is designed to provide study and revision aids to students from all across the globe.
What does it take to work as an academic writer at Falcon?
A university degree from a recognized institution (Masters and PhD degree preferred).

Exemplary English writing skills (Native English speakers preferred).

Ability to keep time and work within tight deadlines.

Capacity to adhere to complex instructions.

Proper understanding of all academic citation and referencing styles.

Keen eye for quality.
Falcon Writers pay up to $10/page depending on the complexity of the work.
Article writing – This category involves the creation of digital content for websites, blogs and social media. Content to be written includes website articles, blog articles, marketing content and social media posts.
What does it take to become an article writer at Falcon?
Be a native English speaker from UK, USA or Canada.

Good command of written English.

Highly creative and can adjust to different settings.

Well read and able to write on a wide range topics.
Unfortunately, Falcon Writers does not have direct mpesa payments. However, you can receive payments via SKRILL or your VISA card.
Inquire more about Falcon Writers at – [email protected]
5. ProWritersTime.
ProWritersTime is an academic writing service that has dedicated its time and resources to help students with their difficult assignments.
This resource helps students from all over the world with different academic levels be it high school, college, university, Masters, or Ph.D.
ProWritersTime employs professional writers that can meet the needs of students from different academic levels.
Benefits of Joining ProWritersTime.com.
Registration process is free.
24/7 support team that will guide you and answer all the questions you may have.
Offers competitive salaries based on the amount of work you can cover.
ProWritersTime Rates for Kenyans.
6. Hire Writers Kenya.
How it works.
Create your profile. Let prospective employers know what you can offer. You may upload writing samples if you have.Please complete all fields accurately.

You can apply for as many jobs as you wish. Hundreds of clients are posting jobs weekly. Choose a package that will last you for a month or trial package.

Send your best application, negotiate with employer. Let your employer use Hire Writer Kenya milestone system to ensure you are paid after delivery.
After job well done, its time to withdraw your earnings. Make sure you include you bank account, paypal or Mpesa details. Choose the best payment getaway!
Types of Jobs at Hire Writers Kenya.
You can reach Hire Writers Kenya on any of these numbers+(254) 708124000 +(254) 723065280 +(254) 202065280.
7. Kenya Writers.
Types of projects on Kenya Writers Website.
Am IT expert and have started a related firm in Nairobi, Mombasa and Kisumu. I need 100 web content articles from 10 experienced writers. The writers should be ready to submit related projects they have done before. They should have the ability to use the right keywords for proper optimization. Projects will be only approved if they are unique, persuasive and informative. All writings Must pass plagiarism test. I will pay through PayPal or Mpesa after the projects are submitted and approved. I need 1200 words for every web page content that will go for KSH 700.
Budget – 12,500.00 Ksh.
Search for more projects on Kenya Writers Website.
8. Nerdy Turtlez.
This content creation website accepts SEO writers, copywriters, bloggers, academic writers, market report writers, CV writers, creative writers, e.t.c… .
Why you should work with Nerdy Turtlez.
You can work from home.

Payments made monthly.

You choose which projects to work on.
How much can you earn on this website?
You can earn an average of Ksh. 4,800 for a 2,000 word article.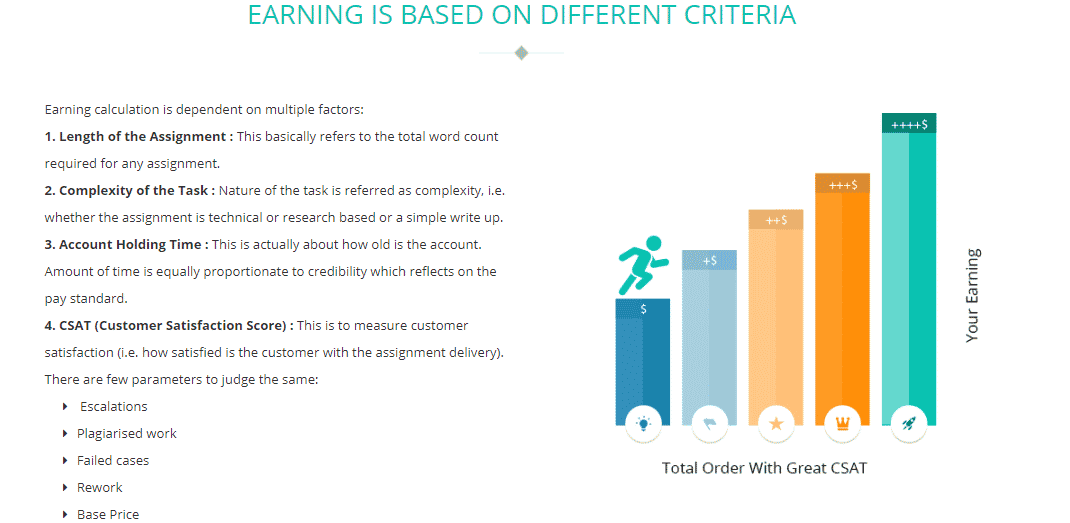 Good luck finding a writing job that suits you.