Are you looking for ways to make money on TikTok? If so, you're in luck! In this blog post, we will discuss three different ways that you can start making money with your short videos. We will talk about how to create sponsored content, how to sell products and services, and how to use affiliate marketing to make money on TikTok.
So whether you're just starting out on the app or you've been using it for a while, these tips will help you start generating some extra income!
Before we get started though, let's first learn what TikTok is all about and how you can leverage it for passive income in 2022.
What is TikTok?
TikTok is a social media app that allows users to upload short videos of themselves. The platform has become wildly popular with over 800 million monthly active users worldwide and growing rapidly every day!
In Kenya, alone TikTok has made more than a handful of millionaires and created thousands of jobs for people as young as 13 years.
Can you make money posting short videos on TikTok?
Yes! You can make money on TikTok in a variety of ways. In this blog post, we will focus on three methods: creating sponsored content, selling products and services, and using affiliate marketing.
Personally, I have tried both affiliate marketing and sponsored posts and they each paid me a substantial amount of money with just a handful of followers.
For example, I was paid $1,000, equivalent to Ksh. 100,000 – twice to do short videos for a financial company (under sponsored posts).
And I have also been paid Ksh. 10,000 for a short academic writing video on TikTok (also sponsored post).
Keep reading to learn how much I have earned with affiliate marketing on TikTok and how you too can use these methods to make money with TikTok in 2022.
How to create an account on TikTok.
In case you are just hearing about TikTok for the first time and you are like to create your free account to start making money, here is a step-by-step guide on how to get started.
Signing up for TikTok takes less than three minutes. Here are the steps:
​Download the app from Google PlayStore or Apple iOS store (depending on your phone operating system).
Next, create a username and password, then click Sign Up via Phone Number.
Enter your phone number and click Verify.
Once you have verified your phone number, input the required information about yourself such as name, age, gender, and more. Click Next.
TikTok will ask for permission to access certain features on your phone. Click Allow if you want to give TikTok access or Deny if you don't.
You're all set! You can now start uploading your own videos or explore the app to watch other users' content.
Now that we know a little more about TikTok, let's discuss how you can upload your first video on TikTok.
Getting Started on TikTok (upload your first video).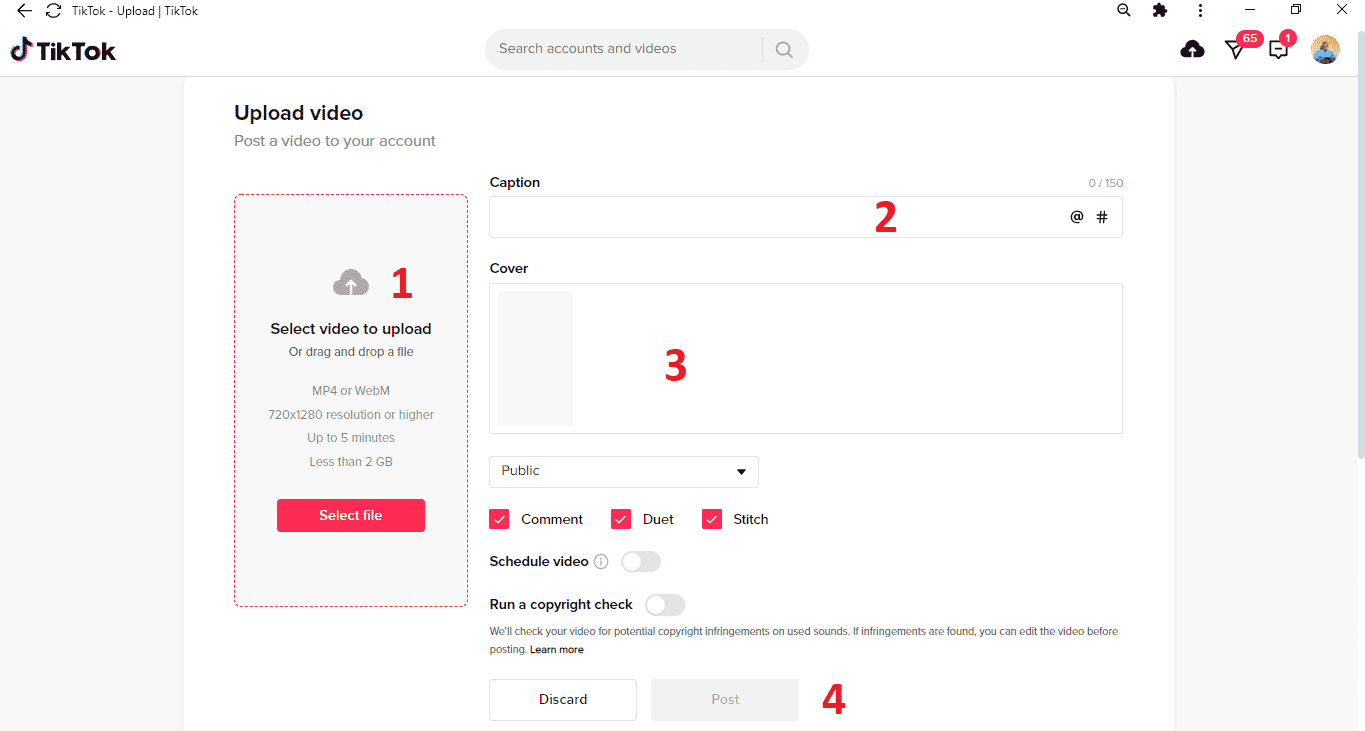 In order to make money with your TikTok channel, you will need to have followers.
You can get followers by inviting your contacts to follow you but by far the best way to get so many followers so fast is by uploading engaging videos on a regular basis.
To get started, open the app and tap the plus icon at the bottom of your screen to upload a video.
Once you're in the camera interface, hold down your finger or thumb on each side of the record button to film up 5 minutes long video.
When you've finished filming, you can preview your video by swiping left and right. If you're happy with it, tap Next in the top-right corner to share it with the world!
Tips for filming engaging TikTok Videos.
Film vertical videos – Videos filmed in portrait mode (vertical) are more likely to be watched than those filmed in landscape mode.
Be creative and make funny videos – People love watching funny, creative, and inspiring videos on TikTok. So be sure to film content that will entertain your followers!
Don't just post singing or dancing videos – While these types of videos are popular on TikTok, they can get old fast. Try posting other types of content such as vlogging, reaction videos, and educational content.
Use hashtags – When you post a video, be sure to add relevant hashtags in the caption so that other users can find your content. Some popular hashtags include #tiktokindia, #musically, and #instalike.
Maintain a niche – This will come in handy when seeking sponsorship deals from corporates. The more niche your TikToks are, the more money you can charge.
Tips for going viral on TikTok (This can make you so much money on the platform).
There are a few things you can do to increase the chances of your videos going viral on TikTok. Here are some tips:
Grab your audience's attention ASAP – The first few seconds of your video are crucial in capturing your audience's attention. So be sure to start off with a bang! Otherwise, they will swipe to the next content.
Keep your video bright and short – while making 5 minutes videos may be temping for TikTok beginners, they don't always end up being the videos that keep viewers on for the longest time. To keep your audience watching to the end, try to make videos that aren't longer than 30 seconds.
Add trendy music – Music is a huge part of TikTok videos, so be sure to add music that will appeal to your audience. You can ride on daily TikTok trends to go virals and to get more followers. (remember, followers, equal good pay).
Tell a story – This could be anything, but it helps if it is a story that can touch people. And it also doesn't have to be weird, it could be exciting too. Remember, the key to virality is in the delivery.
Offer advice – A lot of people on TikTok are looking for advice on various topics. If you have a talent for giving advice, consider filming videos that offer tips and tricks to your followers.
End your video with a CTA – Always encourage viewers to do something by the end of your video. Whether it's following you on social media or checking out your website, be sure to give them a call to action at the end of your video.
How to Make Money on TikTok With 30 Seconds Videos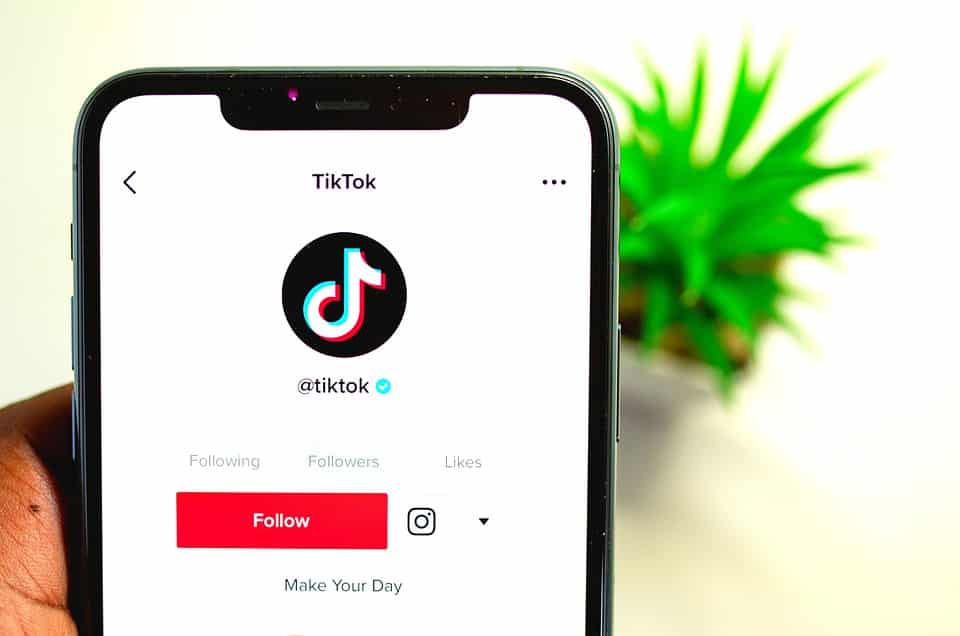 Up until this point, we have already learned what TikTok is all about, how to create an account on TikTok, how to post your first video on TikTok, and how to go viral on TikTok.
If you followed every step to this point then by now you should be having 1,000 or more followers on TikTok.
And if you have 1,000 or more followers on TikTok then you will get these privileges.
a). You will be allowed to go live on TikTok when you get 1,000 followers.
Benefits of going Live on TikTok.
Grow your Tiktok account – one way to build your fan base is by going live on TikTok. Live videos are more likely to be shared and watched than regular ones.
Engage with followers in real-time – this means that you can interact with them as they watch the video, which will help build relationships between you and your audience!
Earn TikTok coins – when you go live, you have the chance to earn coins that can be redeemed for rewards.
b). You will be allowed to categorize your videos when you get to 50,000 followers.
Have you ever tried to add playlists as you see on other videos and failed to hack them?
Well, you are not able to categorize your videos into playlists if you haven't gained 50,000 followers.
Here's what you can do with under 30,000 followers though, you can start getting sponsorship deals from corporates.
1). How to Make money on TikTok with Sponsored Posts.
When you have a decent following on TikTok, sponsorship deals from corporates will start pouring in.
But how do you go about getting these sponsorship deals?
What is a sponsorship deal?

A sponsorship deal is when a company pays you to post about their product or service on your social media account.
There are a few things that you need to keep in mind before accepting a sponsorship deal:
Make sure the brand aligns with your personal values – this is important, as you don't want to be promoting something that doesn't reflect who you are!
Make sure the content is genuine – don't just post something because it's paid for, make sure that your audience will appreciate it too.
Be transparent with your followers – let them know they are watching a sponsored video. This way they won't feel cheated if you receive compensation from brands after posting about them in your videos.
Write an influencer bio – It is important for brands to know who you are and what kind of audience follows you. Make sure that your profile has a biography section where they can find information on these topics!
Create content ideas/topics with brands – it's also important not just to post whatever they give you, but rather work together and come up with something that both parties will enjoy producing as well as seeing the finished results.
How to Get Sponsorship deals for your TikTok Content.
Reach out to small businesses for sponsorship deals. Before you pitch yourself to big brands, try smaller ones first and see how well they respond!
This will give you a better idea of what kind of content your audience wants while also building rapport with potential sponsors down the road. In addition to finding them online, be sure to reach out in person or via phone calls when possible.
If you get clients through this method then congratulations, you have successfully earned yourself a first direct client.
If not yet don't worry because even if you don't reach out, interested corporates will reach out to work with you.
It may not happen immediately but keep the faith, it will definitely happen in due course.
2). How to Make money on TikTok by Selling your own products or services.
You can start selling your own products or services once you have a decent following on TikTok.
If you don't have any of your own products or services to sell, you can also partner with other businesses that are looking for a way to promote their products on TikTok.
Here are a few ideas of things that you could sell on TikTok.
Clothing and Accessories – If you have a good sense of style, why not start selling your own clothing and accessories? You could also partner with a clothing company that wants to promote their products on TikTok to make extra cash.
Fitness and Diet – If you are an expert in fitness or diet, why not sell your services? You could help people get back into shape by offering personal training sessions over video chat (Skype). Or if they prefer, they can pay for one-on-one coaching sessions with you as well!
Beauty Products – If you have a good sense of style, why not start selling your own brand? You could also partner with another company that wants to promote its products on TikTok.
Food and Drink Recipes (eBooks) – This can work particularly well if there are recipes that are only available online.
The best part about selling your own products or services on TikTok is that it doesn't require any additional investment from you (other than time spent creating content), and there's no need to spend money on advertising either!
All of these ideas will work well if you have a decent following, but if your audience is still small, then the best option for you would be affiliate marketing.
You can read next on how to make money on TikTok by selling other peoples products as an Affiliate marketer below:
How to Make Money on TikTok By Selling Other Peoples Products As An Affiliate Marketer.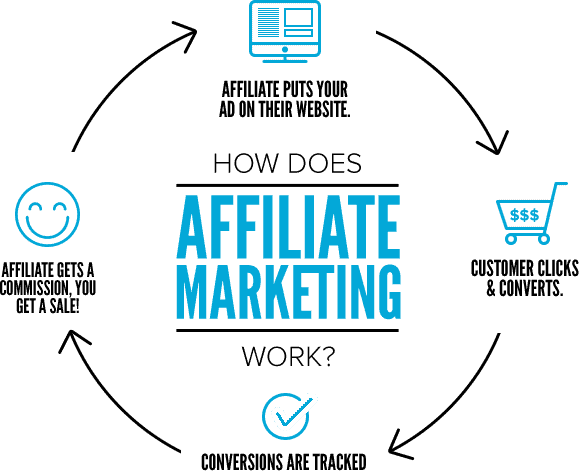 Affiliate Marketing
This is a great way to make money on TikTok if your audience isn't big enough to start selling your own products or services quite yet.
In affiliate marketing, you promote other people's products in your videos and get paid a commission for every sale that you generate.
There are many different platforms that offer affiliate programs, but the three most popular ones are Kingfin, Amazon Associates, and Clickbank.
Once you sign up for an affiliate program, all you need to do is add a link to the product that you're promoting on the description of your videos, and then start driving traffic to it!
The great thing about affiliate marketing is that there is no limit to how much money you can make. The more traffic you generate, the more sales you will make, and the more money you will earn!
Personally, I have earned a little over Ksh. 8,000,000 with affiliate marketing in less than 2 years.
So there you have it! Three simple ways to start making money on TikTok without having to invest any additional money. Just remember to always create high-quality content that is relevant to your audience, and be patient – it takes time to build an audience!
If you have any questions about how I make money on my blog, please feel free to leave a comment down below.
Good luck making money with TikTok content.
Tagged With : Entrepreneurship • How do creators make money on TikTok? • How Much Influencers Get Paid on Instagram - TikTok and YouTube • Make Money on TikTok • Make serious money on TikTok • making money online • online business • Starting a business in Bangladesh • Starting a business in Brazil • Starting a business in Colombia • Starting a business in Egypt • Starting a business in Germany • Starting a business in India • Starting a business in Kenya • Starting a business in Malaysia • Starting a business in Mexico • Starting a business in Pakistan • Starting a business in Romania • Starting a business in South Korea • Starting a business in Thailand