Profitable Business Ideas in Kenya: Updated with images and videos on 8th February 2023
How much do you love the idea of starting your small profitable business in Kenya in 2023? A business that can make you 50,000 shillings monthly or KES 2,000 daily & you still get to work on your own terms, schedule & in most cases; with no starting capital? Have you considered how many such options you have – to either improve your personal finances; enhance your savings plan or even jump to financial freedom?
Well, in this post we will discuss some profitable small businesses in Kenya that you can start for profits, as a side hustle, or as a fallback for when you retire or stop working.
---
Most of these small businesses are profitable, require little or no capital to start, and can be done from any part of the country.
Are you ready?
Here goes;
Business Ideas That Were In-demand in 2022
Did you know that the most profitable business in Kenya that most people started in 2022 were;
Bakery stores
Fruit vending business
Brick making business
And professional cleaning services
1). Small business idea in Kenya: Start a Bakery store.
The bakery business is one of the businesses that were in high demand in 2022. Why?
That's simply because most people now prefer buying ready-made food especially pastries & bread as opposed to baking themselves.
Bakery business was also one of the best small businesses to start in Kenya in 2022 because it's easy to start, you don't need a lot of capital and most importantly; it doesn't require a lot of time or effort if you know what you are doing.
Is the bakery business still one of the in-demand business ideas in 2022?
Yes!
Bakery stores will remain the best business in 2022 because of the same reasons.
People are still buying pastries & bread from bakeries, and if you can just come up with a store in 2022, you'd still find a market to serve.
2).
Small business idea in Kenya: Start a f
ruit vending business.
This is another lucrative small business that you can start in Kenya without much hassle.
In 2022, most fruit vending businesses did well because of the increase in demand for fruits & vegetables.
The good thing about this business is that you don't need a lot of money to get started, and it's very easy to manage provided you have a good plan.
3).
Small business idea in Kenya: Start a
brick-making business.
This is another business that you should consider starting in 2023 if you want to make some good money.
In 2022, brick-making was one of the most profitable businesses in Kenya because there was a high demand for bricks due to the construction boom.
In 2023 there are still thousands of people building new houses. And guess with what; bricks.
4).
Small business idea in Kenya:
Professional cleaning services.
This is one of the most profitable small businesses to start in Kenya in 2023.
In 2022, there was a high demand for professional cleaning services, especially in homes & offices.
The good thing about this business is that you don't need much capital when starting up and it also doesn't require any complicated skills.
among others, these were the untapped small businesses that Kenyans made a lot of money from.
2023 yet brings other smaller yet scalable and profitable business ideas to pick and start as soon as January 1st, 2023.
Best Businesses to Start in Kenya in 2023
1. Best Business Ideas in Kenya 2023: Start Selling Shoes-and-Handbags. 
Just to be on the same page, this is a profitable business that I have done for almost three years now. And in all honesty, it pays.
To bring you to speed on my involvement, I started selling shoes when I lost my first job as a sales manager at company X.
You don't find so many people switching off from employment and sticking to business after getting addicted to salaries, but I did.
I started my first shoe store in Kisumu – in Fontanella Market Shop number 3 A – With the name Jakes Footwear on Facebook – Now Kisumu City Business Club.
Like all startups, there were no sales at inception. I felt frustrated to the point of giving up after operating for about 2 months.
Then a miracle happened.
Or maybe, I was overworking. Jake's Footwear started getting hits and orders. I guess it's because of our new sales strategy that put vigorous Facebook marketing in the middle of all our online campaigns.
In 2017 we made KES. 1.8 M in sales.
It is hard to believe that we (my wife-and-I) started the business for less than Ksh. 20,000 though.
If you intend to get into the shoes and bag sales business in Kenya; get it from me – it is profitable.
Start writing your business plan today.
2. Best business ideas in Kenya 2023:
Trade With The Olymp Trade Trading Platform on Your Phone.
If I'm neither running errands nor writing on this blog or others, I'm trading Fixed Time Trades with Olymp Trade. Do you know what trading is?
It is the action of buying or selling goods and services as put by google dictionary.
Except, if you are trading on the financial markets what you will be buying and selling is not referred to as a good or service but as an asset.
Olymp Trade has 5 assets that you can choose to trade. Namely:- Currency pairs, Commodities, Stocks, Cryptocurrencies, and Indices among other assets.
From my experience, trading Fixed Time Trades is the easiest way to make money online because: –
There are ready training materials to start you off – Read – Olymp Trade for beginners to learn the basics of trading and how to execute your first trade.

The investment amount is tiny. It is $1 at Olymp Trade and you will walk away with 92% in profits if your forecast is correct.

The deposit amount is tiny. Only $10 if you want to trade with real money.

When you open a new account you get $10,000 virtual cash. You can use these demo units to sharpen your trading skills for when you want to trade with real money.

You can trade from anywhere within the country.

It's a fun and convenient way to make money online.
If you want to start trading in 2022, use this form to create an account.
Note that if we trade together you can make a minimum of KES. 2,000 daily and we will trade for under 30 minutes daily.
Here are my winnings from Olymp Trade.
Watch and subscribe to our YouTube channel to get notified when we update more videos.
3. Best business ideas in Kenya 2023: Affiliate Marketing in Kenya.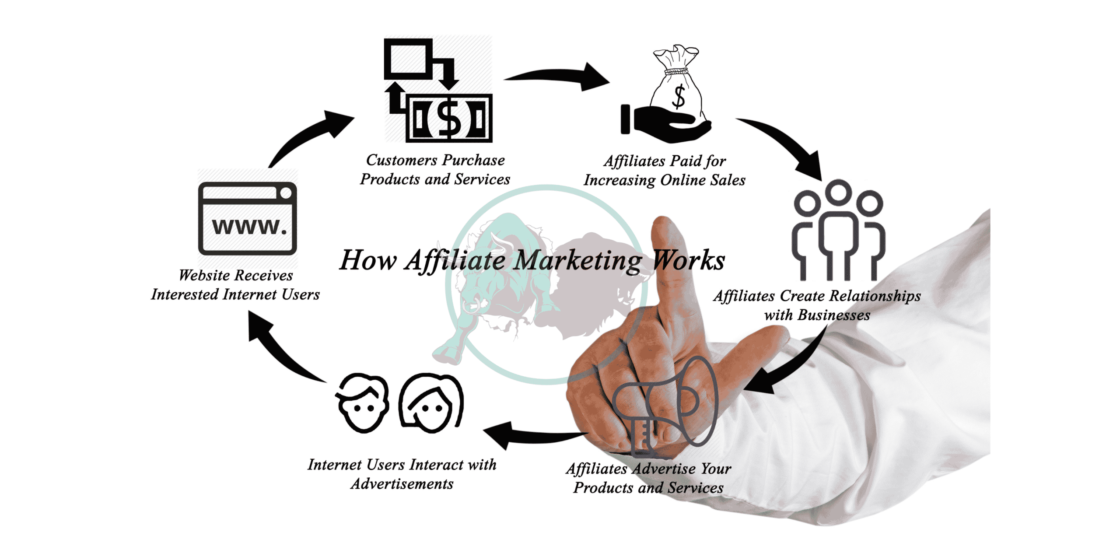 Affiliate marketing is another popular and profitable business that so many people did in Kenya in 2023. 
If you want to start a business in Kenya at zero capital then I'd gladly point you in the affiliate direction.
As an affiliate marketer, you only need to have friends on WhatsApp, Twitter, Facebook, Instagram (any social network) name it, and to be willing to introduce new products to these people for payment.
When they buy.
Great companies like Jumia and Kilimall already pay millions to affiliate marketers in Kenya and in other African countries. Myself included.
If you missed it, here's how I make money promoting affiliate products on Facebook Groups.  
Interestingly, it pays more than you will ever earn on your best salary job.
Here are a few affiliate companies to open accounts with to start making money online.
Kingfin Affiliate (If you want to promote Forex Products).

Kilimall Affiliate (For all the great products which you'd wish to sell on Facebook).
Remember, with affiliate marketing, you will earn even when you are sleeping.
Provided people buy products through your links.
To turn this profitable business venture into a full-time job, create a WordPress website for free to promote products on your website too.
4. Best business ideas in Kenya 2023:
Start A Hardware Store.
Do you know how to start a hardware store business in Kenya?
Never mind, here's what you need to know: –
Owning hardware is a sign of success.
In fact, if you are a rich man in Kiambu, chances are you own a pick-up vehicle, own a coffee plantation but most importantly; have hardware somewhere in town.
So, what goes into starting a hardware store?
Is it the business startup overheads or the inventory or both? 
I recently asked a friend who works for Jubilee Jumbo Hardware – the biggest hardware supply store in Western Kenya. And this is what he said, "Both".
To save you the trouble of research, my friend also said that KES. 200,000 was enough for the startup.
You will get most of the materials on consignment deals – if your business is registered.
However, you'll need a great location within your estate or town to meet your daily targets of Ksh. 10,000 a day in profits.
Best Businesses to Start in Kenya -Join The Motorbike Transport Business.
Boda Boda or motorcycle transport business is another profitable business to start in Kenya and earn handsomely. 
If you ride your bike yourself there is a certainty that you will make 1,500 shillings daily in passive income.
However, you can give it out to Boda Boda riders within your town and make KES 500 daily. Your choice.
Second-hand bikes go for as low as KES 30,000 on OLX.
5. Best Businesses to Start in Kenya – Start a Fast Food Business in Kenya.
Starting a fast food business in Kenya needs very little money. 
As a matter of fact, 1,000 shillings is always enough -and- if you sell everything that you've made for the day, you can end up with at least Ksh. 600 in profits.
And remember, making great food is key to customer retention.
As proof of concept, read the story of Winnie Angaya – a 28-year-old who started her food business in Kenya With Ksh. 1,000 Only -and- she now earns KES 100,000 plus monthly.
6. Best Businesses to Start in Kenya – Start a Tents For Hire Or Tents For Sale Business. 
By now you must be asking how many businesses I have or operate.
The answer is, I run anything I can get my hands on. Tents for hire -and- tents for sale is just one of them.
But how much do I make monthly -and- what was my initial investment?
At the moment I have 4 double pyramid tents. Like what you see in the picture.
A single pyramid tent -and- a gazebo tent.
It cost me KES 450,000 to start up the business in May 2018. 
That's because the cost of making a double pyramid tent is KES 80,000, KES. 55,000 for single pyramid tents -and- 35,000 for gazebo tents.
The rest of the cash went into paying rent for our place in Kisumu – along Nairobi road – Nyamasaria- Opposite KAG Church.
Mostly, all the tents go out for hire at least 4 times a week bringing in KES. 52,000 weekly.
If you are interested in this business Venture, contact me on 0708655398.
And we will not only make for you quality tents for the best price but guide you through doing the business.
7. Buy Wholesale Clothes in Eastleigh Nairobi-and-Sell at Retail.
If starting a cloth business in Kenya in 2022 is what interests you then you may want to know that the best place to get your supply is Eastleigh.
However, you may also want to explore other supply stores in OTC Nairobi, Kamkunji, Gikomba, The stage Market among other places known for cloth supplies in Kenya.
Interesting insight about this business is that it leaves larger margins of profits making it OK to sell at least 3 pieces to earn KES. 2000 daily.
You can use Facebook to promote your products if you don't already have a physical store.
Plus, it saves on startup costs.
8. Profitable business ideas in Kenya 2023: Join Rideshare If You Have a Car.
In case you have a car, use it for rideshare and earn money driving.
Join Uber, Taxify, or Mondo; name it and make money while at it.
If you don't like the rideshare terms, advertise your car for hire services on PigiaMe or your social networks and wait for clients to call.
I doubt you won't make KES. 50,000 monthly if you are persistent.
9. Profitable business ideas in Kenya 2023: Start Poultry Farming in Kenya.
What's the cost of starting poultry farming in Kenya?
If you have a capital of KES. 20,000 and you would like to start a reliable business with guaranteed profits then poultry farming should be at the top of your list.
Decide to either go poultry farming in Kenya Kienyeji or exotic. But if you ask me I'll say, go Kienyeji and start small. Each chick goes for KES. 100.
You can either buy from KALRO or Kenchick.
Spend the other KES. 10,000 for feeds and medication.
Kienyeji chicks have 99% chance of survival. If they do survive to maturity-and-you sell them in 4 months you will be left with KES. 30,000 profits
An alternative is to keep them for their products.
You'll, however, need a larger population to get more profits.
Bonus List – Profitable Business Ideas in Kenya in 2023.
1). Profitable business ideas in Kenya 2023: Start a Barbershop or a salon.
You can start a barbershop or a salon at home to earn KES. 2,000 daily or more without the hassle of opening an actual shop in town.
If you can't afford heavy equipment like hair dryers -or- straighteners then use your creativity and imagination to get by with what you have for now until you are able to upgrade later.
2). Profitable business ideas in Kenya 2023: Run a Car-wash in your neighborhood.
You can also start and run a car wash business in your neighborhood and offer a variety of services like; vacuuming, window cleaning, wheel-washing, etc.
The best part, you can start the business with as low as KES. 1,000 and make good profits.
All you need is water, soap, a sponge, and a bucket to start with.
3). Start a Grocery Store (Grocery stores are the most profitable small businesses in Kenya ). a
If you have KES. 1,000 that you want to invest to make money fast, why not become a retailer of groceries and earn KES. 15,000-50,000 monthly or more?
For a bigger convenient outlet, you can start with KES. 30,000. Just get a bigger space to house your inventory.
A good place to source wholesale groceries is Dagoretti Corner in Nairobi or Muthurwa.
4). Become an Academic writer (No Capital needed to start).
It is a fact that writing is a skill and if you have it, why not use it to earn money as an academic writer?
I know of friends who are doing this already. They offer their services through online platforms like Upwork or Freelancer.
They charge from KES. 500-800 for 1000 words depending on the client's budget
Conclusion: what are the most profitable businesses in Africa?
It is now your time to add to the list.
Comment with a profitable business that you feel I should include in the list and I will update it ASAP.
Frequently Asked Questions.
Tagged With : Affiliate marketing in Kenya • best business ideas in kenya • best business to start in kenya • best small business to start in kenya • business ideas in kenya • business opportunities in kenya • business to start in kenya • business to start with 20k in kenya • business to start with 50k in kenya • business to start with 5k in kenya • businesses to start in kenya • Fast food business in Kenya • how to start a hardware store in Kenya • Poultry Farming in Kenya • Profitable business ideas in Kenya • profitable business in kenya • Small Business Ideas in Kenya • small business to start in kenya • small businesses to start in kenya • Tents for hire in Kenya • Wholesale clothes in Eastleigh Nairobi