Go to www.qxbroker.com or quotex.io and on the left sidebar, click on the top icon. This tool on the Quotex Broker platform opens a list of all the top traders on Qx Broker. Try to look closely and you will see a dozen Brazilian traders on the top 10 list of best traders on Quotex.
Do you know what this means? It means that a lot of traders in Brazil already understand how binary options trading works in Brazil and they have chosen Quotex to make money trading options.
It means that Quotex is s popular broker in Brazil. And it also means that if you are in Brazil and you want to start trading digital options then you can easily find someone already familiar with the broker to help you get started.
---
Not to say that getting started with Quotex is hard though, it is easy. In fact, it is so easy that you can learn yourself without any help and still make profits.
If this is your first time interacting with a trading platform though, here's a simple guide to help you get started on quotex.io, or qxbroker.com as it is known in Brazil.
About Quotex, Qx broker, or Quotex.io. What is it?
Quotex is an international online trading platform that was launched in 2019 and started operating legally in the same year after getting regulated by the International Financial Markets Relations Regulations center (IFMRRC).
Quotex now operates in all parts of the world including the USA, India, Kenya, and Brazil among other known countries of the world.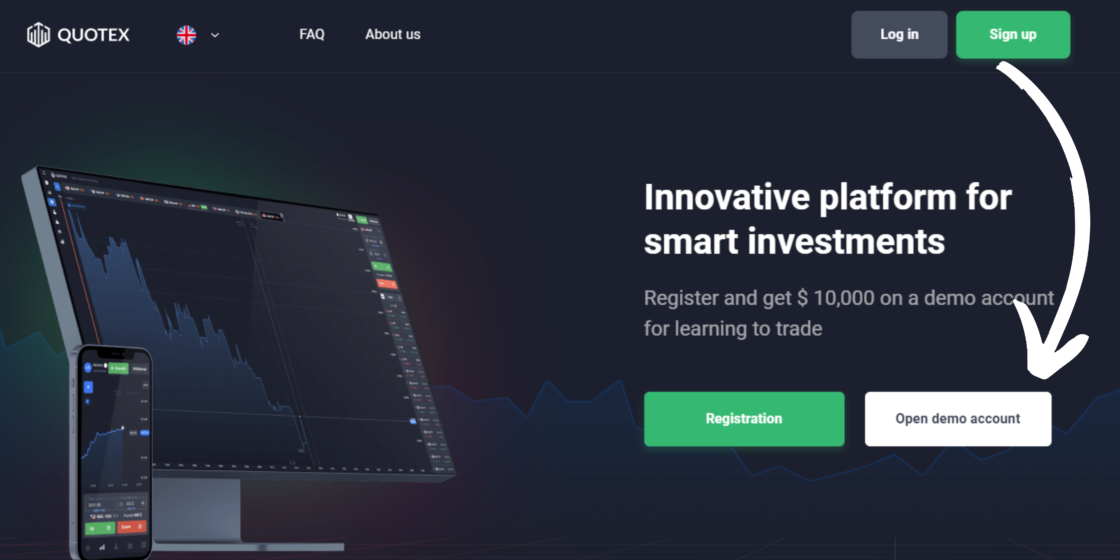 Even though Quotex is not as old as Binary.com or any of the other older brokers, has quickly become a household name in most markets, Brazil included.
Quotex, Qx broker, or Quotex.io Overview.
A quick glance at the platform shows that it has more than 100 assets that traders can use to make money. These assets include stocks, commodities, currency pairs, indices, and metals.
Other notable features of the Quotex platform include: –
1). Quotex Signals – this is a tool on the left sidebar that allows you to trade based on trade directions provided by Qx Broker.
If you are new to trading and you are not sure which direction to pick for your next trade, turn on the signals tool to begin getting trading signals from Quotex.
2). Quotex Indicators – these are charting tools that are used for technical analysis in trading. Interestingly, Quotex is one of the few digital options brokers with all the charting tools that you can only find on Tradingview or MetaTrader platforms.
This means that if you are trading on Quotex and using technical analysis, you have an edge over people trading on other platforms.
3). High rate of return – though the rate of return on Quotex keeps on fluctuating, it is one of the few digital options if not the only broker that offers up to 95% rate of return on investments.
4). Demo account – Quotex also offers a DEMO account. You can use this account to explore Quotex risk-free.
The best part? You don't even need to register on the platform to access all features of the demo account. Use any link on this post to access Quotex without logging in or registering.
Quotex Features – Do Brazilian Traders Get Different Conditions From The Rest of The World?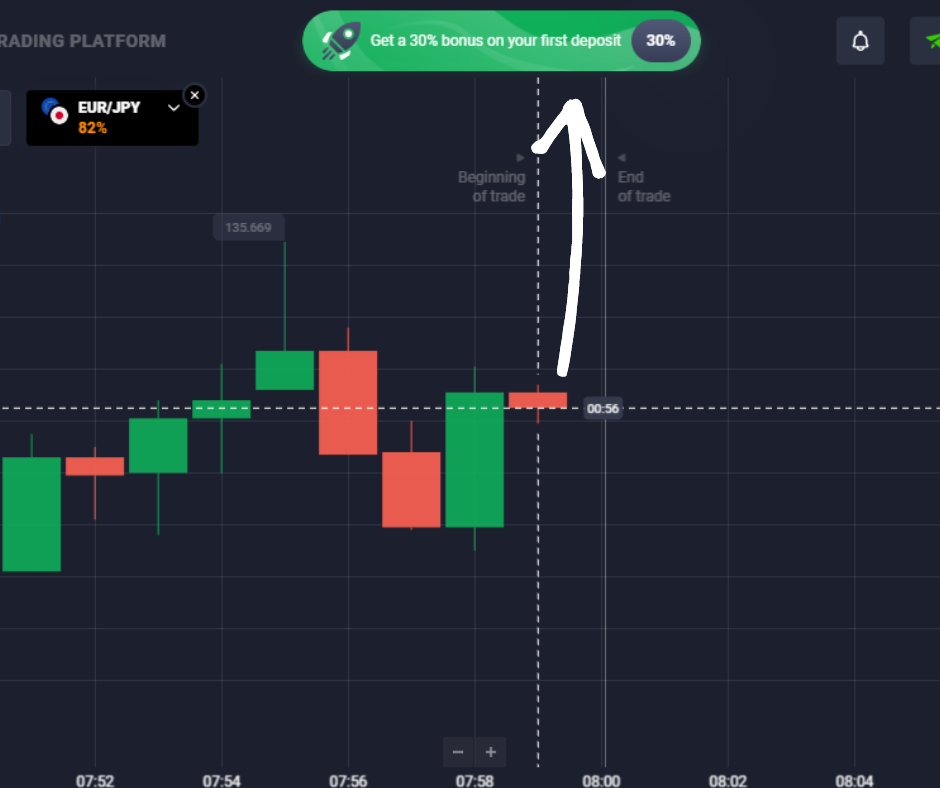 Seeing the success that Brazilian traders have with the Quotex platform, it is easy to assume that they get better conditions for trading. But, NO!
Trading conditions in Quotex are just the same for everyone on the platform. It's only that Brazilian traders are risk averse and they have learned that trading with the Quotex Pro account or VIP account is better than the standard account. More on these account types later in this guide.
For now, here are some of the best Qxbrker features of Qx Broker.
Quotex Features
✔️ Website
www.quotex.io or www.qxbroker.com
✔️ Trading platforms
✓ Mobile and Web platforms
✔️ Minimum Deposit
✓ $10
✔️ Minimum Withdrawal
✓ $10
✔️ Minimum Trade Amount
✓ $1
✔️ Trading
instruments
✓ Currency Pairs / CFD, Indices, Cryptocurrencies, Commodities
✔️ Trading Signals
✓ Yes
✔️ Persona Analyst
✘ NO
✔️ Analysis tools (Indicators, Oscillators and Drawing Tools)
✓ Yes
✔️ LIVE support
✓ Yes
✔️ Minimum Trade Duration
✓ 1 Min
✔️ Rate of Return
✓ Up to 95%
✔️ Weekend Trading
✓ Available
✔️ Trading Bonus or Promo Codes
✓ Get 30% Bonus on first deposit
Registration
Pros and Cons of Quotex Trading in Brazil
The main advantage of Quotex in Brazil is, that it is served in the Portuguese language. This makes it easier for Portuguese speakers in Brazil to grasp what's going on in the charts.
But this is not magic, almost all the other popular trading platforms now serve their websites in multiple languages.
So, what makes Quotex stand out from all the other digital options broker in Brazil?
Advantages of Trading With Quotex in Brazil.
1). You Get Up to a 95% Rate of Return – a 95% RoR means that you are getting at least 9% above market standards.
2). Easy to Use Platform – the Quotex platform is built with utmost simplicity to provide the best user experience and quick performance.
3). More Charting Tools – Quotex has more chatting tools which is an advantage for technical analysis traders in Quotex.
4). 24/7 Trading – With Qx broker you can, you can trade every day of the week on various trading instruments including OTC and regular pairs.
5). Trade With $1 – this low trading amount is an advantage for traders who want to begin trading with $10. $1 makes it affordable for anyone to start on a live account.
6). Trading Bonus – You will get a 30% deposit bonus on your first deposit. Always check on the market tool for more new promos and bonuses.
7). Demo Account – Quotex has a demo account which makes it easier to start trading without any risks.
Disadvantages of Trading With Quotex in Brazil.
1). Price Fluctuations – All trading instruments in Quotex keep fluctuating in price. This makes it hard to continue enjoying the same amount of profits from a single pair.
2). No Leverage – Since Quotex mostly provided digital Options services and not Forex, it does not have leverage. This is not a disadvantage per se but providing leveraged products on the platform would be great too.
Is Quotex Legal in Brazil?
As mentioned earlier, Quotex is regulated by the International Financial Markets Relations Regulations center (IFMRRC) and if this regulatory body is to go by, then Quotex is legal in Brazil.
Moreover, the Qx Broker website works just fine in Brazil which means that Brazil is among the countries where it is safe to use Quotex.
Other basic features that make Quotex safe to trade with in Brazil include: –
An SSL certificate which protects the website from potential hackers.
2-factor authentification mode. Use 2-FA on Quotex to get an email verification each time you want to log in to your account.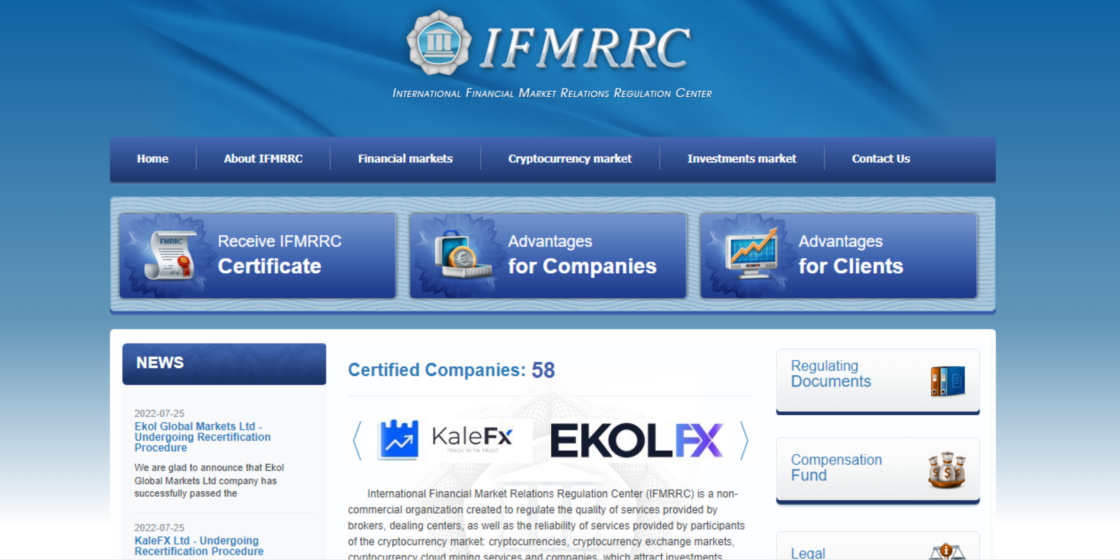 Conclusion.
Overall, Quotex is a legit broker to trade with in Brazil. Anyone can access Quotex from either www.qxbroker.com or quotex.io websites. In case don't have an account on Quotex, create a Quotex account for Brazil here. And if you are now sure how to trade on Quotex.io or Qxbroker, feel free to also read this post – How to trade in Quotex for beginners.
Tagged With : Quotex Antigua And Barbuda • Quotex Argentina • Quotex Bahamas • Quotex Barbados • Quotex Belize • Quotex Bolivia • Quotex Brazil • Quotex Canada • Quotex Chile • Quotex Colombia • Quotex Costa Rica • Quotex Cuba • Quotex Dominica • Quotex Dominican Republic • Quotex Ecuador • Quotex El Salvador • Quotex Grenada • Quotex Guatemala • Quotex Guyana • Quotex Haiti • Quotex Honduras • Quotex Jamaica • Quotex Mexico • Quotex Nicaragua • Quotex Panama • Quotex Paraguay • Quotex Peru • Quotex Saint Kitts And Nevis • Quotex Saint Lucia • Quotex Saint Vincent And The Grenadines • Quotex Suriname • Quotex Trinidad And Tobago • Quotex United States • Quotex Uruguay • Quotex Venezuela