If you're looking for a new broker to trade with, you've probably come across Quotex in Kenya. But is this broker legitimate? In this Quotex Kenya review, we'll take a look at the company's background, licensing, and trading conditions to help you decide if they're the right choice for you in Kenya and Africa at large.
Quotex Platform Overview
Quotex is an online forex and CFD broker that offers a range of tradable assets including currency pairs, stocks, indices, and commodities. The broker also provides its clients with the opportunity to trade on the weekend through OTC pair offerings.
One of the key selling points of the Quotex in Kenya is its low minimum deposit requirement of just Ksh. 1,000 ($10). This makes it an ideal choice for those who are new to online trading and are looking to test the waters with a small investment.
---
Another plus point is that Quotex Kenya offers a demo account that allows traders to get familiar with the platform and its features before risking any real money.
So far, we haven't been able to find any major negatives about the Quotex platform in Kenya. However, as with any online broker, there is always a risk that you may lose your investment so it's important to trade responsibly and only invest what you can afford to lose.
Overall, we would say that Quotex Kenya seems like a legitimate and reputable online broker. But don't take my word for it. Read this post to the end to find out more about Quotex.
1). Quotex Security And Reliability
Is Quotex a secure broker for Kenyan traders? Is it reliable? Let's find out.
Quotex is regulated by the International Financial Market Relations Regulation Center (IFMRRC) with the number TSRF RU 0395 AA V0161, and it offers a variety of financial services including forex trading, CFD trading, and stock trading.
Other than being regulated, Quotex also offers a 2-factor authentification option to clients and its website is SSL encrypted to protect your personal and financial information.
2). Minimum Amount to Start Trading in Quotex
The minimum amount to start trading with Quotex Kenya is $10.
This is a relatively low minimum deposit compared to other brokers. Plus, Quotex also offers deposit bonuses which man increase your trading capital.
For example, all traders get a 30% deposit bonus on their first deposits in Quotex.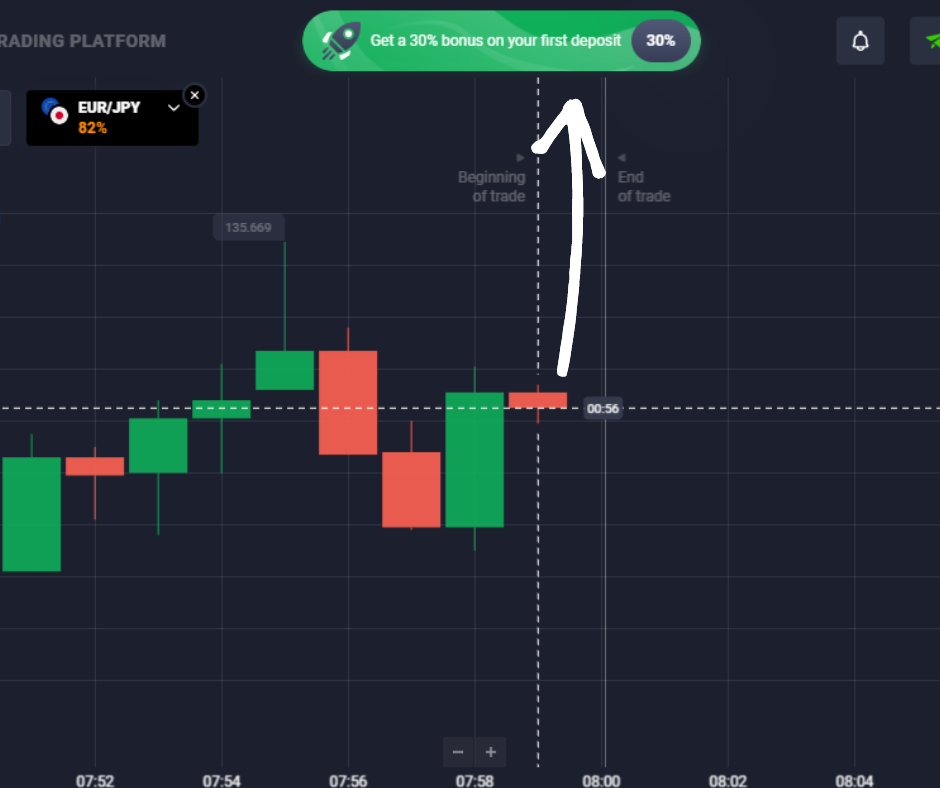 3). Access to Training Material And Education.
One of the things that sets Quotex apart from other brokers is its commitment to education. Though it is a fairly new broker, the company offers a wide range of training materials and resources, including text guides and video guides. All of these resources are available free of charge to Quotex clients.
In addition to its educational offerings, Quotex also provides access to a variety of markets and assets. Kenyan traders can trade forex, stocks, commodities, indices, and cryptocurrencies all on one platform.
If you are not sure how to start trading on Quotex, here's a guide to help you get started.
Is Quotex Better Than Other Broker in Kenya?
The question of if Quotex is better than other brokers can only be answered by looking at what Quotex offers against what other brokers offer.
Here's a simple comparison table to help you understand how Olymp Trade compares to other brokers in the industry.
| Broker Features | Olymp Trade | Quotex |
| --- | --- | --- |
| 1). Fixed Time Trades | ✅ Available | ✅ Available |
| 2). Trading Signals | ✅ Available | ✅ Available |
| 3). Account Type | ✅ DEMO & LIVE | ✅ DEMO & LIVE |
| 4). Trading Bonus | ✅ Use JOON30. 30% Bonus. | ✅ Use JOON50. 50% Bonus. |
| 5). Deposit Methods | ✅ Crypto, E-wallets & Bank Cards Available | ✅ Crypto, E-wallets & Bank Cards Available |
| 6). Withdrawal | ✅ Crypto, E-wallets & Bank Cards Available | ✅ Crypto, E-wallets & Bank Cards Available |
| 7). Registration | ✅ FREE | ✅ FREE |
| 8). DEMO Account | ✅ $10,000 | ✅ $10,000 |
| 9). Rate of Return | Up to 92% | Up to 98% |
| 10). Weekend Trading | ✅ Available | ✅ Available |
| 11). MT4 Trading | ❌ Not Available | ❌ Not Available |
| 12). Technical Analysis Tools | ✅ Available | ✅ Available |
| 13). FREE Education | ✅ Available | ❌ Not Sufficient |
| 14). Customer Support | ✅ Live chat, Email & Calls. | ✅ Calls, Zoom, & Email |
| 15). Mobile App Trading | ✅ Available | ✅ Available |
| REGISTER | Click here | Click here |
1). Quotex Demo Account
The Quotex Demo account comes with $10,000 demo units for learning to trade. How's a demo account different from a real account? Here are some of the major differences between a DEMO account and a real account in Quotex.
| DEMO ACCOUNT | REAL ACCOUNT |
| --- | --- |
| ✓ Comes with $10,000 for practice | ✓ You have to deposit money to trade |
| ✓ No emotional commitment | ✘ Comes with heavy emotions since real money is involved. |
| ✘ You can not withdraw money made on a demo account. | ✓ You can withdraw all money made on a real account. |
| ✘ Some assets are not available in a DEMO account | ✓ All assets are available in a LIVE account |
| | |
2). Trading Indicators in Quotex
When trading with Quotex, you have access to a variety of indicators that can help you make better-informed decisions. Some of the indicators available include:
Envelope
Fractals
Ichimoku cloud
Keltner channel
Supertrend
Among other trading indicators that you would only find in trading view and MetaTrader platforms.
Each of these indicators can be used in different ways to give you an edge in the market.
For example, you can use support and resistance levels (drawn with trend lines) to identify potential reversals or breakout points.
Moving averages can be used to smooth out price action and identify trend direction.
Candlestick patterns can also be used as indicators. They provide valuable insights into market psychology. And Fibonacci retracements can be used to identify potential reversal points.
In addition to the indicators listed above, Quotex also provides a number of other tools that can be useful for traders. These tools include:
1). Economic calendar: This tool allows you to stay up to date with upcoming economic events that could impact the markets.
2). News feed: This tool gives you real-time updates on breaking news stories that could impact the markets.
3). Market analysis: This tool provides an in-depth analysis of different asset classes, helping you to understand the factors that are driving price.
3). Types of Charts in Quotex
There are 4 types of charts in Quotex: area, candlestick, heiken hashi, and bar. Each type of chart has its own advantages and disadvantages.
a). Area charts are the simplest type of chart. They show a single line (area) that represents the price of an asset over time. Area charts are easy to understand and can be useful for seeing general trends. However, they don't provide much detail about individual price movements.
b). Candlestick charts are more complex than line charts. They show the opening and closing price, as well as the high and low prices, for each period.
Candlestick charts can be helpful for seeing trends, as well as for identifying potential reversals.
c). Bar charts are similar to candlestick charts, but they also show the volume traded during each period. Bar charts can be helpful for seeing trends in both price and volume.
d). Haiken Hashi charts – They are almost similar to Japanese Candlestick charts but they have more functions that Japanese candlestick charts. Heiken Hashi can be used to identify a trend as well as trend reversals.
Quotex offers all three types of charts, so you can choose the one that best suits your needs.
4). Free Quotex Signals
Quotex also provides trading signals to its traders. I'd however advise that you use these signals on the DEMO account to see winning rate before using them on the live account.
5). 24/7 Trading
Since Quotex offers OTC pairs alongside standard assets, it is easy to find something to trade on the weekend. These assets allow Quotex to continue being active even on Saturdays and Sundays.
If you'd rather trade on weekends than trade on weekdays, Quotex is the broker to go for.
Special Features of Quotex
Quotex Kenya offers a number of special features that are not commonly found among other brokers.
Here are some of the features available in the Quote Kenya platform.
Quotex Features
✔️ Website
www.quotex.io or www.qxbroker.com
✔️ Trading platforms
✓ Mobile and Web platforms
✔️ Minimum Deposit
✓ $10
✔️ Minimum Withdrawal
✓ $10
✔️ Minimum Trade Amount
✓ $1
✔️ Trading
instruments
✓ Currency Pairs / CFD, Indices, Cryptocurrencies, Commodities
✔️ Trading Signals
✓ Yes
✔️ Persona Analyst
✘ NO
✔️ Analysis tools (Indicators, Oscillators and Drawing Tools)
✓ Yes
✔️ LIVE support
✓ Yes
✔️ Minimum Trade Duration
✓ 1 Min
✔️ Rate of Return
✓ Up to 95%
✔️ Weekend Trading
✓ Available
✔️ Trading Bonus or Promo Codes
✓ Get 30% Bonus on first deposit
Registration
Trading Terms Kenyan Customers Should Know in Quotex
When trading with a broker, it is important to be aware of the terms and conditions that apply to your account. Here are some key terms that Kenyan customers should know when trading with Quotex.
1). Minimum Deposit is $10
The minimum deposit in Quotex is $10. However, you can deposit more to take advantage of the Quotex bonuses available in the market section.
2). Minimum Trade Amount $1
You can start trading with as little as $1 on Quotex Kenya. This is a very low minimum trade amount and it is one of the main reasons why this broker is so popular.
With such a low minimum trade amount, you can really test out the platform and see if it is right for you without risking too much money.
3). Maximum Amount You Can Trade With
The maximum amount that you can trade with Quotex Kenya is $1,000 on a standard account and more on a VIP account. $1,000 maximum trade amount is a relatively low amount when compared to other brokers. However, it is still enough to make a decent profit if you know what you're doing.
4). Quotex Rate of Return
Quotex offers an ROI of up to 95%. This means that for every $100 you invest, you could potentially make a return of $95.
However, it is important to note that binary options trading is a high-risk investment. This means that you could also lose all of your investment. As such, you should only trade with money that you can afford to lose.
5). Minimum Allowable Withdrawal
The minimum amount that you are allowed to withdraw from your account is $10. This is a standard amount for most brokers.
6). How Long it Takes to Receive Withdrawal From Quotex in Kenya.
When you make a withdrawal from your Quotex account in Kenya, the process is pretty straightforward. You simply go to the "Withdraw" page on the website, enter the amount you wish to withdraw, and select your preferred method of withdrawal (bank transfer, PayPal, or Skrill).
The withdrawal process is usually completed within 24 hours, although it may take longer if there are any delays with your bank or payment processor. Once the withdrawal is processed, you should receive your funds within 3-5 business days. Expect if you use Mpesa which is almost instant.
Quotex Banking And Withdrawal Option Available in Kenya
Quotex offers several banking and withdrawal options for its clients in Kenya. These include credit/debit card, bank wire transfer, crypto and e-wallet (Mpesa and Airtel money).
All of these methods are safe and secure. Withdrawals are processed quickly and without any problems.
How to Verify Quotex Account in Kenya
You can verify your Quotex account immediately after registration.
Click on the human avatar to access profile settings.
Enter identity information (name, date of birth, and address) – ensure the address you enter can be verified later to avoid having issues if Quotex asks to verify proof of address.
When done, click on the change identity info button at the bottom of the page.
Next, upload your government-issued identity card and wait for a verification confirmation. It takes less than 24 hours.
Your account status will read, Your documents have been checked, now your identity is verified.
Account Types in Quotex
When it comes to online trading, there are different types of accounts that brokers offer. And Quotex is no different. Depending on your needs and preferences, you can choose from the following account types:
a). Standard Account: This is the most basic account type that Quotex offers. With a Standard account, you'll have access to all the features and benefits that the broker has to offer. You only need to deposit $10 to start trading and earn real money.
b). Pro Account: If you want to get more profits out of your trading experience, then you can opt for a Pro account. With this account type, you'll get access to all features of the basic account plus an extra 2% increase in the rate of return.
Pro traders in Quotex also get Promo codes on the market section of the platform. The minimum deposit to activate this account is $1,000.
c). VIP Account: For those who want the very best that Quotex has to offer, there's the VIP account that is activated when you have a $5,000 account balance. With this account type, you'll get all the features of the Standard and Pro accounts, plus 4% increase in rate of return.
Quotex Education and Training
Being new, Quotex still doesn't have a dedicated blog, or channel to air FREE education. There are however so many traders using Quotex who have made various material in form of blogs and videos to help people starting out.
Should you get stuck at any point, just head over to YouTube or Google and search your question and you will get help.
Quotex on Social Media
Here are some of the easy ways to contact Quotex in Kenya
How to Register in Quotex For New Traders in Kenya
If you're new to the world of online trading, then you might be wondering how to register with Quotex Kenya. Here's a quick guide on how to do it.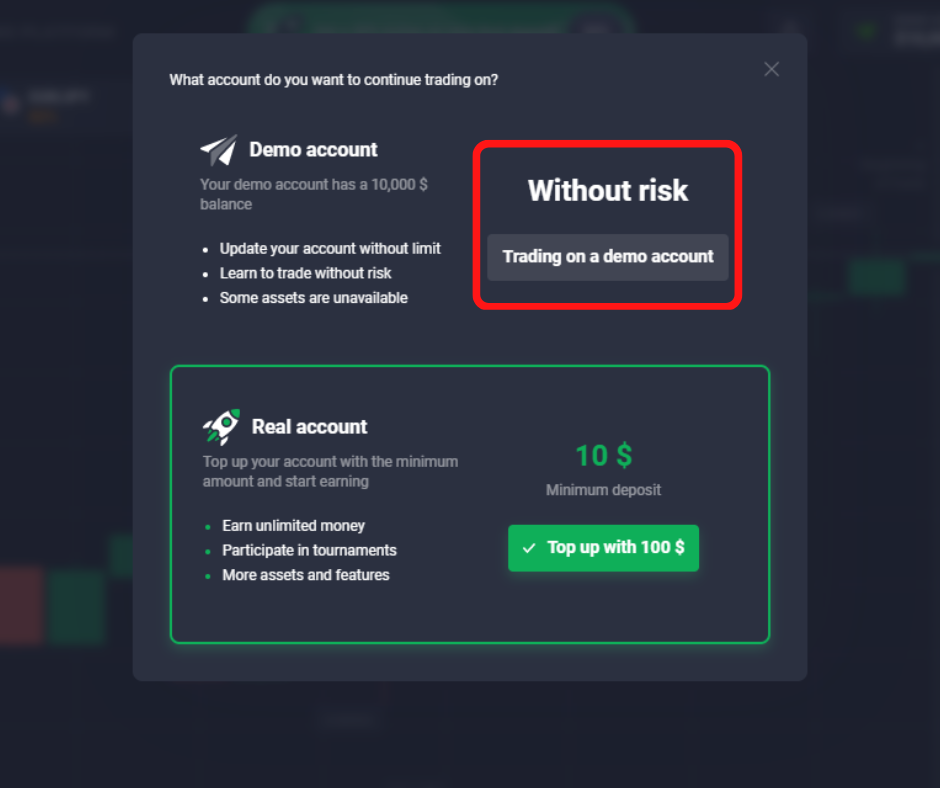 Go to their website and fill out the registration form. Make sure to provide the correct email address.
Once you've registered, you'll be able to log in to your account and start trading.
Quotex offers a variety of different assets that you can trade, including forex, stocks, commodities, and indices.
To start trading, simply click on the asset that you want to trade and then select the amount that you want to invest, and that is it. Make sure you do some analysis of the assets you are eying to increase your chances of success.
Conclusion
Quotex Kenya is a legit broker that offers a wide range of financial services to its clients. The company is regulated by the International Financial Market Relations Regulation Center (IFMRRC), which means it is safe to use their services.
In addition, Quotex Kenya offers local payment methods which means that you can deposit and withdraw money from Quotex via Mpesa and Airtel Money.
Tagged With : Quotex Algeria • Quotex Angola • Quotex Benin • Quotex Botswana • Quotex Burkina Faso • Quotex Burundi • Quotex Cabo Verde • Quotex Cameroon • Quotex Central African Republic • Quotex Chad • Quotex Code D'Ivoire • Quotex Comoros • Quotex Congo • Quotex Djibouti • Quotex DR Congo • Quotex Egypt • Quotex Equatorial Guinea • Quotex Eritrea • Quotex Eswatini • Quotex Ethiopia • Quotex Gabon • Quotex Gambia • Quotex Ghana • Quotex Guinea • Quotex Guines Bissau • Quotex Kenya • Quotex Lesotho • Quotex Liberia • Quotex Libya • Quotex Madagascar • Quotex Malawi • Quotex Mali • Quotex Mauritania • Quotex Mauritius • Quotex Morocco • Quotex Mozambique • Quotex Namibia • Quotex Niger • Quotex Nigeria • Quotex Rwanda • Quotex Sao Tome & Principe • Quotex Senegal • Quotex Seychelles • Quotex Sierra Leone • Quotex Somalia • Quotex South Africa • Quotex Sudan • Quotex Tanzania • Quotex Togo • Quotex Tunisia • Quotex Uganda • Quotex Zambia • Quotex Zimbabwe • Suotex South Sudan