Apply these rules of smart money management when trading options with Quotex Broker.
Binary Options, digital options, or Fixed Time trading have become one of the best ways to make money online in 2022. Almost everyone who is making money online in 2022 has tried this method or is currently actively involved with trading. For those who started trading digital options earlier and are still keeping on, what secrets are they using? And for beginners who started and stopped trading before even making profits, what did they do wrong? Why did they stop?
In today's post, we look at some of the best strategies that successful traders are using on Quotex. If you are among the people who started and stopped too soon, also keep reading because this guide will show you some of the mistakes you made and how you can rectify them on your next trade.
---
Here is an actionable blueprint to use if you want to increase your chances of making money on Quotex.
1). Don't trade live before you try the demo account.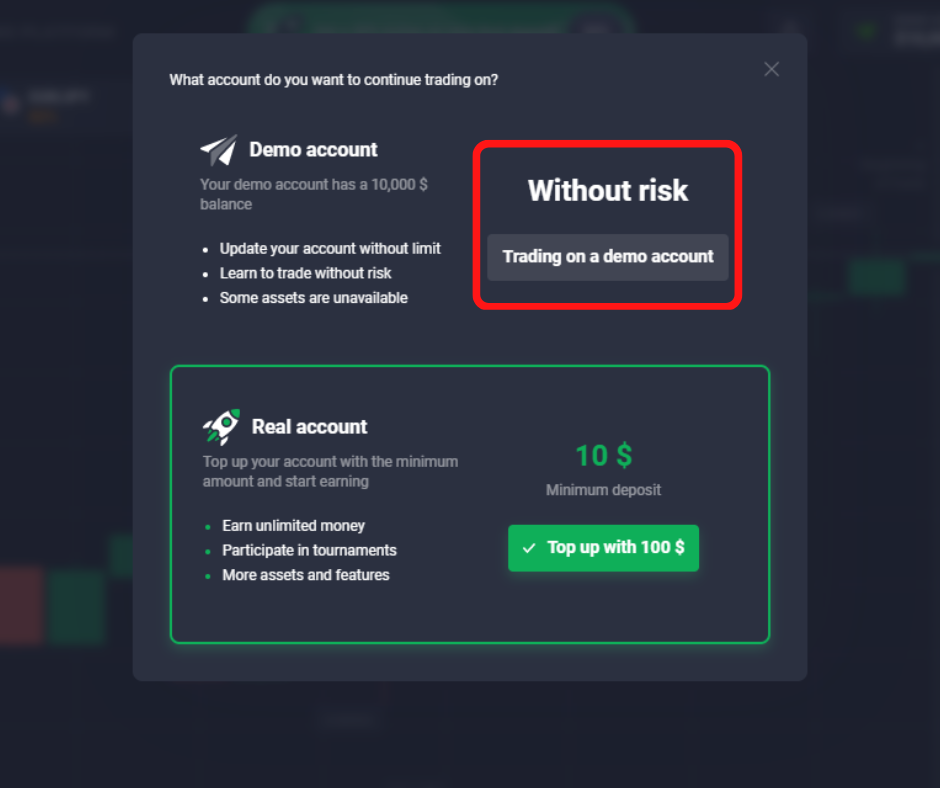 What most newbie traders fail to acknowledge is that the DEMO account has absolute significance in determining if you will lose your first deposit in Quotex or not.
How do I mean? I mean the demo account is a risk-free method of testing if you are cut for trading or not.
If you are just starting out in Quotex and you are torn between starting to make money instantly with Quotex and taking a week or two to learn on a demo account, I'd advise you to listen to the second voice.
Take your time on the DEMO account and only shift to the live account when you feel comfortable forecasting price movements of either currency pairs, commodities, metals indices, or crypto on Quotex.
If after a week or two your demo account balance has grown and you enjoy trading stress-free, deposit some money and use the strategy you developed on the demo account to trade in a real account.
Also while trading on the demo account, be open to retracing to the DEMO account to modify your strategy, develop new ones, try trading on new assets, and more.
2). Don't trade with money you can not afford to lose.
I don't know who needs to hear this but it is a very important point. Regardless of if you are a seasoned trader or you are just starting out in trading, you must not deposit or trade with money that you have other uses for.
Why? Because the digital options market is as much unpredictable as it is unreliable.
A trading strategy that had initially made you so much money can backfire on you and force your account to endless drawdowns.
My question to you is, what if the money you deposited to trade with was for your school tuition, rent, utility bill, or medication, what will you do if you lose?
My advice is, do not trade with money you have some important use for.
If you must trade, trade with your disposable income. Pay your rent, pay utility bills, pay insurance, pay school fees… pay everything that you must pay and only trade with what's left.
That way, if things go south, you don't end up between a rock and a hard place.
3). Use money management strategies to trade
Money management refers to a set of criteria set by a trader to help conserve their capital even as they strive to grow profits.
Ideally, all traders/investors in Quotex should use money management strategies to mitigate financial losses. But, not all traders abide by these rules.
If you are to continue profiting from. And it is the traders who fail to follow these criteria that end up making money in Quotex and losing everything in an instance.
If you're not sure which money management strategies to use while trading in Quotex, here are some to try out.
Use the martingale money management strategy on Quotex.
This platform being a digital options platform, it is only right that you use a strategy that befits common trading styles. Martingale.
And what is martingale you ask? This is a money management strategy in digital options that dictates that you double your trade amount every time you lose a trade.
For example, if your first lost trade was with $1, then you should trade with $2 on the next trade.
Doing this ensures that you end up making profits even after losing 9 trades and ending up winning the tenth trade.
Know your risk tolerance levels
In order to stay safe with this money management method, you first need to answer this question. How much can you lose in a trade-in Quotex and not cringe? $10?
If you said $10 then the next question is, how many times in a day do you want to trade on Quotex? 10 times?
With this information, it is easy to tell that in order to trade 10 times and not lose more than $10 on a bad day, then you must only stake $1 per trade.
How often do you find yourself stacking too many trades in a single asset on Quotex?
For example, you can trade 5 times on EUR/USD using the same time frame, same duration, and almost, with the same expiry.
Now, this is good especially if you keep winning these trades. But it can also be disastrous if you keep looking.
Be safe. Place different trades on different assets. If you want to trade 5 times, choose five different assets, analyze them, and spread your investment on those asset pairs.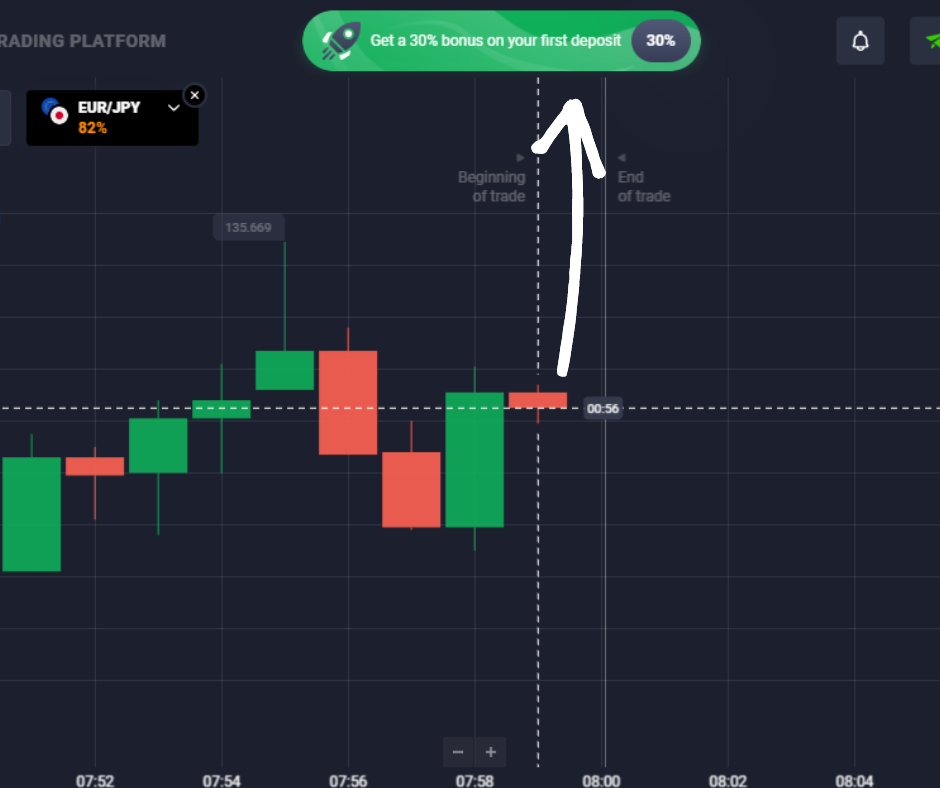 4). Set realistic goals.
If you are reading this post then chances are, you have also seen a block on this post showing "trader of the week". We use that block to display traders who showed exemplary results on Quotex in the week that ended.
Now, if you have never traded before and you see the results that other traders are posting, it is very easy to get carried away and want to post the same results.
But before you get excited and create an account to try your luck on Quotex, ask yourself, is it really easy to make money trading?
No and Yes. No, if you are totally green about trading, and Yes if you have the capital to trade and some knowledge about trading.
For someone to earn $30,000 in a week in Quotex, it means that they have invested more. Even achieved $500,000 trading volume.
Now, with your $10 deposit, can you make $30,000 in Quotex in a week? NO! And if you try, you will lose the $10.
My advice, try to target achievable results like maybe $50 a week with your $100 deposit or even $30. After all, $30 profits is better than a $100 loss.
5). Control your emotions while trading.
If you haven't already figured it out, trading triggers lots of human emotions. Whether you are winning or losing, you will feel the effects of the results.
For example, it's easy to feel overconfident if your first trade goes well and it's easy to feel fearful about placing a second trade if the first one was lost.
Either way, if you are to continue trading profitably, then you have to put your emotions in check. DOn't let anger, overconfidence, greed, and fear among other emotions force you to lose money.
If you notice that you are starting to get emotional about lost trade, take a break and come back later when you are fresh.
Conversely, if you start feeling overconfident about your trades, take a break. Your next trade could be the trade that clears your account.
6). Don't stop learning.
Quotex allows its traders to keep the demo account even after they start trading live. And one of the uses of a demo account is to make and test new strategies.
Even if your current strategy is working well, do not ignore the demo account. Use it to make new strategies, go to youtube and search for Quotex strategies. Watch those videos, borrow strategies that seem to be working, and test them on demo.
If they work well on the demo account, they might work well on a live account.
Also, search for anything related to trading on google and learn from any available online resource.
Staying up to date will give you new skills and help you become a better trader.
7). Protect your Quotex account.
If you follow all the 6 rules above then chances are your account will start growing. And what's the need of having so much money in an account when you can lose it so fast to scammers?
To protect your Quotex account from digital options scammers, follow these guidelines.
Set a strong password for your account
Use the Quotex 2-factor authentification system to increase the security of your account
Do not share your password with anyone.
Conclusion.
Quotex is one of the newest brokers in the world of digital options trading. And it is also one of the most reputable ones that we still have in 2022.
With Quotex you can trade from anywhere at any time. Including the US, UK Canada, Africa Europe, and Asia.
Follow these guidelines to trade profitably on Quotex.
Tagged With : Bhutan • Quotex • Quotex Afghanistan • Quotex Albania • Quotex Algeria • Quotex Andorra • Quotex Angola • Quotex Antigua And Barbuda • Quotex Argentina • Quotex Armenia • Quotex Austria • Quotex Azerbaijan • Quotex Bahamas • Quotex Bahrain • Quotex Bangladesh • Quotex Barbados • Quotex Belarus • Quotex Belgium • Quotex Belize • Quotex Benin • Quotex Bolivia • Quotex Bosnia and Herzegovina • Quotex Botswana • Quotex Brazil • Quotex Brunei • Quotex Bulgaria • Quotex Burkina Faso • Quotex Burundi • Quotex Cabo Verde • Quotex Cambodia • Quotex Cameroon • Quotex Canada • Quotex Central African Republic • Quotex Chad • Quotex Chile • Quotex Code D'Ivoire • Quotex Colombia • Quotex Comoros • Quotex Congo • Quotex Costa Rica • Quotex Croatia • Quotex Cuba • Quotex Cyprus • Quotex Czech Republic (Czechia) • Quotex Denmark • Quotex Djibouti • Quotex Dominica • Quotex Dominican Republic • Quotex DR Congo • Quotex Ecuador • Quotex Egypt • Quotex El Salvador • Quotex Equatorial Guinea • Quotex Eritrea • Quotex Estonia • Quotex Eswatini • Quotex Ethiopia • Quotex Finland • Quotex France • Quotex Gabon • Quotex Gambia • Quotex Georgia • Quotex Germany • Quotex Ghana • Quotex Greece • Quotex Grenada • Quotex Guatemala • Quotex Guinea • Quotex Guines Bissau • Quotex Guyana • Quotex Haiti • Quotex Holy See • Quotex Honduras • Quotex Hungary • Quotex Iceland • Quotex India • Quotex Indonesia • Quotex Iran • Quotex Iraq • Quotex Ireland • Quotex Israel • Quotex Italy • Quotex Jamaica • Quotex Japan • Quotex Jordan • Quotex Kazakhstan • Quotex Kenya • Quotex Krygystan • Quotex Kuwait • Quotex Laos • Quotex Latvia • Quotex Lebanon • Quotex Lesotho • Quotex Liberia • Quotex Libya • Quotex Liechtenstein • Quotex Lithunia • Quotex Luxermbourg • Quotex Madagascar • Quotex Malawi • Quotex Malaysia • Quotex Maldives • Quotex Mali • Quotex Malta • Quotex Mauritania • Quotex Mauritius • Quotex Mexico • Quotex Moldova • Quotex Mongolia • Quotex Montenegro • Quotex Morocco • Quotex Mozambique • Quotex Myanmar • Quotex Namibia • Quotex Nepal • Quotex Netherlands • Quotex Nicaragua • Quotex Niger • Quotex Nigeria • Quotex North Macedonia • Quotex Norway • Quotex Oman • Quotex Pakistan • Quotex Panama • Quotex Paraguay • Quotex Peru • Quotex Philippines • Quotex Poland • Quotex Portugal • Quotex Qatar • Quotex Romania • Quotex Russia • Quotex Rwanda • Quotex Saint Kitts And Nevis • Quotex Saint Lucia • Quotex Saint Vincent And The Grenadines • Quotex San Marion • Quotex Sao Tome & Principe • Quotex Saudi Arabia • Quotex Senegal • Quotex Serbia • Quotex Seychelles • Quotex Sierra Leone • Quotex Singapore • Quotex Slovakia • Quotex Slovenia • Quotex Somalia • Quotex South Africa • Quotex South Korea • Quotex Spain • Quotex Sri Lanka • Quotex State of Palestine • Quotex Sudan • Quotex Suriname • Quotex Sweden • Quotex Switzerland • Quotex Syria • Quotex Tajikistan • Quotex Tanzania • Quotex Thailand • Quotex Timor-Leste • Quotex Togo • Quotex Trinidad And Tobago • Quotex Tunisia • Quotex Turkey • Quotex Turkmenistan • Quotex Uganda • Quotex Ukraine • Quotex United Kingdom • Quotex United States • Quotex Unitex Arab Emirates • Quotex Uruguay • Quotex Uzbekistan • Quotex Venezuela • Quotex Vietnam • Quotex Yemen • Quotex Zambia • Quotex Zimbabwe • Suotex South Sudan