Wanjiku wasn't satisfied with one, so he opted for a second helping of Nyama Choma.
He had made it in life. Or so he thought.
Eating in Carnivore Simba Saloon isn't something he had imagined possible — considering his financial background?
---
But here he was. Eating with a fork and a knife.
What used to be a luxury for him was now his lifestyle.
And he loved it.
He would eat everything — including all the tamarind waitresses 😈
But this wasn't meant to be. Just when he was about to start digging into his food, he heard a piece of eerie music in the restaurant.
It kept getting louder and louder.
At some point, it seemed the music was directly playing in his ears.
When he couldn't bear it anymore, he opened his eyes to embers of sun rays piercing through his bedroom windows.
It was a new workday.
He had been dreaming…again,
And his alarm had been the music trying to wake him up.
He let out a subdued sigh and glanced over at his watch—another 'blessed 'day of work.
Like Wanjiku, many people—especially the youth—are doing all they can, working tirelessly and ceaselessly to liberate themselves financially.
But if getting rich is all a dream to most people, then the million-dollar question now becomes: –
How can you pull the 'Joseph' stunt and make this dream a reality?
To answer the question, take a look again at the topic of this article.
Now,
Can a hair salon business make you a millionaire?
If you said NO, google Nick Munyao – a saloonist millionaire in Kenya.
If you said yes, you might as well want to tell me why you are answering a rhetorical question!
There

, allow your mind to be blown:
Back to serious matters…
In this post, we discuss the start-up cost of the salon business, benefits, revenue to expect, where to get salon supplies from, and more…
Let's get started, shall we?
Do You Need a Salon Business Plan to Become a Salon Business Owner in Kenya?
Well, yes and No!
Yes for the purpose of ensuring that your salon business achieves its objectives as well as be customer-satisfactory and profitable.
A salon business with a working plan does not just show you the whole business with its strengths, revenue streams, and capital usage; it also helps you set priorities, manages change, develops accountability, aligns your business strategically, and more.
Do you need a Salon Business Plan in Kenya?
Hire Us to Write for You.
And No!
You don't need a business plan if your view of a salon business is a mabati curved shade with one plastic chair and an inexperienced salonist.
But I doubt if you will break even and become a millionaire with this approach.
Salon Business License.
1. Trade License –
You can get this license at your local county government offices.
Trade License prices range from Kshs. 3000 to Kshs. 10,000 by business location, size, and county.
2. Health Certificate.
You wouldn't want to be termed 'unhygienic' would you?
Then before opening your salon officially, go get a health certificate.
This certificate is issued to the individual stylist to ensure they are…you guessed right—hygienic, and do not have diseases that can be transmitted to customers.
You can get it at a government or private hospital for Kshs.400 to Kshs.1000.
A small price to pay for health eh?
3. Music Copyright Society of Kenya License.
If I guessed right, you'd like to entertain your customers with some TV and music, and you'd also want everything done legally. Right?
If I'm right, then you need to know that in order to entertain your customers with music or TV on a business premise in Kenya, you will need licensing by MCSK.
The MCSK license can be acquired at the local office or from MCSK officials who move around enforcing the law, at an average cost of Kshs.2000.
Does one need the training to acquire Salon skills?
Of course! You wouldn't want your customers fleeing from you at first contact – – for poor service, would you?
It is important to acquire skills because well, it is not rocket science that good skills bring more customers, and where there are customers, there are also profits and oh, increased loyalty.
It goes without saying therefore that there is a need for training on hair and beauty care.
A one-year course in a college that offers Hairdressing and beauty therapy should suffice.
This could cost you about Kshs.10,000—15,000 per term.
Not bad for priceless knowledge if you ask me.
If you don't have the money for formal training, it would not be out of place to hire someone already skilled in these operations to tutor you, based on the terms you both agree upon.
Salon Business Classes in Kenya.
You can get your certificate in hairdressing and beauty therapy from any of these colleges in Kenya.
Joyka College.
Specializes in hairdressing, client care, shampooing, hair and scalp physiology, braiding, make-up, salon management, and more.
This college is in Kariobangi Estate Nairobi.
Fees per month – Ksh. 4,500 only.
2. Kivuli College – Wanginge.
Courses offered include: – Introduction to hairdressing, hair relaxing and cutting, salon procedures and management, conditioning, and more.
The fees for this course are only Ksh. 4,800 per month.
3. Cambridge University College. 
This University is in Eldoret and its beauty and salon courses run for 6 months.
Exams and certification are by a professional examination body.
Other colleges for teaching about beauty and salons in Kenya include: –
Pambo Beauty Salon in Kisumu – Visit them in Turkeys – United Mall Wing A.

Ludepe Teachers College in Narok.

Bumbe Technical Training institute in Busia.

Mumbai Technical Training College – Machakos.

Pwani Vocational Center – Mombasa.

The Serenity College – Gilgil.

Gusii Institute of Technology – Kisii.

Imara Institute of Science and Technology – Nairobi – Buru Buru.

Jodan College of Technology – Thika.
After training, you may now want to know how much is needed to start a Salon Business in Kenya.
How much capital do I need to Start a Salon Business in Kenya?
This is usually the first thing most people would want to know when considering getting into this type of business.
The capital required to start a salon varies depending on the quality of facilities you wish to have and on the amount of start-up capital you have planned to spend.
You can procure an already established Salon and build on it, or you can just begin afresh.
There are Salons that have started with as little as KSh. 50,000.
You'd bet that such Salons would have a single Hairdryer, Blow dryer, a handful of plastic chairs, and cosmetics.
A modern Salon with state-of-the-art facilities would cost between Kshs.500,000 to Kshs.2 million.
However, most standard, fairly modern salons in neighborhoods have around Ksh. 100,000 to Kshs.300,000 invested.
This should go some way in catering for the equipment needed and of course, the rental charges.
So you see, this business is not far-fetched at all.
Salon Businesses For Sale in Kenya.
If you are interested in buying a ready salon business that has clients and is making money, start searching on daily classified sites like the star or Nation newspapers.
You can also ask around to see if your friends can help you get salon businesses listed for sale.
Disclaimer: – Do your due diligence before buying an existing salon business.
Establish if the person selling is really the owner. Also, ask why they are selling.
Their reason for selling could be the reason why you should not waste your money buying.
Or it could be why you need to acquire the salon.
Want to sell your salon business here? Talk to us.
Salon Equipment needed to start a Salon Business in Kenya.
As the stethoscope is important to the doctor, so is the Hairdryer to the stylist.
Of course, this kind of business shouldn't operate in an empty shop hence the need for procurement of equipment.
It is worth noting, that the whole array of equipment that is needed to run a salon varies with capital, competition, target market, and the prospective owner's personal taste.
Generally, though the main equipment includes:
Furniture equipment.
Adjustable chairs.
It is advisable you choose the chairs which would give the customer maximum satisfaction, while simultaneously posing no hindrance to your work.
There are many salons which start with very basic Kenpoly chairs which go for Kshs. 500 each – and they are successful.
The alternative is to go for specialist hair styling chairs.
Prices range from Kshs. 2000 to Kshs. 30,000 depending on the quality of material used and design.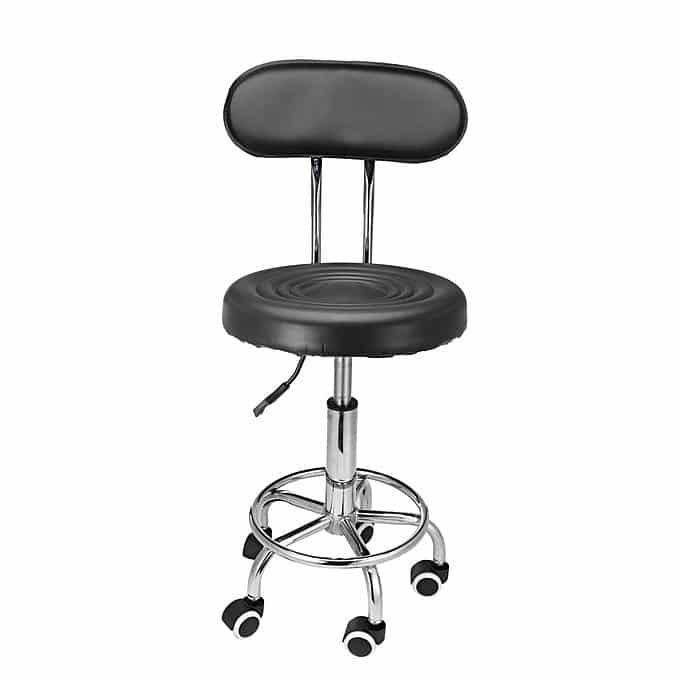 Hairstyling Station.
For a more professional look, a Hair Styling Station may be very necessary.
A hairstyling station is described as a wooden/metallic structure with a mirror, drawers, and compartments to hold different tools.
You can improvise by having mirrors, shelves, and bowls to hold equipment.
The price of a Hair Styling Station averages KShs. 20,000 but could be as low as 7,000.
Hair salon supplies – Everything you need to start a salon business in Kenya.
1. Sink seat: This equipment is usually used for hair treatment, washing as well as conditioning.
You can get it for around KShs.12,000.
There are also the locally made sink seats, which go for around KShs.8,000 to Kshs.10,000.
2. Hairdryer: This is for all hair drying activities in the salon. It is the classical trademark salon equipment.
The price of a new dryer ranges between KShs.12,000 and Kshs.30,000.
The most commonly used dryers with basic features average Kshs.15,000.
Also, second-hand dryers from individual dealers could go for as low as Kshs.7,000.
3. Blow dryer: The hair has to be straight, so enter the Blowdryer!
Prices for this range from KShs.2000 to kshs.15,000.
4. Sterilizer: Which kills germs and ranges from Kshs.5,000 to Kshs.15,000 depending on the make or model.
5. Manicure and Pedicure Sets/Mini Spas— 500 to KShs.1500.
6. Other Miscellaneous Items: Prices of the items below will range from KShs. 100 to Kshs. 1500 depending on quality and supplier:
Towels.

Shower caps.

Combs and Brushes.

Scissors and Tweezers.

Gloves and aprons.

Cosmetics/applicants.

Hair chemicals.

Shampoos.

Conditioners.

Cutex.

Facial creams.
Best Salon Equipment suppliers in Kenya.
Knowing suppliers in this kind of business is pertinent.
Therefore, the list below highlights some notable suppliers of salon equipment:
Superior Barbershop and Salon Equipment – E.A.

Nairobi Salon Equipments Sales.

House Of Braids.

Prestige Global-Link ltd.

Kenya Professional Hair Salon Equipment Dealers.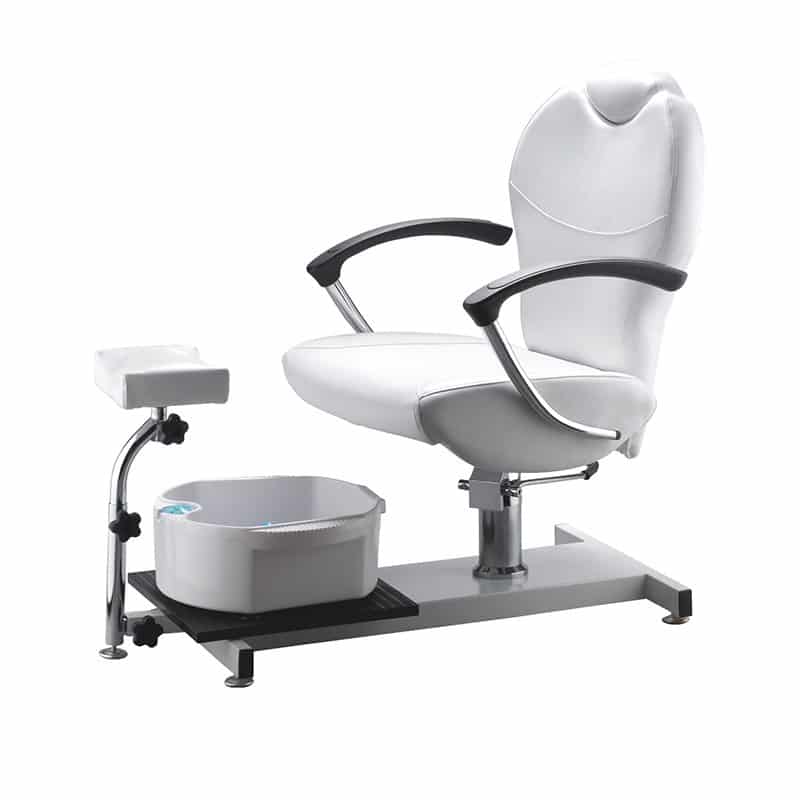 The above businesses will go a long way in providing a variety of salon items that should be able to start you off.
However, if there is no money to procure new equipment, you may also be able to find second-hand salon equipment in Kenya.
The said second-hand equipment may not be as effective and reliable as new ones but relax, they will do a great job until you get enough profit to afford new ones.
Beauty Salon Service List.
The aim of most, if not every business, is to satisfy its clients. And then to make a profit.
In maximal profit matters, it is advised that you wear the cap of innovation so as to stand out.
Services offered to go hand in hand with the various demands of customers.
These are the most sought-after services in Kenyan Salons. Make sure to include them in your service list.
1. Hair Services:
Cuts.

Relaxers.

Curling and weaving.

Shampoo.

Conditioning.

Perms.

Coloring.

Curling.

Reconstructing.

Weaving.

Waving.
2. Nails:
Manicures.

Pedicures.

Polish.

Sculptured nails.
3. Skincare.
Massage.

Facials.

Body Waxing, Etc.
How Do I choose a Salon Business Location?
In Kenya and everywhere around the world, location is everything when considering any type of business.
And your best location will to a large extent depend on the amount of capital you have.
You could locate your business inside or near a mall if you can afford the rent and have a strategy to help your business make profits.
Or you could just get a space in some building where there is quite some traffic and save on unnecessary costs.
Before settling down to a location, a community survey is necessary. Get demographics facts.
For example, lots of profits are accrued when salons are situated close to institutions like universities.
Does a Salon Business Have Competition?
Yes, salon businesses face just as much competition as any other profitable business in Kenya.
But the best marketing, good customer service, and quality work can help you acquire new customers as well as help in the retention of existing clients.
Conclusion.
     The above guide should help anybody start up a Salon business in Kenya—even including Wanjiku.
Tagged With : business plan salon • how to grow salon business • how to start salon business • salon business cards • salon business for sale • salon business for sale near me • salon business management courses • salon business plan • salon business plan sample pdf • salon business space for rent • salon on wheels business plan • Starting a Salon business in Kenya • waxing salon business plan