https://www.youtube.com/watch?v=_QTt75cl9IE
When starting to work online (as a work at home mum or dad), there are two things which you need to get right! One – is; if the job you are about to commit to – pays promptly and handsomely (which of course most online jobs do). And – two, if there are consistent opportunities in the niche.
Because let's face it!
---
No one wants to work for 2 hours — earn $60 and not get other hustles to follow — for weeks, months or years afterwards?
Except-of-course-if they only needed the $60!
Which I doubt is your case.
Because, otherwise you would have searched for online jobs that pay one time.
Rather, you searched for legit online jobs that pay.
And so, you are reading because you need a legit work at home job with consistent workflow and lucrative earnings.
An online job which can help you pay your bills. Feed your family. Help pay your children' school fees (at least by Kenyan Standard). And still be there as a setback (part time job) for when you get a full time employment again.
I have done the hard bit. Researched and put together a list of 9 work at home jobs that offer consistent gigs and pay extremely well.
9 Work at Home Jobs With Consistent Gigs & Lucrative Pay
1. Freelance Writing 
By all means, online jobs for freelance writing are the easiest to find hustles on the internet.
This is because content is needed everywhere. By everyone.  But there aren't enough people to create the content.
This coupled with the fact that no prior investment is needed to start earning makes us (me and you) a very important resource in the writing industry.
It doesn't matter that you are a beginner because writing gigs are available for everyone. And only how you handle your first client and the quality of your content will attract another.
If you don't mind earning $2.5 for 500 words for starters then you should already create an account with Freelancer. You will need to write 4 pieces to make Ksh. 1,000 per day.
The alternative to Freelancer.com is iWriter. However, you will need to take some English grammar test prior to your first gig. Most of the lowest paying writing jobs in iWriter pay $4 per 600 words post. This is better because you can easily make Ksh. 1,600 per day by just 4 pieces.
If you don't get accepted in iWriter then you should try up-work. The downside is, they don't take in new writers frequently. But when you are accepted, you can earn as much as Ksh. 10,000 per post.
The best of them all however is Fiver. Here you just write your articles, essays or other genres which you are perfect on. Upload to you account. Name your price. And wait for a buyer to come knocking.
If your content is great, you can attract so many buyers and make so much money.
But I bet the best way to make so much money with writing is to become a travel freelance writer. I make $200 per neighborhood guide that I post with Arrivedo.
Blogging. 
Not to mention that you can also freelance on your own blog. On your terms. Write what you want. And earn the much that you target.
To start your own blog and lean how to make money blogging; find some spare time to read this post.
Bottom line
These plus many other websites for writing offer the best online opportunities to earn cash rewards. It's needless to repeat that the need for quality content never end. And so many professionals, companies, blogs and publishers are willing to sell a kidney to post your voice.
2. Online Jobs For Software Developers 
While these jobs require prior training on software development, they are some of the very best that the internet has to offer in this millennium.
It helps that they can be done remotely for the best hourly payment too.
A beginning software developer on freelance sites can earn as $1,500 for the most basic projects like: – developing modern ERP's; fixing script. analyzing projects, coding, building apps…
Like online writing jobs, software development jobs are found in plenty with some of the most legit remote employers being google and WordPress.
You can however search for other high rating employers hiring remotely on indeed and glassdoor 
For developers with little to no experience, try Freelancer. There least paying software development projects are range between $25 and $40.
But make sure to work with Freelancer guidelines to avoid being conned. Don't accept anything off the books.
3. Bookkeeping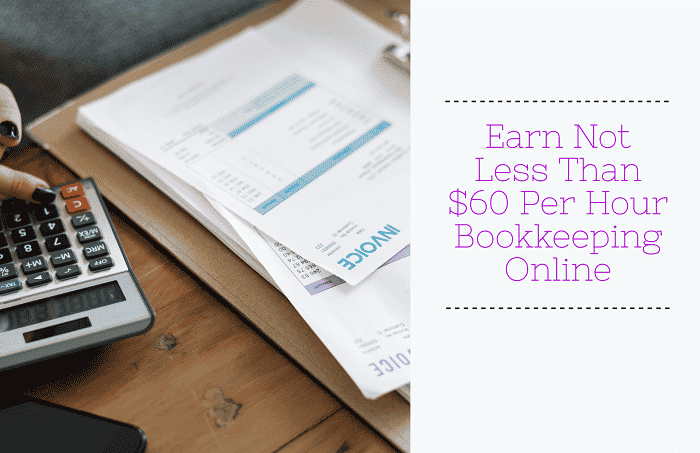 If you have an experience with quick-books and are confident that you can do the best job with online bookkeeping jobs then why not hop into upwork, indeed, indeed.com or even AIPB to get clients and start earning?
While upwork still stands out as the best for bookkeeping clients and professionals who need work at home jobs; if you are not lucky to get accepted into the platform then you can instead try registering with: – people per hours, upwardnet, entertainment careers or even flexijobs.com.
Each of the platforms offer greater opportunities with consistent work and lucrative pay.
It's needless to say that you will however be bidding against seasoned bookkeepers with greater reviews. If you want to start making money with bookkeeping skills then the time to start sourcing clients could be now.
4. Graphics Design Jobs
Online jobs for graphics design are another bunch of work at home jobs that pay so well.
For a  simple task like logo design you will earn as much as $50 (that's what I paid the logo designer who came up with this blog's logo).
Averagely you can earn up to $50,000 per year just doing what you know and what you love.
Other projects that graphics designers can also do include: – brand transformation, building images and illustrating advertisements.
Interestingly AirBnB is one of the best paying employers for graphics design jobs done remotely.
But we can't all work at AirBnB, can we? But we can all bid for work at home jobs in graphics design on Upwork, Freelancer, Guru or Fiver.
And don't forget that you as much need communication skills, typography skills, Adobe Creative Skills and coding skills as you need branding and presentation skills for these remotely done jobs.
5. Affiliate Marketing Programs 
There are so many work at home jobs —  for both experienced and inexperienced marketers.
Unlike all the other work at home jobs that we have discussed so far; with an exception of online writing gigs, affiliate marketing does not need any exceptional knowledge to earn a buck. And it does not need any investment capital to start.
So what exactly is affiliate marketing?
Simply put, to be an affiliate marketer is to promote other people (or companies') products in order to earn a commission form successful sale's.
One of the best marketers that we all know of is Neil Patel of Neilpatel.com. Isn't he a pro?
In one of his articles he shares making at least $381,772 a month. All from affiliate marketing.
If you want to promote affiliate products in Kenya then try: –
Kilimall affiliate – eCommerce products 
Jumia affiliate – eCommerce products
Olymp Trade Affiliate – Forex and Options Services
TrueHost Kenya affiliate – Hosting Services 
Travelstart Affiliate
Vitu Zote Affiliate
Top Serve Affiliate
The list is endless. Just search what you want an affiliate program for (+) the word affiliate. Example "IQ Option + Affiliate".
You can never run out of individuals or companies seeking affiliate marketers.
6. Become a Football Tipster 
If you have the best skills in sports analysis and prediction then you should already be a tipster.
Really, what's holding you back?
All you need is a simple website which of course you can create for as little as Ksh, 1,599. Includes domain and hosting for one year.
So far the number of viable tipsters in Kenya is dismal vis a vis the number of gamers seeking Professional Football TIPS.
This creates greater chances for your business to thrive in Kenya. Plus, if you can give people reliable football tips that win, you will make good money too.
And there is an almost 100% chance that these companies: – Betin, Sportpesa, Betika, Shabiki, Betpower and the rest – are here to stay.
7. Create an Ecommerce Website
Did you know that Joon Online Mall (this website) is partly an eCommerce website as it is a blog? However, we do not stock products, what you see on our Kiosk page are merely affiliate products which we promote.
And that page is a major source of our revenue.
If you think that you are also cut for online businesses then you could instead start your own simple eCommerce blog. Work on it. And earn.
I can help you create one if you want me to. The cost of website domain and hosting is only Ksh. 1,599 for the whole year – if you host with Truehost Kenya.
You will pay me Ksh. 10,000 for developing your website. But consider it an investment that will come back to you in weeks.
Selling eCommerce products – weather affiliate or your own, is a great way to earn passive income (if you are employed). And to earn real income if you are doing it as a side hustle. And I need not mention that people will buy a product which they want . No matter the price. And guaranteed it offers value.
 8. Take Online Jobs For Data Entry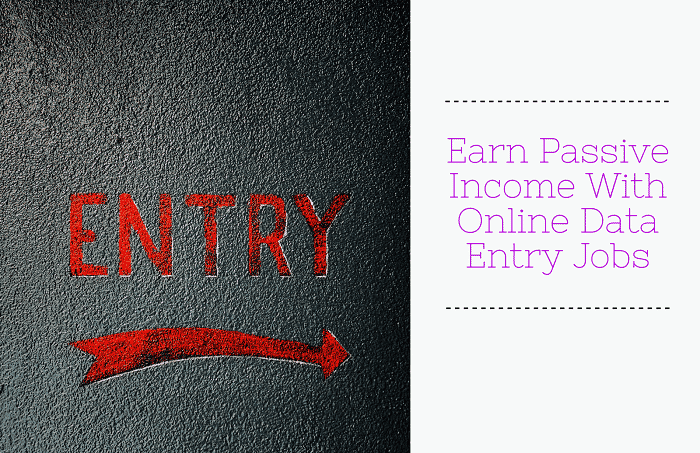 It's just not possible to discuss work at home jobs without mentioning online jobs for data entry.
Not only are they easy to do, require no experience and pay fairly well; there are always there in plenty.
There isn't any day that you will log in to your upwork account, freelancer account or fiver and not find gigs related to data entry.
Most of these jobs are done remotely with limited access to the employer's data infrastructure. However, you should also be cautious as data entry jobs have some of the most notorious scammers on the internet.
If you are taking work at home jobs for data entry – on freelancer; make sure that the employer releases a milestone for that task.
It helps if you only take tasks from high rating employers.
Canadian and US Citizens can register on Accutran Global for legit data entry jobs
US Citizens can also get data entry jobs from working solutions, scribie, iDictate, Dataplus and Capital Typing.
9. Online Jobs For Video Editing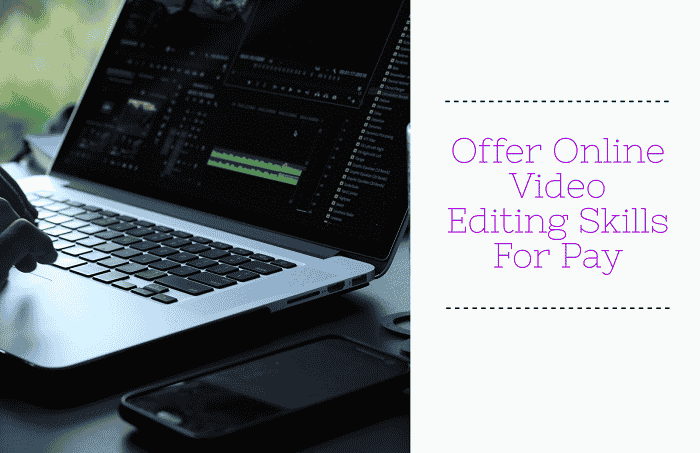 All you need to take work at home jobs on video editing is an eye of details: – a mixture of practical and creative skills; some IT skills, a great sense of patience and visual awareness.
With these skills you can never go wrong editing videos for money.
Don't forget that as part of your job you will be inserting graphics and/music on videos. You will add intros and outros on videos and sometimes even cut off some parts of the video which are not suitable.
To perform these tasks you don't need a creative mind more than you need Adobe Premier Pro skills. You need them both.
Conclusion 
Most of the work at home jobs listed on this post are professional jobs. Which means, they'll be easy to do for people who've already acquired the skills.
If you'd however like to earn money online without the needed skills, take a short online course for the job.
Example, you can take an online course  for bookkeeping to stand out for the job. Or watch video tutorials for online video editing jobs before making a bid.
Whatever you decide though, take a gig which you are passionate about. You will earn form it longer.
More Ways to Make Money Online 
Tagged With : Online Jobs for Blogging Kenya • Online Jobs for Data entry in Kenya • Online Jobs for data entry Kenya • Online Jobs for grapics design Kenya • Online Jobs for software development Kenya • Online Jobs for video editing Kenya • Online jobs for writing Kenya