Can I tell you one thing about trading strategies?
They need continuous improvement. Market conditions are not rigid but fluctuate now and then. That calls for flexibility and adaptability on the part of the trader to keep abreast of market changes.
Having said that, I know you would very much love to know what works for traders in 2020!! How about we use this post to discuss the top 5 Best Trading Strategies of trading in 2020?
---
Here's a sneak peek of what to expect on this read.
Scalping

Day Trading.

Swing Trading and Position Trading.

Directional Bias Trading.

News Trading.
Let us now dig deep into the details of each strategy.
1. Scalping.
This is a trading technique that involves entering several short positions using lower time frame charts usually seconds to several minutes. Scalping involves reacting within a very short time.
Traders analyze charts quickly then place trades almost immediately.
As a trader in Olymp Trade, you can wait for another opportunity or even proceed to another asset, do another quick analysis and place a trade.
To some people, this quick analysis and fast reaction to the market may be difficult to cope with. This makes the strategy less suitable for patient traders.
Also, scalping may not be suitable where large spreads and slippage are an issue. You need a tight spread and a zero-order slippage to be able to place those small several trades.
Large spreads increase costs for placing each trade and given that scalpers place so many trades, such may be unfavorable.
This is how Slippage will work to the detriment of a scalper. While they rely on a small market move to profit, their order is executed way higher than the entry point they intended in their buy orders or way lower than their planned entry point in their sell orders.
So what?
Be the trader that loves analyzing data fast and trading the lower time frames. Look for times and assets with minimal spreads and let your slippage setting be at zero. Then Scalping will be your thing for 2020!
2. Day Trading.
Day trading is a trading technique that involves holding trades until the end of the day when all the open positions are closed. This secures the trades from overnight adverse effects and price moves which may work against any open trades.
The overnight gapping which triggers price moves opposite the open trades is a perfect example of the harm that can occur to such trades.
Day trading can be done on chart time frames of 30 minutes to 2 hours. A 30 minute, 1 hour, or 2 hour candlestick time frame has already eliminated much market noise which is present on lower time frames, making analysis very much easier.
Many plans of day trading do exist, some based on technical analysis while others combine price action and technical indicators, while still, others rely purely on price action.
One such plan of day trading is the breakout strategy.
It involves determining a certain limit within which the price is bound to move, then if it breaks such levels, the price is bound to continue in the direction of the breakout.
There are as many day trading strategies as there are traders. Find out, try and prove it, apply it in your day trading, and close all your trades before the day ends.
3. Swing Trading and Position Trading.
Swing trading is a trading technique that aims at holding positions for several days to profit from relatively small price moves or swings.
Position trading, however, is a long term trend following technique that aims at holding positions for weeks or even months to profit from huge price moves.
Swing traders make use of chart time frames of 30 minutes to 1 hour as position traders use day charts to make trading decisions.
The two trading techniques use momentum indicators to spot overbought and oversold conditions to enter the markets. Support and Resistance levels are also a major concern to swing and position traders.
A combination of technical and fundamental analysis forms the basis for swing and position trading. The difference between these two and day trading is that whereas these two leave trades to run overnight, day trading doesn't.
Use your analysis to determine whether to buy or sell, execute your trade, and leave it running for several days (swing) to weeks or even months (position).
4. Directional Bias Trading.
Directional bias trading is a trading technique that involves identifying a primary trend and then confirming such a trend direction using various analytical tools.
If the direction of the trend is confirmed successfully, you then have established a directional bias. You can, therefore, place trades in that direction without having to react emotionally to the market.
An upward directional bias is identified by a price action that posts higher highs and lows. It is confirmed by upward moving average crossovers, a rise in the value of momentum indicators and the price trending above certain moving averages. A buy position is in order here.
A downward directional bias is identified by a price action which posts lower highs and lows. It is confirmed by downward-moving average crossovers, a fall in the value of momentum indicators and the price trending below certain moving averages. It is to enter a Sell position in this case.
5. News Trading.
Relevant News releases have been associated with major price moves creating much market volatility in which traders can profit big time.
You need to keep an eye on economic calendars to stay abreast of important and relevant data releases that are likely to affect the markets.
You can then determine the levels where the price seems to be supported and resisted.
The news releases may come with a break out from such levels or even maintenance of such levels. Pay keen attention to the price so that you can act fast when a change occurs so that significant trends don't leave you behind.
Remember, if you enter late, you might end up trapped in a losing trade.
Do you have some good appetite for risk and have got a huge capital in your account to risk as well, then news trading is your thing!! Try it in 2020!
Wrapping up – Best Trading Strategies for 2020.
These best Trading Strategies of 2020 work! Try them out today to turn your account around.
Visit Website.
Features
What\'s this?
Rating
REGISTER
1

Deposit $10
Trade with $1
No withdrawal limit
FREE demo account
Get $10,000 for FREE to DEMO trade
2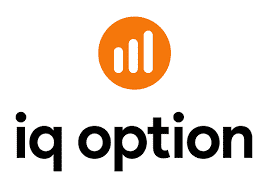 Available on all devices
Demo Account Available
Trading Signals Available
Get FREE $10,000 in Your Demo Account.
* Mpesa, Online Naira, Airtel Money, Skrill, and Neteller accepted.