Wondering how to earn money online with Google?
In this article, I will show you at least 7 ways you can leverage Google as a service to enrich your bank account.
And by 'as a service' I mean Google search engine.
---
See, this is one of the largest search engines in the world, with billions of queries every day. People trust Google to provide the answers, and there are ways you can leverage that to make money.
But first, to make it easier for you to understand the opportunities, and maybe even identify ones of your own, we need to look at how Google works.
How does Google work?
Picture this:
You want to buy a TV, and before you get out of the house, you decided to do some research. Where do you start?
Google.
Of course, you can go around all the electronics shops around you asking about the price. But what's the most convenient way to get information than to pick up your phone and look for it online?
Go to Google.com and type, 'smart tv prices in Kenya.'
Now, Google will scour through its database looking for answers. Once it does, it displays millions of them in a matter of seconds on your screen.
How did it get all that in seconds?
Well, using complex algorithms, Google 'crawls' the whole internet looking for articles (pages) that could answer your question.
How to decide whether a page can or can't answer your question is a bit complex and out of the context here.
Long story short,
Google looks at the title of pages, semantics (words associated with the query you searched), and backlinks (pointing into and out of the page), among others.
Ideally, Google uses relevance to serve answers and orders them from 1 to 10 on the first page, 11 to 20 on the 2nd page, and it continues.
Needless to say, those websites on pages one and two, contain the most relevant answers, with the first 5 results being extremely relevant.
As such, they get more clicked (click-through-rate) than those beyond number 10. Make sense?
I mean, when was the last time you searched something and never clicked on either answer 1, 2, or 3?
Well, if you don't find the answer, you are likely to modify the question, and rarely go into page two or three, and never page four and beyond.
This is huge and I want you to pay attention to is the query you typed into the search bar, and the answers you got. Because this is where the goldmine lies.
In the internet marketing as well as blogging world, that specific query is referred to as 'keyword' and the millions of answers are known as SERPs (search engine results pages).
Now, I will be using these two terms throughout the article:
Keywords to refer to search queries

SERPs to refer to answers pages
Ready for the deep dive?
How to earn money online with Google.
Search Engine Marketing (SEM).
You must have heard about social media marketing. It is a way of leveraging social media platforms to market a business, whether it is a product or a service.
Then, there is search engine marketing.
SEM is a technique used by marketers to leverage search engines to market products or services.
Here is how it works:
Google as a company is offering a service, which helps sort and present web pages in an orderly manner, right?
You may wonder, what do they get in return? You know, considering what they are doing is of no monetary value.
Well, you are about to find out how Google Inc. makes money.
Remember how Google works?
Someone types in the question. Google takes that as a keyword and brings up relevant answers which comprise websites with the most appropriate answers.
Now, due to this fact, all websites want to be included on the first page of the SERP, which is not possible, hence the work of the algorithm; sort through them and only serve the best.
But that's not all, some pay to be the first!
Yes, you can pay Google to show your website as the first answer to the question searched by the user, which is search engine marketing.
Why would you do that?
Well, if you as a website owner, sell smart TVs in Kenya, clearly, someone searching for prices is ready to buy, right?
In such a case, you can pay Google to show your website to them.
This is where it gets all tricky and techy.
While doing SEM is profitable to a business, not everyone understands how to make it work.
If you can master how search engines work, you can make money helping businesses market online.
After all that Google techie stuff above, this is the next logical step on how to earn money online with Google.
SEO stands for Search Engine Optimization.
It is the process of making sure your website appears for a specific query on search engines.
For example:
If you are reviewing books on your website, you can optimize your website to show up every time someone searches book reviews in Kenya.
How?
That is the tricky part.
See, while I explained, though thinly, how Google works, they do not actually reveal how they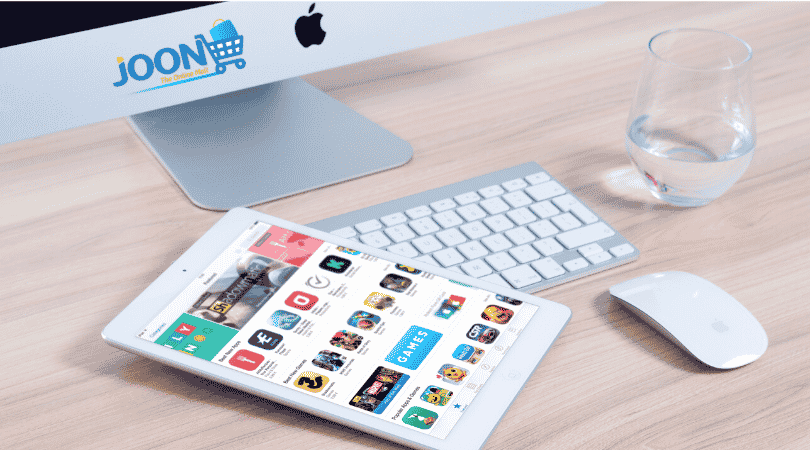 determine what website goes to where on the SERP.
This is understandable as far as keeping the integrity of the system intact is concerned.
But, there are known factors that improve the chances of a website or a page showing up on page one of the SERP.
Now, talking about these factors and making sure that your website is compliant is what is known as SEO.
For example:
Having the keyword on the title of the page, on the first 100 words, and repeated (naturally) throughout the article could increase your chances of showing up whenever that keyword is searched.
If you have mastered how to rank websites on search engines, there are thousands of business owners out there looking for your services.
All you have to do is demonstrate your understanding of the search engines. And there is no better way to do that than showing what you have done.
So:
If you are just starting out, help someone for free to rank for one keyword on Google. In return, ask for their testimonial

For seasoned SEOs, considering doing an audit on the prospect's website. Show them what is hurting their website thus preventing it from ranking and suggest possible solutions. From there, they can implement it themselves, or hire you to do it.

Consider having your own website. Rank for more keywords. This will help clients find out organically. Also, it demonstrates your knowledge of the subject.
Also Read: – 15 Easy Ways To Earn Money Online In Kenya in 2020
Another way to make money by doing SEO is by outsourcing. I mean, you don't have to do everything by yourself.
For example:
If you are getting a lot of projects, you can either hire employees or outsource some of it.
On platforms like Upwork and Fiverr, there are thousands of SEO experts looking for work at cheaper rates.
You can negotiate the rates, pay lower than what the client paid, and pocket the rest.
Here is a secret:
If you can master the basics of search engine marketing and SEO, you can be earning thousands per month, through Google AdSense.
What is Google AdSense?
It is an advertising program spearheaded by Google themselves.
On this platform, Google pays you to serve ads on your content (either articles or videos).
Here is how it works:
An entrepreneur who owns a website selling ladies' fashion decides to pay Google to display his website as #1 on SERP every time a lady searches for anything close to whatever he is selling.
Then, Google does that, but since it is receiving a lot of requests and cannot show all of them on the SERP, they decide to share the pie with content creators like you.
And that is how the AdSense program was born.
All you have to do is sign up for the program, if accepted, you will be making money from Google while you sleep.
Ways to earn money with Google AdSense
I will give you two simple ways:
Website
You need traffic on your website to make money with AdSense. There are two ways to get it, paid, and free traffic.
This is where the SEO comes in.
Pick a topic you are passionate about. Conduct thorough research on questions or keywords used by users in your industry.
Write optimized articles that show up on search engines for those specific keywords.
Doing this will help you generate free (organic) traffic.
Despite being free, it takes time and effort to get it to work.
If you lack patience, you can use paid traffic.
Here, you are leveraging social media ads and SEM to direct visitors to your website.
2. YouTube
I bet you know that Google owns YouTube, as such, you can earn money online from your videos.
First, pick a topic that is interesting and people would want to watch.
Go ahead and create a channel and start uploading videos. After that, it is time to make money online from Google
Unfortunately, recently YouTube enacted some requirements that must be adhered to before being accepted into their advertising program.
At least 1,000 subscribers

At least 4,000 watch time in your videos for the last 12 months.
Once you satisfy the requirements, you can apply for the AdSense program.
From these two examples, there is a secret to success.
And that is having the numbers.
If you want to make more money every month through the AdSense program, you need to have more visitors to your website and more views if you have a YouTube channel.
Brands who value the user experience understand the value of customer feedback. It enables them to optimize the product or service to fit the target customer's needs.
Google understands this, and that explains their Survey program.
On the google opinion rewards program, you provide your opinions on various products and get rewards which can be in form of a credit to your Google Play Store or up to $1 to your PayPal account.
To get started, first download the app, and sign up.
You will be asked to provide a few information about yourself, which will help them tailor questions. After that, you will start receiving survey questions at least once a week.
Moreover, the survey questions range from typical reviews, user opinions, to ask about your satisfaction with a specific seller.
As a search engine evaluator, your work is to ensure that Google is working optimally.
To do that, you ascertain the queries and compare them with the results to make them match.
I mean, if you are already searching stuff online, why not get paid to do it, right?
To get started, join sites like Appen and Leapforce. They train search engine evaluators frequently.
Selling apps on Google Play Store
Google Play Store is the marketplace for android apps.
This is the place where you can find all kinds of mobile applications ranging from productivity, utility, and even games.
One more thing; inside the marketplace, there are two categories of apps namely; paid and free.
For the free apps, you can download and install without paying anything. For example Joon Online app. Go download it now for free.
On the flip side, paid apps charge a small download fee averaging $1 to $8.
Now, if you are a programmer and have great app ideas, you can make money with Google selling applications on the android store.
First, brainstorm app ideas.
It should be something that solves a real problem and that people would be willing to use. Once done, start coding and then upload it to the Google Play Store.
Point to note:
Do not charge a lot of money per download, else you will struggle to make money.
The secret is to make it so valuable that people can't resist.
Wrapping up
To make money with Google, you don't need to be a genius. All you need are ideas and an execution plan.