How would you like to start a small business in 2021? In today's post, we share 15 great small business ideas to start in 2021 to start making profits.
Some word of advice though, 
Not all businesses are cut for everyone and not everyone is cut for business.
Some businesses won't just work for you, some will. The ones that work are always those that you are deeply passionate about – so be sure to only choose those business ideas you are knowledgeable about and have passion for. And if you are not cut for business, you will know. People always know.
2. It's important to do your due diligence before settling for any business idea.
Find out if there is a demand for the kind of business you want to indulge in. Are people so much in need of what you are planning to offer? Great. Go ahead and set up for business.
3. Keep the business idea simple.
Else said; having a knack for business and doing your due diligence, try so hard not to overcomplicate the business idea.
It's one thing to end up with an expensive, elaborate end-product that people are so excited about and want to buy and another to end up with an expensive, elaborate end-product that no one wants to spend a penny on.
I guess what I'm trying to say is, as a beginning business person, you should try to start small and narrow your focus to what matters.
Create a simple, quality good or service.
A successful business idea should fulfill promises to customers and exceed expectations. Or so I was taught in business school.
4. Take into account, the new normal.
The new normal is, people must be able to consume products and services online.
Begging the question, what kind of business do you wish to start? Does that idea fit the new normal?
While starting a physical electronics store or a restaurant business might have been good ideas in yesteryears, you might want to hold on to investing so much money in those businesses until you see how 2021 turns out.
Instead of some more traditional businesses, think about modern businesses that can support how people live their lives in 2021.
15 Great Small Business Ideas to Start in 2021.
Dropshipping 

Graphics design 

Real estate agent.

Digital marketing 

Homecare services 

Freelance writing 

Transcription services 

App developer 

Online teaching 

Online reseller 

Consultancy 

Resume writer

Ecommerce store owner 

Videographer 

Travel planner 
1. Dropshipping 
This is a retail fulfillment method where a store doesn't keep an inventory of the products it sells.
Instead, when a store sells a product using the dropshipping model, it takes money from the client, purchases the item from a third party, and has it shipped directly to the customer.
The store's margin is the difference between what the client pays and what you pay the third-party stores.
This small business idea is ideal for 2021 because; it requires less capital to start, it's easy to get started considering you don't have to deal with physical products, dropshipping has low overheads, there is flexibility on where to set up, you can sell a wide range of products, it's easier to scale among other benefits.
2. Graphics design 
Graphic design is a craft where professionals create visual content to communicate messages.
It is a way of communicating certain ideas or messages in a visual way. These visuals can be as simple as a business logo, or as complex as page layouts on a website.
Speaking of, graphics designers can either work on: – 
Website design – involves creating engaging and intuitive web pages for users.
This includes the overall layout, color scheme, and navigation.
User experience (UX) design is focused on ensuring a website or application is easy and satisfying to use.
These designers emphasize value, usability, adoptability, and desirability.
Motion graphics design—or animation—brings visual elements to life through special effects, TV shows, video games, and movies.
With thousands of corporations, small businesses, and proprietors already in dire need of this service, it's safe to say that graphics design is still viable a business for 2021.
3. Real estate agent.
A real estate agent is a licensed professional who arranges real estate transactions, putting buyers and sellers together and acting as their representative in negotiations.
As a real estate agent, you will be compensated completely by a commission. Often, the percentage of the property's purchase price.
Meaning, your income will depend entirely on your ability to close a deal.
Though not a common culture in African real estate industries, it is almost certain that you will need to work with a real estate broker if you choose to start this kind of business elsewhere in the world.
Do you want to become a certified real estate agent in Kenya? Visit Estate Agents Registration Board (EARB). A regulatory body for estate agency practice in Kenya for more information.
4. Digital marketing.
Digital marketing is the use of the Internet, mobile devices, social media, search engines, and other channels to reach consumers. 
According to the digital marketing institute, the average salary for a freelance digital marketer in the US is $66,206 a year.
A digital marketing manager working out of the UK can expect an average salary of about £40,000, and a savvy freelance can expect about the same.
If you ask me, $66,206 is a lot of money for a small business to make in a year. Especially if you have no employees to pay or even an office space to pay for.
5. Homecare services. 
Home care services are professional support services that allow a person to live safely in their home.
Services such as in-home care services can help someone who is aging and needs assistance to live independently.
In-home care services can also be contracted by/for someone managing chronic health issues or for/by someone who is recovering from a medical setback, or has special needs or a disability.
All said, this is a small business that needs a passion for humanity.
And unlike other medical and health services, you don't need a background in health to start this kind of business. All you need is you and the drive to begin, grow, and achieve.
6. Freelance writing. 
A freelance writer is a writer who works on a self-employed basis.
They can work for just one blog, content milling site or, more often, they write for several different publications at a time.
The more diverse a writer can be, the more likely they are to be published and paid for their work.
Whether you want to write blogs, e-Books, web content, or press releases, millions of companies will pay for your services.
The best part about starting a freelance writing business is, as long as you have a laptop and an internet connection, you are good to go.
Freelance writing is another great business that you can start and operate from any part of the world and not incur any startup cost.
7. Transcription services. 
A transcription service is a business service that converts speech (either live or recorded) into a written or electronic text document. 
Most transcription services are often provided for business, legal, or medical purposes. And there are lots of them outside there willing to pay for someone to do the heavy lifting.
The best thing about the transcription business idea is, you can start without any upfront investment and you can also take a couple of assignments alongside your day job.
For Medical transcriptionists gigs, you will be paid between 6 and 14 cents per line and you will have up to 24 hours to hand in your work.
If you ask me, this is one of those easy-to-start businesses and if you really want to own your business in 2021 then this might be it.
8. App developer.
An app developer is a computer software engineer whose primary responsibilities include creating, testing, and programming apps for computers, mobile phones, and tablets.
These developers typically work in teams and think of ideas and concepts either for the general public or for a specific customer need.
Unlike all the other small businesses that we have discussed in this post, it takes a skilled person to start this kind of business. More so if you are going to become part of the development team.
An upside to it though, you and your team can easily work from any part of the world keeping in touch over cloud-based video conferencing services like zoom.
9. Online teaching. 
Online teaching is the process of educating others via the internet.
For this small business idea for 2021, various methods can be used including – one-on-one video calls, group video calls, and webinars.
Consider teaching English as a foreign language online to students overseas if you don't have diverse knowledge about other topics.
If you need certification to teach English as a foreign language, consider working with JimmyESL.
10. Online reseller.
An online reseller is a company/small business that purchases services or goods for resale rather than consumption.
As an online reseller, you will buy goods for resale and make a profit on marked-up price. 
To succeed in this kind of business though you will need to seek and find on-demand goods and services to invest your money in. Lest you invest your startup capital on what's not in demand and you lose money.
Like in traditional businesses, you will need to do your due diligence on this one if you are to ever come out successful.
11. Consultancy.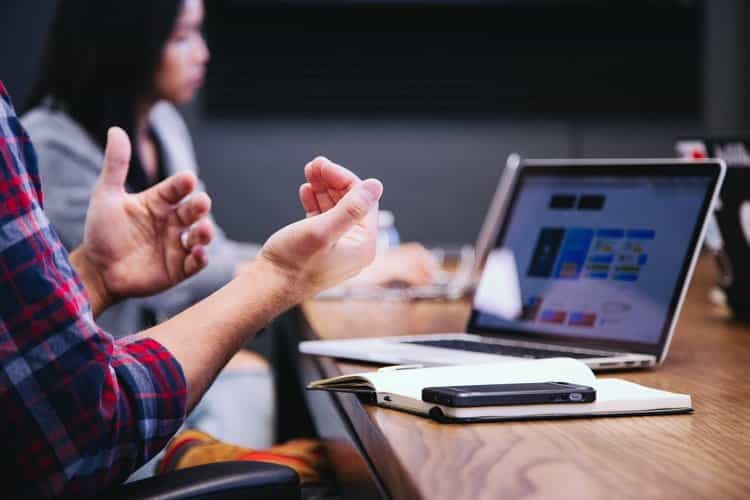 This is a professional practice that gives expert advice within a particular field.
If you want to go into the consulting business, make sure you have extensive knowledge and passion on the topic you want to major in.
The best part, you can start a consultancy business with minimum capital and get to grow over time.
What did you study in the university? Start your consultancy business around that.
12. Resume writer
Speaking from a pool of experience, creating a resume, cover letter, or even a portfolio for a new job can be tough and time-consuming.
And even after you have wasted good time doing it, you are never sure if your CV is professional enough to guarantee job interviews.
That's where professional CV writers come in.
You can start a small online business that does customized resumes, carefully edited cover letters, and beautifully-crafted portfolios to make money in 2021.
If you are good at what you do, you can bank on building your business on referrals as successful candidates will almost certainly refer their friends.
13.
eCommerce store owner.
If you have a physical business that sells curated stuff – ornaments, drawings, artifacts, or whatever, why don't you consider starting your own eCommerce business?
You can either start your business with eCommerce site builders or build your website from scratch.
Whichever the case, an eCommerce store is a great small business to start in 2021. Considering, there are still uncertainties about Covid19.
14. Videographer
Unlike all the other small businesses on this list, you will need upfront investment to start a small business in videography.
Now, the cost of these types of equipment may be over the bar, but then again, that's what makes a small business in video production more valuable and better priced.
If you can afford the cost of startup, go on and start your videography career, you won't regret it.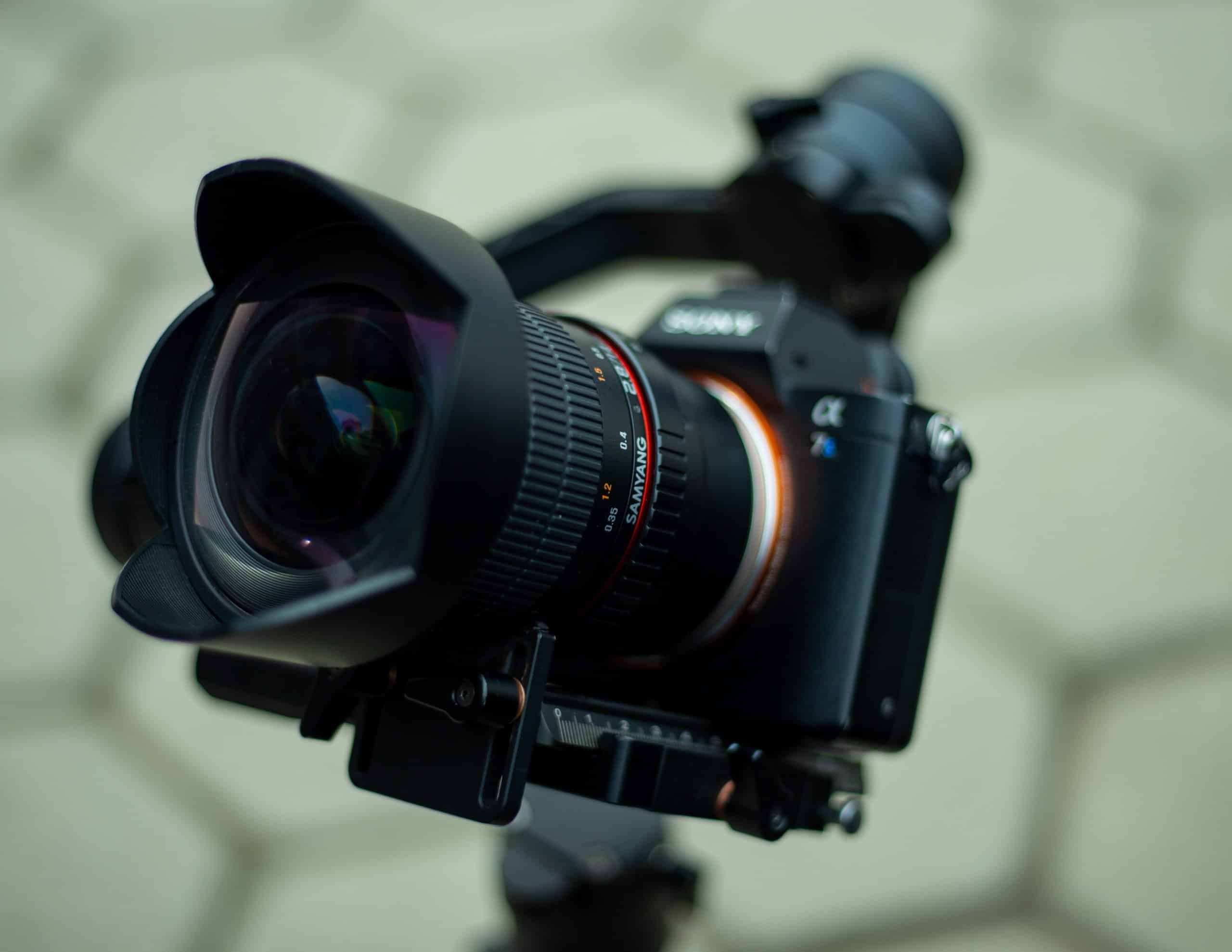 15. Travel planner 
To become a travel planner is to see the world with a third eye.
Wait, did I just come up with that?
If you are good at planning and can easily put together beautiful vacations together with ideal locations, and good restaurants, consider starting up your business in the travel industry.
Interestingly, you can also become a travel planner online and just incur the costs of a website and advertising.
What to look for while starting a new business in 2021.
Look for small business ideas that you can do online.
Look for small business ideas you can start from home.
How to start a small business in 2021.
Find your small business idea
Start small and be open to growth.
Decide on a good software for your business.
Create a business plan
Register your business
Create a bank account for your business
Test if your business works well from home.
Go physical
Make money.
a. Identify your small business idea. 
There are thousands of small business ideas online. Some, cheap and easy to start, others expensive but highly profitable.
You just need to identify what you can do, have knowledge for, and highly passionate about.
After you have identified your preferred business idea, move t the next step.
b. Start small and be open to growth.
If it is possible, start your small business as a side hustle. Of course, keeping your full-time job and working on your business part-time.
Going this route allows you to test and backtest your idea.
It gives you enough time to understand if your business idea is viable.
If it ain't viable, this is the time to bounce off. If it is viable be flexible enough to offer it more time and resources for growth.
c. Decide on a good software for your business.
Has your business grown past a side hustle status?
It's now time to make it more efficient for faster growth.
This is when you start sourcing softwares to help with important tasks such as – analytics, project management, accounting, bookkeeping, email marketing, and other basic day-to-day tasks.
Going for these softwares ensures your business is ready for growth.
d. Create a business plan
You don't want to shift your business from being a side hustle to a fully operational business without a business plan.
Once you have proven your business idea and found out if it's viable, it is now time to draw up your business plan.
If you are new to this, your business plan should include the following: –
An executive summary
Business model.
Market condition.
Products and services.
Operations and management.
Marketing and sales strategy.
Financial plan.
Appendix.
e. Register your business 
In 2021 you don't want to do business without making it legal.
Once you have decided to do business in whichever country you are in, go ahead and register it.
In Kenya, you can register any business structure you want on ecitizen.go.ke.
f. Create a bank account for your business.
Once you have registered your business on eCitizen, download your business certificate and use it to open a bank account.
The bank may also need a PIN certificate.
If you recently just registered your business, chances are that the registrar of companies also automatically registered your business for a PIN certificate.
Login to the KRA portal to download your company's KRA pin.
Why is it important to create a business account?
Keeping your personal and business finances separate makes bookkeeping and tax preparation easier.
Having a business bank account also helps separate your personal from your business finances thus shows you your business's cash flow and financial health.
g. Test if your business works well from home. 
Find out if your business works well from home.
Is it an online-based business? Well, that could work.
Is it a hardware business? You will need to find a bigger place for the stock.
h. Go physical 
If you started as a home-based business and your business has scaled, it may now be time to go physical.
Find a nice location for your business.
i. Make money. 
If you have done everything checking our list of how to start a small business in 2021, now it is time to make money.
Be your own boss.