Looking for a guide on how to start a business in Kenya?
You are in the right place.
In today's article, I will show you the most straightforward way to start and run a successful business in Kenya.
---
That includes everything needed for startups – from picking and registering a business name, and the licenses you need to secure.
Exact steps to take to start a business in Kenya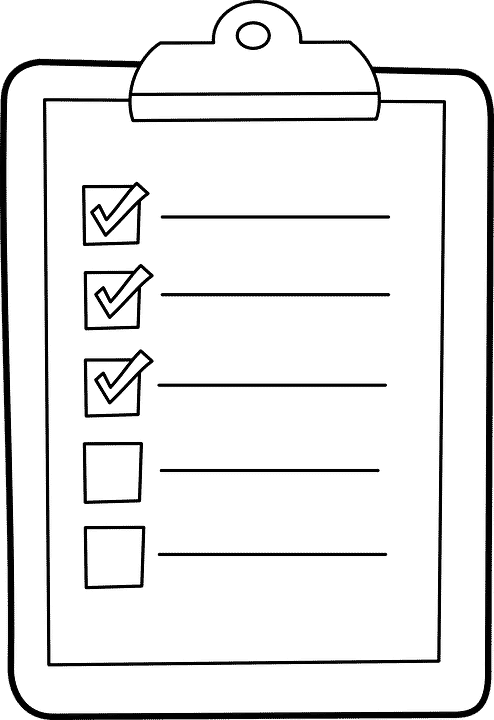 So you have that business idea and itching to start cashing in on it?
Not so fast.
Did you know that 90% of businesses fail in under 5 years of existence?
Why?
More about that in a minute.
Really quick, if you do not have a business idea yet, here are some of the untapped businesses you can start in Kenya.
Step #1 – Conduct market research
If there is something that kills businesses is the lack of market.
See, some people just wake up one morning and say they to start a business in Kenya.
And when that happens, you can give them less than 6 months, they will be back to dreaming.
Why?
Starting a business is a process.
And if you make the mistake of skipping even a single step, you are dead in the water.
Question is;
Is there a surefire way to almost guarantee the success of your business in Kenya?
The answer is yes; there is a way.
If you want an easier time growing a venture, you first need to understand who your target market is and what they want.
The best way to do that is by conducting market research.
Essentially, market research helps you understand if your idea can yield a successful business in Kenya.
As mentioned, you get to understand who your buyers are and what they want.
This way, you are removing guesswork when the time comes to create a product.
Why?
Since you already know who your buyer is and what they want, all you have to do is create exactly that and watch as your bank grows.
Ideally, sound market research should answer some of the following questions;
Who is your target market? Age, gender, and location.
What are they struggling with? Use answers here to brainstorm potential product
Income and occupation. Do they have the purchasing power? Ignore this one at your own peril. The last thing you want is to pour your soul into a product only to sell none
Once you have learned everything you can about the target market, move to the next step.
Step #2 – Write your business plan
When you start a business in Kenya, you always have a goal, right?
For example;
You can start a blog and set a goal to make KES 50K per month in the next 7 months.
To have a shot at making this a reality, you need a plan.
You need a roadmap you will follow to get to the 50K per month mark.
That is where a business plan comes into place.
According to Investopedia, a business plan is a "…written document that describes in detail how a business—usually a startup—defines its objectives and how it is to go about achieving its goals."
From this, you learn that you first need an objective.
And then plot a way to achieve it.
Ideally, a business plan helps you achieve three things;
Helps you create a water-tight strategy aimed at igniting growth
Help estimate future financial needs. Since you know what you are supposed to do, you can easily make estimates on how much it is going to cost you
Finally, helps attract investors and lenders.
Without a plan, you are driving blind, which is fatal especially when resources are on the line, which includes your time.
Here are some pointers on how to write a powerful business plan;
Keep it short and concise. Long documents are boring, especially if someone else is going to read them.
Know your audience. If you are crafting a business plan for investors, use a language they will understand. Avoid using jargon that will turn off your audience.
Understand your goals and objectives. This way, you can draft a plan aimed at achieving them.
You don't need a business degree to write a business plan. Do not be intimidated. It is your idea, leverage that and write an effective business plan.
With the plan in your hands, time to get the capital.
Step #3 – Fund your business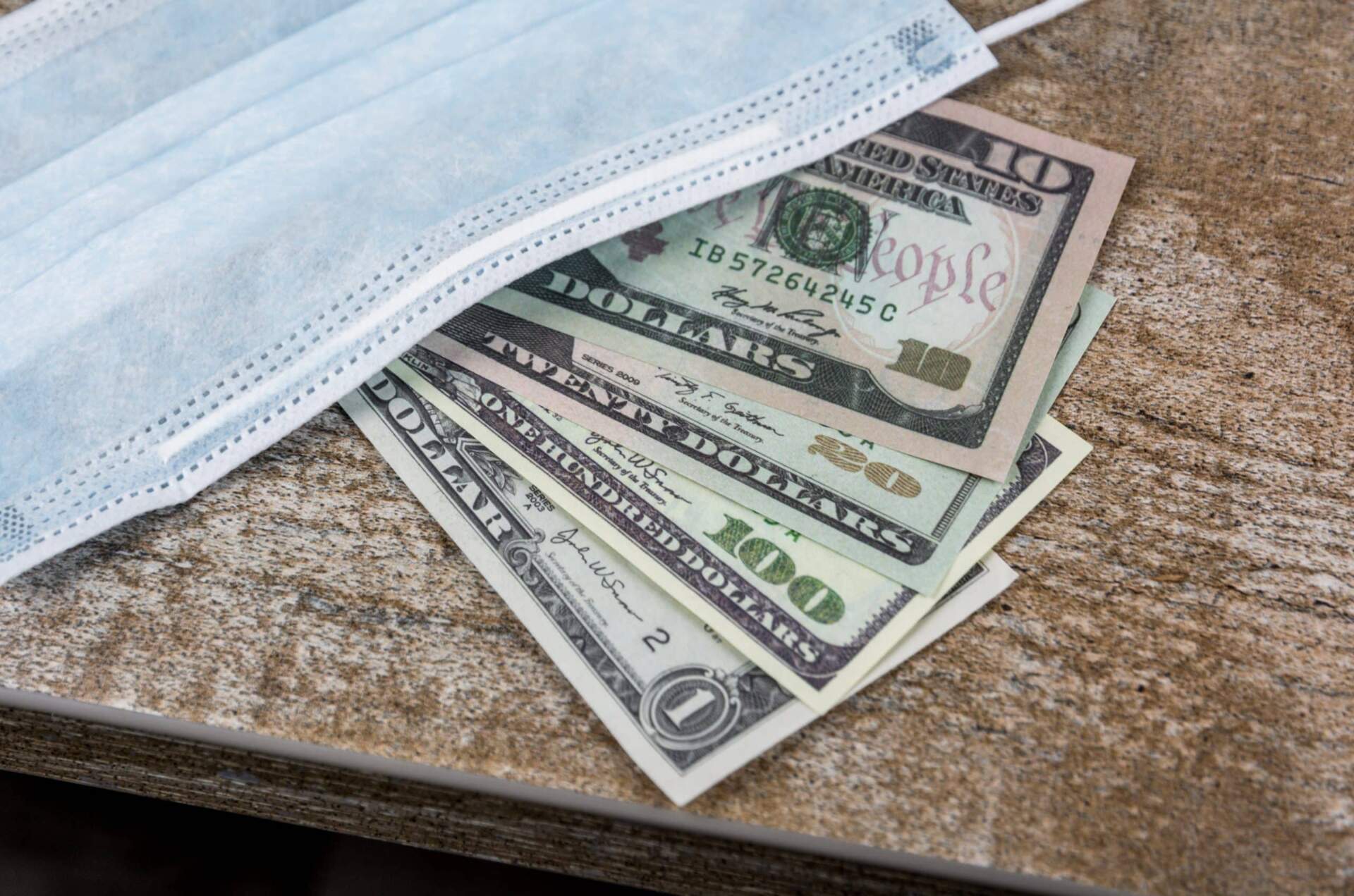 While some businesses in Kenya do not require any capital to start, you need some funds to keep going.
For example;
You can always use free tools to start blogging in Kenya.
But if you are serious about turning it into a profitable business, you must be willing to part some money to get the best services.
That includes things like buying a brandable domain name and securing a reliable web hosting account.
The same applies to any other business, money oils its moving parts, thus making it roll smoothly.
Now, with the help of a business plan, you can confidently estimate the amount of money needed to start.
Do you have that amount?
If yes, go ahead and get the stone rolling.
Otherwise, it is time to go hunting for funds.
Here are some of your options;
Invite investors. This involves looking for VCs or angel investors
Approach your local bank, show them what you've got cooking (show them your business plan). What they all care about is the ROI, so make that apparent.
Friends and family. You can approach some of your close friends to loan you money. The good thing with this method is that they aren't always strict like the previous two.
Actually, the challenge is not sourcing funds.
The real problem is managing it.
Here is the thing;
Most businesses fail because they run out of finances fast, thanks to poor purchasing decisions and mismanagement of funds.
To create a successful business in Kenya, you need to learn when to buy and when to pass.
For example;
Consider leasing some equipment instead of buying them.
Step #4 – Pick your business location
This goes to brick and mortar businesses.
If you will need a physical location to open your business, you have to be wise about it.
Here are some tips to pick a prime business location in Kenya;
It should be within your budget
Find a safe location
Consider moving closer to market (where demand is)
Consider your brand. The last thing you want is to erect a high-end restaurant in a rural setting.
You need a place that makes it easier to conduct business.
Step #5 – Decide on a business structure
A business structure is nothing but the legal structure of an organization that is recognized in a given county, state, or country.
In Kenya, here are the recognized business structures you can start;
Registered Companies (private and public)
Branch office of a foreign-registered company
Partnership
Limited Liability Partnership
Sole proprietorships
Societies
We will explore how to register each in step #7 of how to start a business in Kenya.
And now you are wondering, which should I choose?
The business structure you pick depends on your goals.
For example;
If you plan to go public someday, you can go with a registered company.
Often, people opt for sole proprietorships and then later on transition into other structures as they grow.
Step #6 – Pick your business name
A business name makes up your brand.
As such, you need to be intentional about the whole process of naming your business in Kenya.
Chances are, you already have a couple of business names stashed somewhere.
In that case, your next step is business name registration in Kenya.
How to register a business name in Kenya fast
First, you need to search the business name to ascertain its availability.
Thing is, business names, just like domain names, must be unique.
This means that no two businesses should use the same name, which explains why you need a business name search in Kenya.
Now, both business name search and registration happens on the eCitizen portal.
Go to the eCitizen portal and click on the "Office of The Attorney General and Department of Justice"
Tap on "Make Application" and then on the "Name Search- Company/ Business." Go through the instructions provided before applying.
Click on the "Apply Now" button and then pick the business entity (structure)
Provide your proposed business name (the name you want to search) and then give a short description of your business.
Submit your application and pay KES 150 to complete the business name search process.
The search should take at least one working day.
Once you have the name, go ahead with the registration.
Requirements;
Conduct a name search through the Registrar of Companies. Wait for approval.
Describe the nature of your business.
Full identities of all the proprietors
Postal address for the proposed business name
The physical address of the proposed entity. This includes plot number, town, and the county.
Copies of the national IDs or Passports of all partners or proprietors
Passport photos of the partners and copies of their KRA PIN Certificate
Payment of Ksh. 850 for company registration (Ksh. 800 for registration and Ksh. 50 as convenience fee)
To start the registration;
Log into your eCitizen portal account
Submit your business name (the one you searched above)
Make payments for the application through MPESA
Wait for 1-2 working days to know whether your business name registration was successful.
Step #7 – Register your business
This is where things get real.
If you hate being on the wrong side of the government, operate legally.
Now, depending on the business entity you picked in step #5, there are some steps you need to follow to get recognized by the government.
As promised, let us look at each of the business entities recognized by the Kenyan government.
How to register a company in Kenya
Again, a registered company can either be private or public.
What's the difference between a private and a public company?
Well, public companies in Kenya invites the general public to participate in their stock trading.
On the flip side, a private company only deals with a selected few, thus locked away from the public.
Additionally, while public companies declare their financial reports publicly, private companies don't.
With that said, here are some things you need to register a company in Kenya.
Reserve a company name (minimum of three names) and get it approved Registrar of Companies (follow the steps shown above)
Prepare the Memorandum of Association and Articles of Association.
Provide duly-filled forms including Statement of Nominal Capital, Particulars of Directors and Shareholders, Situation of Registered Office and Certificate of a lawyer involved in the formation of the Company,
Provide a stamped Memorandum of Association and Articles of Association along with the Statement of Nominal Capital at the Lands Office. Also, provide the payment of stamp duty on Nominal Capital.
Ensure you file all the forms together with one stamped copy of the Memorandum of Association and Articles of Association with the Registrar of Companies.
Once you submit these documents, you will then get a Certificate of Incorporation by the Registrar of Companies.
In the case of public companies, you will get a Trading Certificate on top of that.
How to register a company in Kenya as a foreigner
For foreigners, there are two ways to register a business in Kenya;
One, they can follow the same procedures used by the locals.
But instead of KRA PIN, they should use their passport.
Another way is to open a branch office in Kenya.
If that is the case, here are the requirements;
Avail a certified copy of the Charter, Statutes or Memorandum and Articles of Association of the Company, or other instruments showing  the constitution of the company
Provide the list of the directors and secretary of the company indicating their full names, nationality, and other directorships of companies in Kenya
State all existing charges entered into by the company affecting properties in Kenya;
Provide the names and postal addresses of one or more persons (resident in Kenya)who are authorized to accept, on behalf of the company, service of notices required to be served on the company
The full address of the registered office of the company in its home country as well as the full address of their place of business in Kenya.
Once you have registered a business in Kenya, that is not the end.
There are some additional licenses you may be required to obtain to start operations.
Common licenses required to start doing business in Kenya
Here are some permits you may need to get before doing business in Kenya.
#1. City Council Business Permit.
Without this business permit, you will be ducking into hideouts whenever you hear city council officials are passing by.
This is because this permit is a legal requirement.
And without it, you won't be able to conduct business in Kenya.
To obtain it, contact your City Council offices to advise on the costs.
Turns out, the amount depends on the size of your business premise as well as the industry your venture is under.
For example;
If you want to open a regular-sized bakery, you will part with KES 8,000 per year as the cost of the City Council license.
After the payment, you will immediately be issued with a receipt, and then the certificate in less than a week.
#2. Fire Safety Certificate
As we speak, all businesses in Kenya must pass all Fire Safety regulations.
This includes having at least one working fire extinguisher among other things.
To get a better understanding, talk to the Fire Safety inspector about what is required since it may differ from business to business.
Once you have implemented all the regulations and be inspected, you will receive a Fire Safety Certificate.
#3. Food and Health-Related Permits.
If you are going to start any business dealing with food or health, you will require a Health certification before you begin operations.
To get it, a health inspector must visit and inspect your business premises and certify.
And after the payment, you will be issued with a receipt followed by a certificate in under a week.
Emerging Regulations
Some counties are introducing new regulations to streamline how people do business within their jurisdiction.
For example;
Recently, Nairobi City County introduced a one-fits-all permit, the Unified Business Permit.
With it, you will have access to; a Single business permit, fire Clearance Certificate, Advertising Signage (300 mm by 600 mm or less), Health Certificate, and Food Hygiene.
This means that you no longer have to get these licenses individually within Nairobi County.
Wrapping up
There you have it, the most straightforward guide on how to start a business in Kenya.
Just remember the success of your business starts from picking a profitable business idea and then crafting an effective plan to make it work.
Do not forget the marketing aspect.
Without it, it is like throwing a stone into the dark and praying it hit something.