Congratulations on making your first profit on IQ Option.
Trust me; it is not easy trading and winning on any broker platform. 87% of options traders lose money online. So seeing you here getting ready to withdraw your first profit means you are a trading genius.
Now that you've made money on IQ Option, let me show you how to withdraw your profits into an account of your choice.
---
Talking of accounts, IQ Option has erected some ground rules to govern how you withdraw your earnings. This is not to frustrate your withdrawal efforts, rather it is to secure your trading account.
IQ Option withdrawal rules.
You only withdraw your IQ Option earnings to the same bank account or e-wallet that you used to deposit money to IQ Option. And if you provide a different account, your transaction won't go through and instead will be canceled. Thus, if you had initially deposited through Skrill, you should make a withdrawal through Skrill.

If you are using a bank card (credit or debit card), you only make a withdrawal request in under 90 calendar days from the last deposit you made.

The IQ Option withdrawal amount must not exceed the amount you deposited. As a reprieve, this limitation doesn't apply to e-wallets.

If you choose both an e-wallet and bank card as your preferred withdrawal method, IQ Option will prioritize the bank cards.
To help you understand these limitations, here are 3 examples of possible scenarios.
Example 1:
In the last 90 days, you deposited $350 using a bank card, and now your account balance stands at $400. If you want to make a withdrawal, you'll need to make two applications: $350 to your bank card and $50 to an e-wallet of your choice. Alternatively, you can use Wire Transfer. But be aware of the 50 dollar processing fee.
Example 2.
You made a $400 deposit within the last 100 days, which means withdrawal to the bank card is off the table because of the 90-day limit, leaving you with e-wallet.
Example 3.
You made two separate deposits: $250 through bank card and $100 through e-wallet. Since IQ Option prioritizes the bank cards, you'll need to make $250 withdrawal to the bank card before you can make 100 dollar withdrawal to the e-wallet.
Now, since you are up to date with what to expect, is there a limit to the amount you can withdraw on IQ Option?
How much can you withdraw on IQ Option?
Unlike other brokers, IQ Option has no withdrawal limits.
This means that you can withdraw from as little as $2. And in case you wish to withdraw an amount less than $2, you can contact the IQ Option support team to help you out.
Once you've determined the amount you wish to withdraw, here are steps to take
How to withdraw money from IQ Option.
Locate the Withdraw Funds section.

Choose your preferred withdrawal method

Specify the amount and provide other information required

Click on "Withdraw Funds".
Once you've completed the above process, wait to receive your funds.
How long does it take to withdraw money from IQ Option?
Well, IQ Option has one of the fastest withdrawal processing systems and in some cases instant withdrawal processing especially for bank cards.
Also Read: – How to Fund your IQ Option Trading Account With Bitcoin, Skrill, Neteller, Wire Transfer, and WebMoney.
This means that you no longer have to wait for 3 days for your application to go through.
Despite this instant bank card processing, you might still have to wait for up to 9 working days for your bank to credit the amount on your account.
Therefore, do not freak out if you find 'Complete' status on IQ Option account and no funds on your bank card.
Alternatively, making withdrawals into your e-wallet like Skrill is the fastest. Funds will reflect within 24 hours, making it the fastest way of getting money on IQ Option.
There you have it, how to quickly withdraw money on IQ Option
Visit Website.
Features
Bonus Codes
Rating
REGISTER
1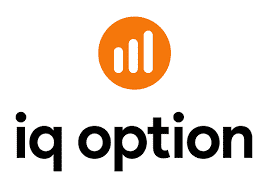 Available on all devices
Demo Account Available
Trading Signals Available
Get FREE $10,000 in Your Demo Account.
* Mpesa, Online Naira, Airtel Money, Skrill, and Neteller accepted.