The only time a man thinks straight is when he is broke. Other times he is just being a man

!
How true is this statement?
Let's see what this young writer from Nigeria – Babatunde Adeniran thinks about this quote as he explains how entrepreneurial Nigerians have started small profitable businesses that are as much profitable as working for the UN is.
---
***
Sometimes, challenges causes a man to think out of the box.
When a young man is faced with hardship, he begins to explore other options that he wouldn't otherwise have thought about.
This is a perfect description of Nigeria and the people of Nigeria.
Economic instability and poverty have somehow improved creativity among the populace.
All in all, some of the emerging businesses in Nigeria are as a result of the ineptitude of the government.
It is safe to say that the economic woes of the nation are self-inflicted.
There is a terrible history of corruption amongst the country's top politicians and this has left a huge gap in the country's treasury.
Inflation continues to increase and poverty is on the rise steadily.
Those that are supposed to reshape the country's economy are only concerned about themselves.
This is not just a Nigerian problem, it is a common problem that has continued to bedevil quite a number of African countries.
This selfish attitude by the leaders of Africa's most populous country is not without its consequence. Ultimately, it is the common man that bears the brunt.
Nigerians are known for their industry and work rate.
Across several cities in Nigeria, people are busy with one thing or the other. The percentage of Nigerians that work for big firms or as civil servants is very low.
People continually come up with ideas for small businesses in Nigeria
What this means is that many able-bodied Nigerians are self-employed; they must think and look for something to do.
They must fend for themselves with little or no assistance from the Nigerian government.
This explains why new and small businesses keep coming up in various states.
In this post, we discuss some of the most lucrative low capital small business ideas in Nigeria.
Below is a list of the best small businesses that are doing well in Nigeria.
1. Food Trucks Business.
Literally, this is one of the most common small business ideas in Nigeria.
Across some of the country's major cities, there is no street without a food vendor.
An average Nigerian loves to eat well due to the level of stress they have to cope with.
While some food sellers are stationed in a rented place or an approved stand, a few others hawk their wares as a form of publicity and advertisement.
Some also prefer to move around with the food they sell because they are mandated to do so – they cannot afford a stand.
In fact, there is a general belief in Nigeria that a food seller that cooks very well can never run at a loss.
People will come for what you have to offer. It is not surprising to see men and women drive out of their offices in search of food in food trucks.
Another interesting angle to it is that you do not need all the money in the world to start this business. You can start small and hope to grow.
7,000 Naira is enough to start the business – you'll grow as you continue selling.  
2. House cleaning services.
As an unemployed person, you can take advantage of the fact that quite a number of people are preoccupied with official engagements and may be unable to take care of the home front.
This is one of those small business ideas in Nigeria that doesn't require huge capital.
If you are a smart individual, offer to render this service, agree on a price and time, and close the deal.
You'd be amazed at the response you will get.
However, you must be able to earn the trust of these persons as nobody is willing to create an unnecessary exposure for himself or herself.
You can implement these small business ideas in Nigeria with  #NGN 8,000 only.
The returns will be well worth it.
3. Sports Viewing Centers.
This ranks as one of the top businesses in Nigeria, especially among the unemployed youths.
So many Nigerians cannot afford to pay for monthly cable TV subscriptions and this has opened a business channel for sports viewing centers.
Nigerians are crazy about football, politics, and social trends.
If you are able to offer this service or set up this business, you will cash out in no time.
An average Nigerian does not mind traveling several miles to see a live premier league or UEFA Champions League game.
All you need for this business is an open space to gather people together, a large television screen or projector, and a cable TV subscription.
You can also sell things that people can munch on while watching their favorite teams in action.
Spend 350,000 Naira to start this small profitable business in Nigeria.
4. Bookshops.
Nigerians are erudite people.
They study a lot and their quest for knowledge is insatiable.
An average Nigerian is brainy because of knowledge gotten from reading books.
If you want to make headway in the country, consider selling books.
You can sell motivational books, inspirational books, or books for general education.
In fact, there is usually a peak period for this business and that is when nursery, primary and secondary school children need to replace their old books.
The startup capital for this business is quite reasonable except you want to do it in a big way.
You can start a profitable book vending business in Nigeria with just 20,000 Nigerian Naira
5. Sale of recharge cards.
People make calls a lot in the country and they must consistently recharge their lines to keep the communication going.
Although you could argue that banks and electronic payment platforms have reduced the lucrativeness of this business, there are still a lot of people who still sustain themselves through this business.
Consider the rural areas such as the northern part of the country or some core eastern states where the people are not tech-savvy.
This is an avenue for money to be made.
You do not need all the money in the world to start this business.
Start small and expand later.
6. Start a Small Bar Business in Your Hood.
You already know Nigerians love the good life and one of the ways to calm the nerves after a stressful day at work is to drink alcoholic beverages and beer.
While some people prefer to do this in their house, a large percentage of Nigerians especially the youth would rather go to the pub.
Owners and operators of these bars sometimes combine it with the sale of food and they make a huge profit because of the large market.
To get started, you need a space, an efficient refrigerator, and a constant power supply because everybody loves a chilled drink.
One way to attract customers and get their attention is to play good music and meaningful sounds.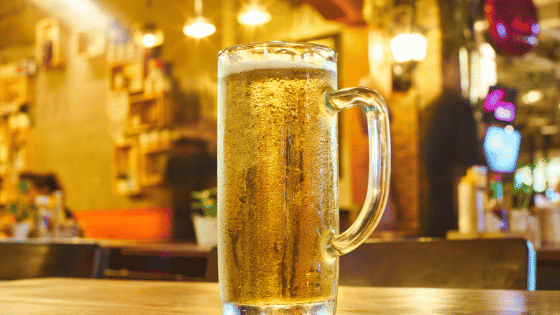 7. Crèche And Pre-school.
This is one of the emerging businesses in Nigeria.
The crèche business is mostly handled by women although quite a number of men have ventured into it.
It involves gathering children together and catering for them until their parents arrive from work.
You must be able to assure people of the security of their kids and professionalism on your part before they agree to leave their children with you.
These kids must be catered for and receive care pending the arrival of their parents or guardian.
If you are not a patient person, this business is not meant for you.
It also involves introducing these kids to the basics of formal education such as counting of numbers and writing alphabets.
All you need is a conducive place and a few toys.
360,000 Naira is enough to start a Crèche business
8. Business Process Outsourcing.
This small business is very common in parts of Lagos, Abuja, and Port-Harcourt.
Amazingly, there is a need for more of such due to the increase in demand for professional assistance in businesses.
It entails setting up a place where you do basic things such as photocopy, lamination, typing, printing, binding, and other office essentials.
You can also sell stationery if you want.
If you sell envelopes, pens, pencils, office files, etc., you will surely attract buyers.
You do not have to buy all the machines at once, buy them gradually and in batches.
However, you must have a standby generator in case of power failure. You wouldn't want to disappoint your customers.
Maximize your profits by asking small businesses in Nigeria to outsource some of their work to your business.
You can start this business with 700,000 Naira only.
9. Laundry services.
So many Nigerians do not have a problem with outsourcing their dirty laundry. However, they are afraid of giving business to the wrong person.
If you can guarantee exceptional service quality, it is possible to win them over.
Many people do not even have the time to wash their clothes due to other commitments.
If you are skilled in keeping things tidy, washing clothes, and removing stains from them, consider doing this. You would make money as long as you do not disappoint your clients.
If you cannot afford a washing machine from the beginning, you can wash manually and aim to purchase a machine that will ease your stress.
Laundry service is all about keeping to your word. It wouldn't be nice to leave a client without a shirt to wear to the office.
This business costs nothing to start. You can use your hands to do the laundry.
10. Educational services.
In Nigeria, you do not need to build a school to be an educator.
So many parents are looking for people to tutor their children and teach them one subject or the other.
If you can teach and impart knowledge, it is advisable to consider offering educational services as a small business in Nigeria.
It is not just about the money, you must have a passion for it.
You do not need any startup capital to start these small business ideas in Nigeria.
In fact, all you need is one client and you are good to go.
You can go from house to house to deliver lectures and teachings. You can also teach children some soft skills that they will benefit from in the future.
Trust me, if you are a good teacher and a good instructor, the demand for your services will be high.
You may even have to start turning down offers due to a tight schedule.
However, do not venture into this if you are not literate enough.
You wouldn't want to mess yourself up.
Also, if you are already into educational services, ensure you upgrade yourself from time to time to match the present demands of the school curriculum.
Tagged With : business ideas for Nigeria • business ideas in Nigeria • business ideas in nigeria 2018 • business ideas in Nigeria with low capital • business ideas Nigeria • hot business ideas in nigeria • hot business ideas in nigeria 2018 • Most profitable small business in Nigeria • Profitable small businesses in Nigeria • small business ideas nigeria • Small business opportunities in Nigeria