Capital is no longer a deterrent to young, aggressive entrepreneurs who genuinely want to start small businesses in Kenya.
Perhaps it is because in 2022 all genuine investors are willing to fund any viable businesses without hesitation.
Or just because there are so many business loans in Kenya – including youth fund – ready to help young entrepreneurs grow.
But before you even think about getting funding for that small start-up, how about you find out if you can at least begin without borrowing?
And what if it is a car hire business that you want to start and you don't own a car yet, should you be discouraged?
No!
In today's edition of Joon Business Ideas, we discuss info, requirements, profits -and- benefits of starting a car hire business in Kenya.
What's interesting, you will learn how to get into the business without owning a single car.
And you ask how that's even possible?
How about we begin where you register your business? 
This part is really important because: –
It is Kenyan Law that all businesses be duly registered.

Business Registration Protects Your Trademark and ensures your business name is not copied by someone else. 

You can not get a business bank account without a registered business name certificate 

Banks only give loans to registered businesses.

 Having your business name printed on your bank cheque shows professionalism. 
How to Choose -And- Register a Business Name in Kenya 
In Kenya, business name registration is done online on the eCitizen.
Do you already have an eCitizen account?
No? Create one so we can do the name search and your first business name registration together. If you already have an account,
1. Login  to eCitizen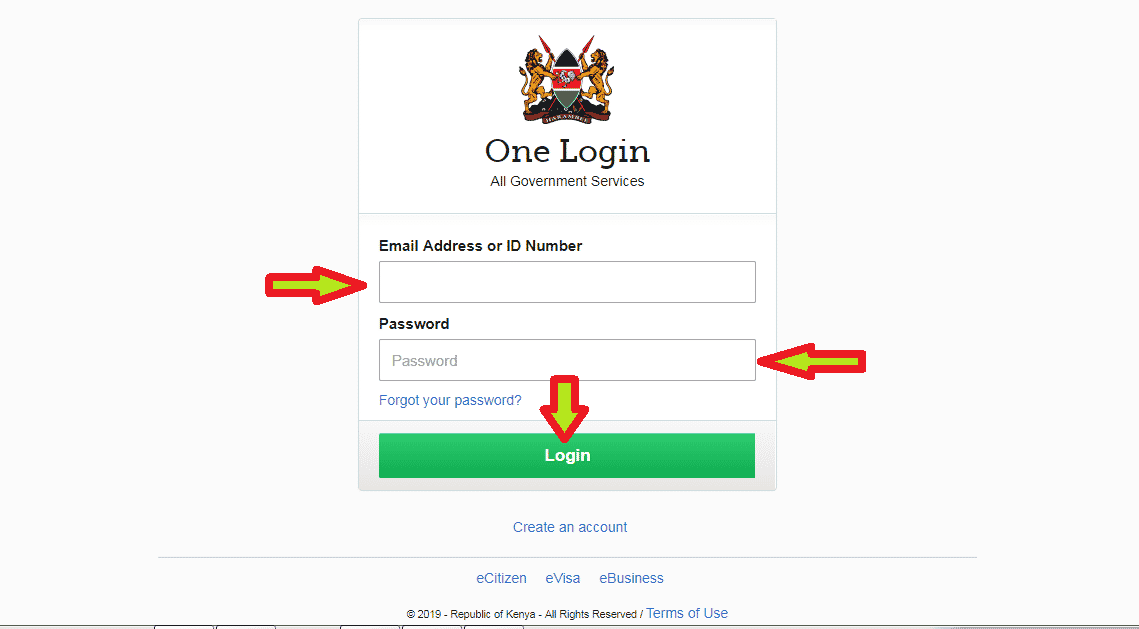 2. Locate and click on The Business Registration Service – Get Service 
3. Click on The Make Application Button on The eBusiness Page

4. Chose Name Search -And- Reservation From The List of Services Available 
Read the terms of service before hitting the apply button at the bottom of the info page.
5. Fill The Business Name Search Form And Click on Continue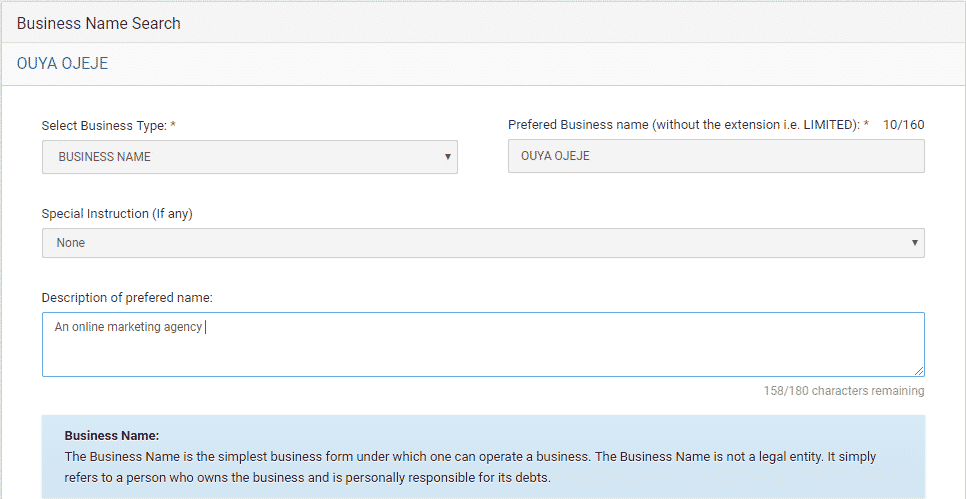 6. Review Your Application Details to Finish The Application

Business name reservation costs Ksh. 150 -and- it takes a day to review -and- approve them.
And they can be rejected too.
A reserved business name expires after 30 days.

When your business name is approved, proceed to registration.
Your registration certificate will be available for download on your eCitizen account after a few days.
Now that you have a duly registered business,
What Else do You Need to Start Your Car Hire Business in Kenya Without a Car?
You need licenses/business permits to run the business. (Get them from your county government)

Set up an office space 

Find car owners who would wish to make passive income with their cars -and- pitch them to join your car hire business as partners. There is a great chance that you will get plenty of interest as rideshare (Uber, Taxify -and- the likes are now saturated).

Leverage your social networks and your partners for free social media marketing. Speaking of which, you can also list your fleet on OLX, PIGIAME, Rent -and- Return among other top service platforms.

Pay prompt commissions to your partners.

Don't breach your contract -and- you will stay in the business longer.
Benefits of Starting a Car Hire Business in Kenya 
Good returns – Car owners are paid Ksh. 35,000 – Ksh. 40,000 if they lease their cars to fleet management businesses.
This means that as a fleet business owner, anything above Ksh. 40,000 is your profit. Most cars in good condition can do an average of Ksh. 60,000 -and- 90,000.
There is a need for cars all across the country – in businesses, weddings, by government, NGO's name it  – making car hire business a worthy venture.
When the business starts performing well -and- you have bank statements to show for your business account, you can get asset financing to buy your own cars.
Your time now,
Having read this post, would you start a fleet management business in your county?
Tagged With : Business name search in Kenya • Business registration in Kenya • car hire business in Kenya • car hire fleet management