I have always been an advocate of startups. And I'd die convincing Kenyan millennial that other than managing the National Youth Service (NYS) funds; or working as a secretary at the National Hospital Insurance Fund (NHIF); the other best and proven way to get rich overnight is to start your own business.
Why?
Because running a business pays.
---
It worked for Henry Ford. It has worked for Jack Ma. And it is working for me!
So why wouldn't it work for you?
Be careful not to say that it won't work because you are an African woman — you are disabled — or maybe because you are young?
Because if these are your deterrents then you should already meet these people
Folorunso Alakija – She is one of the richest black women in Africa. Richer than Oprah Winfrey and certainly richer than Mama Ngina Kenyatta of Kenya.
Jon Morrow made his millions to live the good life that he lives today — while in a wheelchair. Barely able to move any part of his body, but his face.
Evan Spiegel – made it to the list of young self-made billionaires by co-founding Snapchat.  
My point is, 2019 has more success stories of young, disabled, and women billionaires made by startups than it has millionaires made from well paying day jobs.
And to help you make it to this list(when next I mention rich people) I have prepared 7 startup ideas which are ideal for Kenyans and which should make you the money that you need in the shortest time possible. 3 years?
7 Ideal Startup Ideas That Will Make You Rich
1. Develop And (OR) Sell Renewable Energy Products
One of the products that are currently trending/selling well in Kenya and Africa at large is renewable Energy products.
Everyone wants to cut recurrent costs on utility bills and using green products is the only way to go.
Solar companies which are already making a kill in the space include: –
M-Kopa Solar
This is a pay as you go energy company that sells GSM enabled solar systems to the vast East Africa region. Consumers pay a minimum of $34 for starters – and complete the balance over a period of 12 months — paying $0.50 daily through Mpesa.
Juabar
Juabar provides mobile phone charging amenities to people living in rural Tanzania. They create solar-powered Kiosks that can charge up to 20 phones at ago.
Juabar also gives everyone an equal opportunity to share its profits through their franchise division which requires that you pay a monthly fee of US$36.50 to run the Kiosk.
Whatever you then charge your clients and how much you make daily depends on you.
Strauss Energy
Another ideal startup that would earn you money in Rural Africa but after at least 3 years is the use of Strauss energy's — energy-generating roofing tiles in a building.
Unlike the common solar panels which are mounted on top of roofs; Strauss energy-generating roofing tiles come installed with solar cells in them.
This ensures that homeowners can sell surplus energy to villages at cheaper prices and make money from the enterprice.
If you don't want to join these companies then you can begin your startup by drawing inspiration from such great innovations.
And when you want to give up; just remember that energy is still a scarce resource in Africa (77% of households in rural areas still don't have electricity). And we are willing to buy every watt which you can generate.
2. Focus On Agricultural Startup Ideas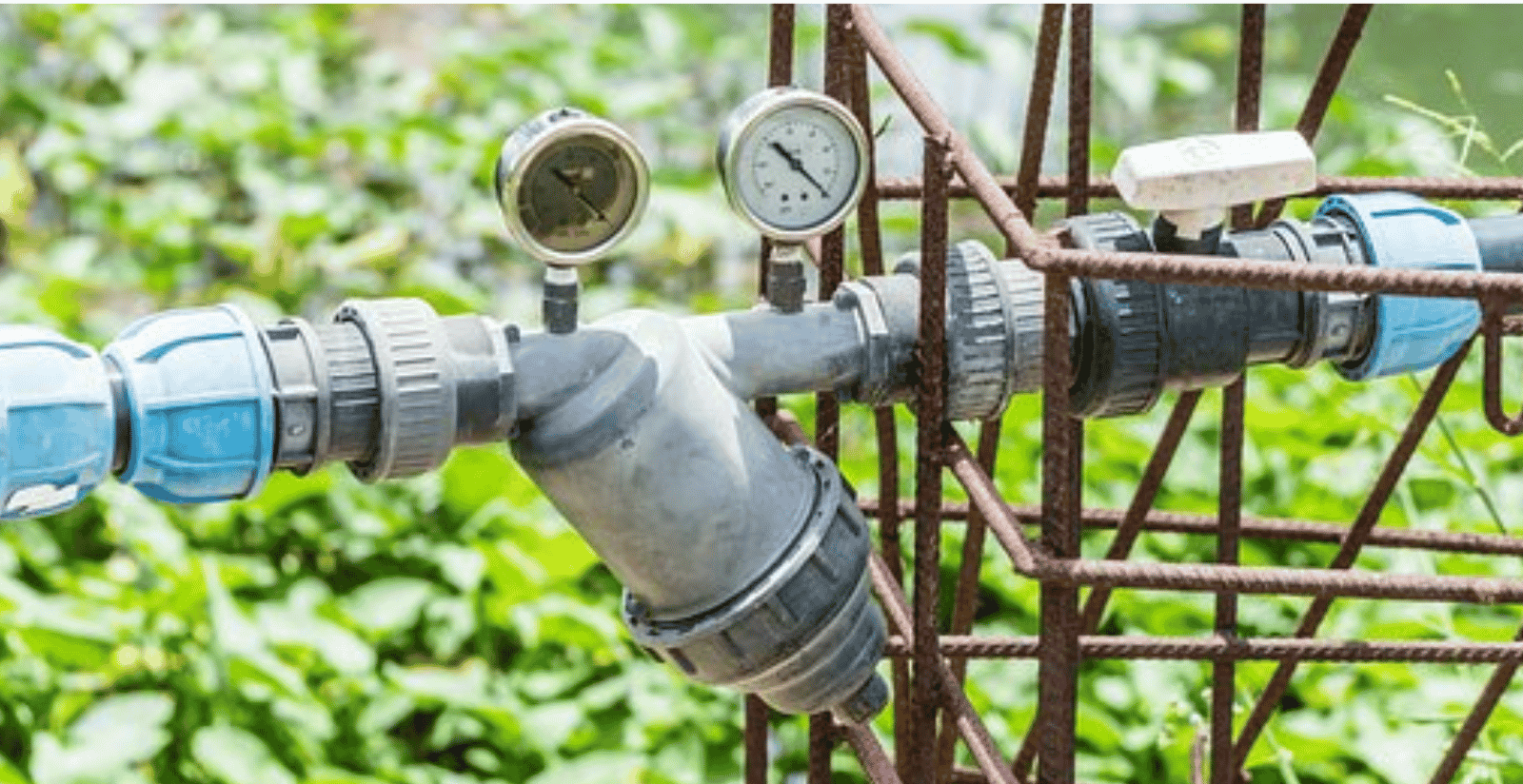 Sometimes the most successful startup ideas are those that are formed to solve global problems like food shortage and food security.
In Kenya agricultural startup ideas that have been given so much weight yet are almost ordinary but thoughtful are: –
Innovative Farming Ideas
While it is ordinary to set up a greenhouse in your farm, plant and wait to harvest after little farm work; it just isn't ordinary to set up a greenhouse that's installed with automatic drip irrigation kits — fully powered by solar energy.
This is an innovation of Illuminum Greenhouses in Kenya – one of the smaller startups that got the recognition and admiration of President Barack Obama during his visit to Kenya in 2015.
Other agricultural startup ideas that have been implemented with close-to-no-investment have been: –
A startup that trains organized women and youth on poultry management then gives each member a hen which they should rear as per the training and return 2 hens to the organization at the end of the year. Upon multiplication.
So simple an idea yet so effective.
At the moment this startup makes at least Ksh. 300,000,000 in a year.
One hen campaign also gets support from USAID among other international agencies who are focused on ending hunger in Africa.
Blogging
Other Kenyan also impact change in the Agricultural sector in rather modern ways. Like blogging.
Kenyan blogs that are niche to agriculture and are already doing better include: –
Mfarm

Graduate Farmer

Gogar

Mea (the list continues)
My point is, all startup ideas around agriculture and farming are great.
Whether they are about consultation, real farm work, or just in online motivation through blogging; you are bound to make a fast-growing business out of the startup.
3. Education (EdTech Startup Ideas)
If you have startup ideas that are centered in improving education quality in Africa; then there is a chance that you will soon be very rich.
This is because Africa is shifting to a more practical education system that is economic growth centered.
Perhaps the reason why Kenya is changing its education system from (8-4-4) – 8 years in Primary schools; 4 years in Secondary schools and 4 years in the University.
Rather than 7 years of primary education, 4 years of lower secondary, 2 years of upper secondary (form 5-6), and 3 years in the university.
This changes everything — from how teaching is done; how teachers interact with children and to which educational materials children consume.
Startups that are already working in the space include: –
Edtech East Africa – 
Mshule – which is a mobile learning management platform designed to improve performance for millions of primary school students across Kenya.
Eneza Education – Best Mobile Innovation For Education 2018 Global Mobile Awards at the Mobile World Congress. The platform already has 4,900,000 learners taking mobile courses.
Considering Kenya is thirsty for education, any good startup in this space will do just so well.
Your startup doesn't have to be another Edutech platform altogether; you could simply start a private school. We need more of those too.
4. Fintech Startup Ideas 

 
Although there are thousands of Fintech startups operating in Kenya; the financial space is still a good place to build a successful business and make money.
It doesn't matter if you want to bring another business accounting solution to the market. Or if you want to improve existing digital payment services. Whichever Fintech product you bring to the Kenyan market will make you money.
Companies already in the space include: –
Kopo Kopo –  helps over 30 million small and medium enterprises (SMEs) in Africa to accept, process, and manage mobile money payments through a payment software
M-Changa  – is a fundraiser management platform that provides cutting edge end-to-end management tools to enhance fundraising success. So far it has helped millions of Kenyans raise money. Myself included.
Umati Capital is a non-bank financial institution focused on the provision of credit and related payment technologies.
What's you Fintech startup idea? Make it your new business.
5. Security Company Startup Ideas 
Let's bet Ksh. 1,000,000 that you will not flip five Facebook groups without reading a post on security concerns. Whether domestic, national, or business-related.
Let's bet another Ksh. 1,000,000 that 10 people in the comment section will be seeking to find where bulbs with secret cameras are sold and prices.
Another million if only one guy claims to sell these highly sought products.
As an entrepreneur, what ideas do you get from such setups? There is a high demand for products and services in security fields.
You could start your own private security firm to settle some of these issues and make money.
Or start a business that sources or makes the best security gadgets and sells in Africa.
Chances are, your business will thrive in days or months.
6. Transport Business Startup Ideas
While you can not reinvent the wheel to become the richest young person in 2019; you can make a business around the wheels and still become rich.
one easy way to do this is to find a gap in the transport sector in your region or to just join the wagon in whatever already works.
Make your own rideshare app or improve Uber's

Start a fleet management company to hire out cars, bikes, bicycles or crafts

Import and sell cars and bikes

Help farmers get their harvest from rural farms to urban areas
7. Startup Ideas in The Health Sector 
Sometimes the only thing which you need to be rich is to keep others in good health.
Which by the way is at the expense of the sick. Because they have to pay for each service. And buy medicine from your pharmacy in case you stock such too.
If it is possible, create a maternity unit in the hospital (brings in so much money). And a morgue (another great source of income for private health facilities).
Tagged With : startup ideas business • startup ideas for business • startup ideas low investment Africa 2019 • startup ideas low investment America 2019 • startup ideas low investment Asia 2019 • startup ideas low investment Australia 2019 • startup ideas problems to solve • startup ideas software 2019 • startup ideas with low investment in Kenya