What kind of business can you start with 5000 in Kenya?
Well, there are a good number of them.
The BIG question should then be, are they profitable? Are they scalable? And how long will it take to break even if you started your business today?
In this post, we explore 9 small profitable businesses that anyone in Kenya can start with Ksh. 5,000 and make a fortune out of – if done with passion.
1. Selling Potatoes in Kisumu.
Have I once mentioned in this blog that my mum was a business person?
Of course, she was. Apart from running a retail kiosk, vending water, and selling fries; she was a potato wholesaler.
She went to the Chepsion market in Rift Valley. And sometimes to Molo. Bought potatoes, greens, and fruits in bulk then came retailed them here in Kisumu for profits.
For the longest time, this was her business and she made money out of it.
Interestingly, you can buy a 90KG bag of Irish potato for Ksh. 2,000 and go sell at almost double the price in your town.
The only additional cost which you will incur is the transportation cost. Of which if there is many of you going to the same route, say Kisumu, would cost Ksh. 200 per sack from Chepsion or Mollo markets.
If you plan to sell in Kisumu though, you will fetch the lowest prices as a 50KG bag of white or red Irish potato retails for a little over Ksh. 2,700.
You'd get better prices if your business is set up in Kisii or Busia where a 50 KG bag or white Irish potato retails for Ksh. 5,400 plus.
You can start with 1 bag costing Ksh. 2,000 at Chepsion. Go back to Chepsion, increase the number of bags as you grow your business.
2. Start a Fries Business in Your Neighborhood.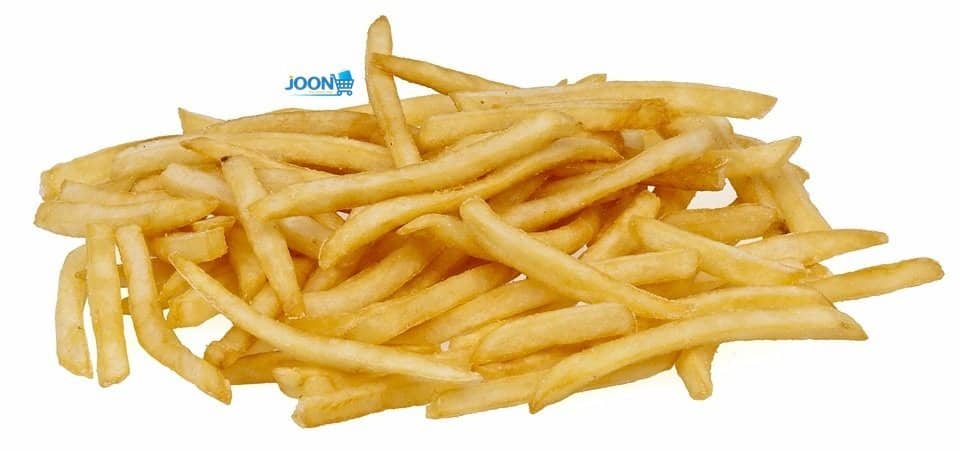 This business idea blends well with idea number one.
Instead of selling your Irish potatoes raw and making dismal profits from a whole sack, you could add value to your potatoes and increase your margins.
Besides, it is not guaranteed that your Irish potatoes will be sold within your predetermined record time.
And if you can not sell everything soonest, guess which other additional costs you will incur.
Storage cost.

And the cost of perish-ability.
The only way to cover these unplanned costs and maintain or even double your profits would be to process the warus into chips.
Interestingly, everybody loves chips. A 50KG bag won't last a day in your store.
Equipment needed to start a chips business in Kenya.
Potato Peeler.

Potato cutting machine to turn them into chips.

Chips frying machine – alternatively, you can use firewood for starters.
Cost of Starting a Chips Business in Kenya.
This is one of those businesses you can start with 5000 shillings only. And that's if you forgo potato peelers, potato cutting machine, and the chips frying machine for the unconventional ways of preparing chips.
Then you'd only need: –
A 50KG potato sack – 2,800 in Kisumu.
5 litters cooking oil – 570 shillings.
Firewood – 300.
Salt – 10.
700g tomato source – 150.
A clear 1000ml plastic container to showcase the chipos  – 500.
There you have it. A small business you can start with 5000 shillings only.
3. Supply liquid soap to professional cleaning businesses.
Once upon a time, I was also broke. I tried my hands on all the small businesses I could imagine.
Maxwell if you are reading this give me an alibi (Maxwell was my delivery guy. Haha…)
Starting a liquid soap business is easy. However, you'll have to learn how to make soap at home. It's easy.
I was only taught once and I mastered it. Big up Clarice – my liquid soap coach in Kisumu.
If I remember well, we used sunflower oil, coconut oil, potassium hydroxide – KOH, distilled water, boric acid, essential oil, and dye.
All these didn't even cost Ksh. 1000 and we made almost 30 litters of soap from the materials.
You can get all of them in Ambala Complex in Kisumu to prepare your liquid soap.
If you are interested in this business, learn how to mix the recipes online – on blogs like the spruce craft or on YouTube.
At some point in life. Most certainly in January – I also asked Google, "The kind of business that I can start with 5000 shillings, not Naira" And blogging always topped the lists.
And after reading all else on small business lists, I kept settling for blogging – but I did not start soonest.
I kept procrastinating to the next year and the next and the next until 2018 when I decided to leave everything else and started blogging full time.
Today I can humbly say that the gamble paid off.
In just one year this blog (Joon Online) receives over 100,000 monthly views, averaged 1.5M shilling in revenue on its first year, and has inspired me to start more blogs in different niches.
I now own Ouya Ojeje (for lifestyle), healthy Frankie (a health and wellness blog), and Kenya Forex Expo (a Forex and products exhibition site).
Interestingly, it only cost Ksh. 1599 to start this blog (I developed it myself) and under Ksh. 2,000 to develop each of the rest.
I have also designed other blogs for Kenyan bloggers – Kit Biz (for business), Tannos Health (for fitness), and Ryan Stan (Under construction)
If you are interested in this kind of small business to start with under 5000 shillings but don't know where to start; talk to us for free advice on +254 708 655 398.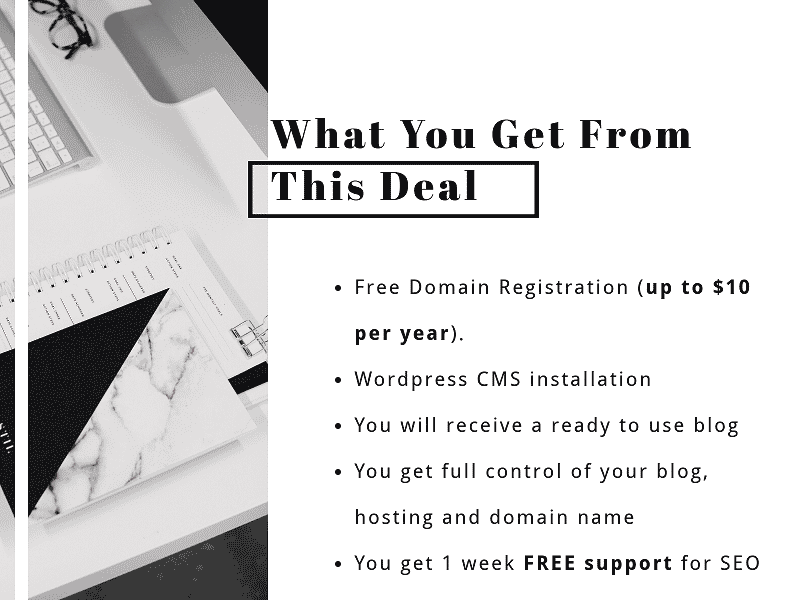 Or better yet, reserve your domain name on the domain checker below then use this post (How to Build a Website With $59 And Sell for Ksh. 300,000 in 5 Months) for a DIY process.
Here is a secret your relatives in the fast-food business don't want you to know, "There is money in fast food businesses."
And they'll even discourage and tell you all sorts of reasons why you should not start this kind of business when in fact it is their main source of income.
20 years into the business, why haven't they stopped? Tafakari hayo 
How to start a fast-food business in Kenya.
Starting a fast food business is easy. In fact, it is the only business that requires you to only purchase supplies and nothing else – at least if you have been cooking in your house and have all the kitchen stuff.
And preparing food isn't even the difficult part. The difficult part is to get customers for your food.
If you have a van you can prepare food at home, load them on your van then identify stops for selling.
You can sell at construction sites, offices, schools, institutions or just identify a central location – making sure you are always at that location on time.
I always wonder about the kind of family people selling snacks, sweets, beverages, and airtime on mats have.
Do they get three meals a day? Do their children go to school? Are they even making profits selling sweets?
The answer is, I don't know. What's for sure though, these small businesses are profitable. And there are some hawkers selling sweets who'd rather drop dead hawking snacks than take any other "decent" jobs.
Interestingly, they have families living happily from the hawking income. Their children do to school and the clever ones who know that saving is as much important as spending even their own homes and plots.
It is not the kind of business you do that defines you. It's how you do it and what you make out of it.
A packet of MR Berry's Explosive Tongue Painter Lollipops – 50 piece a pack goes for Ksh. 200 only. They retail for Ksh. 10 apiece.
Meaning if you are able to sell 3 packs you make Ksh. 900 daily. Untaxed profits. No deductions whatsoever.
You can increase your profits by also hawking beverages and other snacks.
With Ksh. 5,000 capital and unmatched aggression you can make Ksh. 2000 daily. Easily hawking.
7. Start Selling Second Hand Women Clothes.
Mitumba clothes or second-hand clothes is another great business that you can start in Kenya with 5000 only and make a living doing.
Why women's clothes?
They are cheaper at wholesale and easier to sell. Come on, which lady doesn't want to look good. No wonder they'll buy anything that catches their eye.
A  bale of ladies mix dress goes for – Ksh. 6,800 in Kisumu and depending on your prices you will make double or triple your capital if you sell everything.
8. Start a Shoe Business With No Money.
The shoe business is as much profit as a handbag and dresses business in Kenya.
But how can you start a shoe business without money or with 5000 shillings only?
Simply become a shoe affiliate.
Instead of keeping an inventory, refer clients to established businesses selling shoes and earn commissions for referrals.
Examples of such businesses that will allow you to start a shoe business online without money include: –
Kilimall.

Jumia.

Alibaba.

Amazon.
Just create an affiliate account with either of the websites. Log in to your affiliate account, share your links with potential clients and earn a commission when they buy.
It might take longer to see your first commission if you are not aggressive enough but once you start earning, you'll not want any other job.
From my experience in affiliate marketing, the best way to do this if to have an eCommerce blog that's customized for shoe sales.
Such a simple website will cost you Ksh. 2000 only if you do it yourself. But it could cost up to Ksh. 2,000 if you have someone do it for you.
Start your shoe blog with TrueHost for Ksh. 2000 only – Visit the TrueHost Website Here 
In 2019 Forex trading was one of the most lucrative businesses that young people started in Kenya.
It was so intense and so interesting that major Forex Brokers such as XM Forex visited the country to helps Kenyans get a foot into the business.
In 2020 there is still room for anyone who'd love to become a trader to learn and to start making profits in Forex.
I am one of the people who have largely benefited from Forex trading. And I have even compiled an eBook for anyone who'd want to learn how to trade in Kenya.
You can download it here.
After learning the theoretical part open a demo account here and I will guide you on real market conditions – risk-free.
If you want to start trading on a real account, 5000 would be enough to start. And you can trade with $1 only.
Assuming you already have a blender, a fruit peeler, a freezer, and/or a juicer; you can start a juice business with 5000 shillings only.
To open a juice bar business, these are the essentials. You can use your Ksh. 5000 for fruits and packaging.
Tagged With : what business can i start with 5k in kenya