Would you like to start a small business in Eldoret town? Which business do you have in mind?
Do you have data to back up its profitability and to maybe prove that putting your money in it is a worthy investment?
If you have answered all these questions then chances are, you are unemployed, you live in Eldoret, and/or you just want to start a side hustle for extra income.
---
Not to worry though, there are lots of small businesses which you can start in Eldoret with Ksh. 2,000 or more and make so much money that you wouldn't ever want to be employed again.
Eldoret Demographics.
Eldoret is strategically located in the rift valley region.
In fact, it is a principal city, the 5th largest in the country, and serves as the capital of Uasin Gishu County.
In only 10 years the Eldoret population has grown from a mere town of 289,380 people to now a city with 510,000 (according to census 2019) give or take.
Eldoret has good weather conditions that support all sorts of small businesses and it is easily accessible by transit from either Nakuru, Kisumu, or Kitale.
With these stats in mind, what are the best profitable businesses to start in Eldoret and where can you get the capital for starting these businesses?
Where to get capital to start your small profitable business in Eldoret.
Should money be a deterrent for you to start your small business in western Kenya, contact us ([email protected]) and we will link you up with some of the best lenders in Kenya for startups.
Alternatively, you can get a loan from a friend, save a small amount every day, or take advantage of mobile loan apps on the play store to finance your start-up.
Top 30 small businesses to start in Eldoret Town in 2022.
Now that you have a place to get capital, use this list to identify a small business idea to start in Eldoret in 2022.
1. Start selling boiled eggs.
The simplest business you can start with the least amount in Eldoret is selling boiled eggs.
I know you may hate this business as you think that white color jobs are your potion, but try to rethink again.
How much are you currently making without a job?
Ksh. 100,000, Ksh. 10,000? Nothing?
If nothing, why don't you start selling boiled eggs as you continue to wait for that good job?
Ideally, you can make up to Kshs 1500 per day doing this business.  That's Kshs 8,000 plus per week.
And did you know, you can start a boiled egg business for under Ksh. 2, 500?
Start the boiled eggs business today and in a week, tell me in the comments section if it is not worth it.
2. Smokies Business.
Smokies business is another great business that you can either start independently or alongside your boiled eggs business.
With Eldoret's increasing population you can bet on getting more people to sell to in town. Especially in the evening.
Cost and Profits Breakdown.
A packet of smokies costs 350 and one smokie will retail for KES. 25.
Each pack has 22 pieces meaning that if you sell a complete package you are left with KES. 200 as profit.
But what if you can sell 4 to 5 packets of smokie per day, you can do the calculations of profits you will make per day.
3. Start Photography Business.
Another small profitable business to start in Eldoret town is photography.
With the advancement of marketing and digital trends for small businesses in cities, it is only OK to assume that product photography would do well in Eldoret.
Apart from product photography, you can also cover: –  wedding functions in Eldoret that need photographers, you can do sports photography for Eldoret marathoners, Landscape photography to showcase the beauty of this county among other types of photography.
The only thing you need is a digital camera, which can be acquired starting from Kshs 4000.
Also, Read – 41 Small Business Ideas for Beginners in 2020.
4. Start Poultry farming in Eldoret.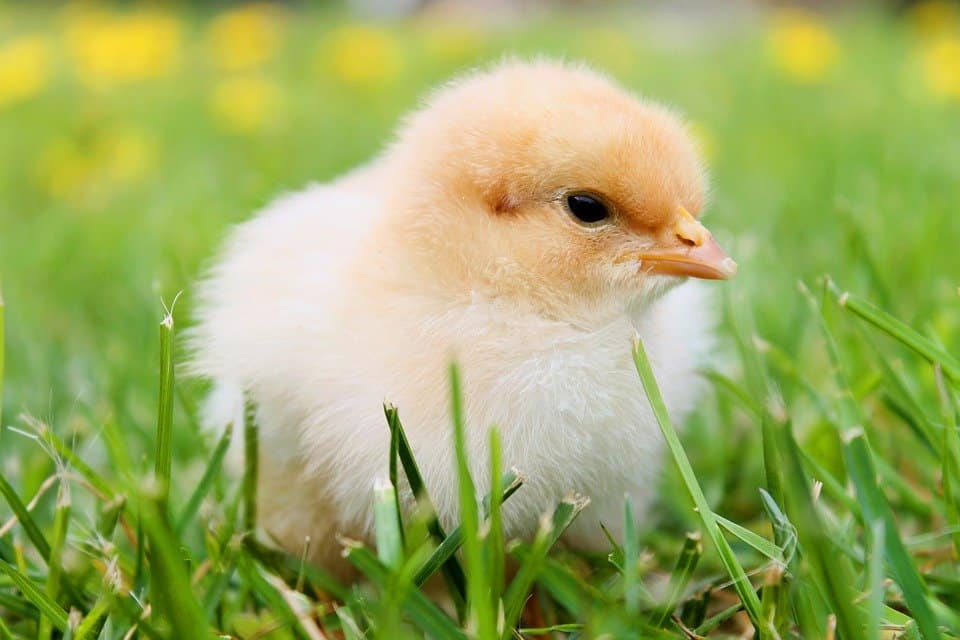 Poultry farming is one of the best profitable businesses to start in Eldoret.
You may think that starting this business is expensive; however, it is not.
You can start poultry farming with ten chickens, which may not cost more than Kshs 2000.
When properly managed, within few months, your business will grow to hundreds of chickens.
Buy chicken from Kenchick. 
5. Black coffee hawking.
Did you know that with just Ksh. 1,000 you could start hawking coffee in Eldoret?
Well, most of the people hawking coffee in Eldoret started with way less and as it goes, they make more than 500 shillings per day?
The secret is that this business is very effective in the morning, evening, and in cold seasons. And it is always winter in Eldoret. Convince me otherwise. Haha…
6. Selling second-hand clothes. 
Selling second-hand clothes, popularly known as mitumba business in Eldoret is a small business with good profit margins in Eldoret.
Some people overlook this business not knowing that it can generate more income as compared to most white-collar jobs.
The mitumba business requires as little as 2,000 shillings to start.
Out of the small amount, you can earn thousands of cash weekly.
For the success of this business, you need to identify an appropriate location in Eldoret and adhere to the county government regulations.
Also Read: – How to Start a Mitumba Retail Business in Kenya.
7. Motorcycle spare parts business in Eldoret.
With the increase in motorcycles in most parts of the county and the use of motorcycles as one of the most affordable means of transport in both urban and rural areas, selling motorcycle spare parts is a good business idea.
In fact, your motorcycle spare parts business doesn't necessarily have to be in town to make you good profits.
Since bikes are spread all over the county, you can work at a proximity closer to your home to reduce unnecessary spending while still making consistent profits.
Also, you need to look for a suitable supplier and keep good working capital.
8. Start a boutique business in Eldoret.
If you live in Eldoret, have no job but wish to make something with your life then why not start a boutique business?
Beauty businesses are the best and fastest-growing small businesses both locally and on digital platforms.
In fact, most millionaires in business gotta be in beauty among other profitable businesses.
The cost of running a successful boutique business in Eldoret is not high as compared to most towns in Kenya.
With under Ksh. 100,000 you can launch your own boutique and be just as successful as Gia Paddock or Trushar Khetia.
9. Taxi business In Eldoret Town.
Taxi business is yet another profitable business in Eldoret town.
In fact, most people prefer using taxis in Eldoret than in other rift valley towns.
So, why not start your own taxi business in Eldoret and earn with the rest of the fleet owners.
The best thing about this business is, you don't even need to own a fleet to run a taxi business; just register your taxi business as a fleet management business and have car owners signing with you.
Pay car owners a fixed rate and keep the balance to your agency.
Also Read: – How to Start a Car Hire Business in Kenya Without a Car.
10. Start a Retail Shop in Eldoret.
Starting a general or wholesale retail shop is another great way to own and run your own small business in Eldoret.
Like all the other small businesses listed in this post, general, retail, or wholesale businesses are profitable.
Interestingly, you do not need more than Ksh. 100,000 to start. And if you can operate successfully for at least 1 year with your own capital, then in the second year you can scale by taking merchandise on credit (from suppliers) then paying after selling.
11. M-Pesa Business in Eldoret.
M-Pesa is one of the fastest-growing businesses in the country, both in rural and urban areas.
Interestingly, you no longer need to have Ksh. 500,000 to start your own Mpesa agency in Kenya.
You can start with as little as Ksh. 30,000 and grow to profitability.
Also Read: – How to Start a Mpesa Agent Shop | Cost Review & Commissions.
12. Start a Beauty Saloon With 2,000 Shillings Only. 
Opening a saloon in Eldoret town is another great idea if you have little capital and you'd very much like to own your business.
In fact, you only need to have braiding, retouching, and relaxing skills and you are in business.
You can bring more services on board when your business grows and you start scaling.
Also Read: – Start a Beauty Shop With KES. 2,000 to Make 5,000 Shillings Daily.
13. Open a barbershop in Eldoret.
Another small profitable business you can start in Eldoret is a barbershop. Just like most women spend a lot of money on their hair, men also do.
Most men spend between Kshs 200 and Ksh, 500 weekly in barbershops. It's even better if you run an executive barbershop.
Get beauty professionals from beauty colleges around Eldoret to work for you. This will not only ensure that your services are quality but that you can also charge premium prices.
Also Read: – How to Start an Executive Barbershop in Kenya | Cost Review & Benefits.
14. Cosmetic shop.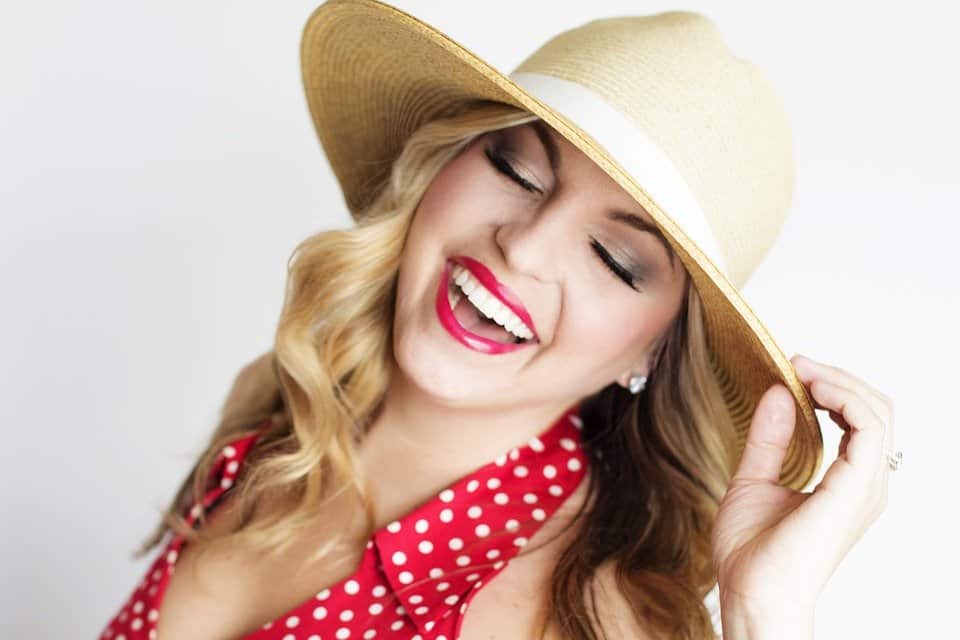 Selling cosmetic products is another small profitable business you can start in Eldoret.
Generally, the demand for all types of cosmetic products is ever-increasing from varied sections of the population.
You'd almost bet that the Eldoret population is as much tied to beauty products as the Nairobi population.
Consider getting a good location of your cosmetic shop to maximize your profit; also, make sure you adhere to pharmaceutical regulations and the government tax laws on beauty products.
15. Open a  Carwash.
Starting a car wash business is not as expensive as you may think.
It only needs that you get a suitable place with enough water (doesn't have to be tap water), road access to that washing area, and youthful people who are OK to work on commission.
A good Commercial Electric Carwash MACHINE goes for 57,000 shillings. Give or take.
With your carwash business, you can get guaranteed cash inflow ranging from Ksh. 50 for motorcycles to almost Ksh. 2,000 for heavy commercial vehicles depending on where you set up.
16. Open an agrovet In Eldoret.
If you are thinking of starting a business that can guarantee you a steady income, then one of your options is to consider starting an agrovet business in Eldoret.
You can sell varied Agrovet chemicals or pest control chemicals that will help farmers in Eldoret to get rid of insects, rodents, and reptiles from, farms, and storage facilities.
Eldoret being a maize basket you should get a good market share.
Also Read: – The Ultimate Guide to Starting a Successful Agrovet Business in Kenya.
17. Start Event and Party Planning In Eldoret.
Every day, week, month, and year, Kenyans are partying, wedding, and performing various events.
In fact, companies and religious entertainment events, weddings, birthdays, and many other events are taking place everywhere all the time.
The reality is planning and holding parties can be a very stressful undertaking but, if you plan them well; get good attendance and make everyone happy, then you will be in business longer.
18. Open a bakery and Fast Food business.
Another best business to start in Eldoret is a fast food business with a bakery in it.
Your fast-food business should serve food prepared fast, such as hamburgers and cold sandwiches.
Keep in mind though that people who live in Eldoret wouldn't eat as many hamburgers as people living in Nairobi.
Substitute these recipes instead, for fries, bhajias, fresh juices, sausages, and mursik.
You can maintain bread, muffins, and cakes for the bakery side though.
19. Start a Mobile Device Repair Business.
Cell phone repair businesses focus on repairing broken or damaged cell phones and tablets.
Unlike most small profitable businesses in this list though, you'll need to acquire the technical skills for mobile device repair before you can start this business.
Alternatively, you can just invest money your money in the business and get qualified technicians to do the rest.
20. Start Laundry Services In Eldoret.
Offering laundry services is one of the best small businesses you can start in Eldoret.
In fact, this business thrives well in any economy and there is a large market to cater to, as many people are busy with their day jobs and have little or no time for laundry.
Eldoret is one of the principal cities in Kenya, you expect that there would be a huge market to serve with laundry services. And there sure is.
22. Computer Repair and Sales business.
Another best business to start in Eldoret is a computer repair and sale shop.
There are many students both in colleges and universities in Eldoret town.
These students need laptops or laptop repair, accessories for their laptops, and other computer-related services.
In addition, various organizations in Eldoret use computers and other electronic devices in their offices thus further creating a larger market for computer repair businesses in Eldoret.
If you are a tech person or if you are an investor looking to find a suitable business to put money in, in Eldoret, look no further.
Try the computer repair and sales business.
22. Open a Cybercafe in Eldoret. 
You can start an Internet café business with many other add-on services like printing, online researching, and other computer services in Eldoret.
In fact, this is a money-spinner in most towns in Kenya and a good business to start in Eldoret, as many people always want to surf the net doing research, applying for jobs, and performing other businesses online.
You can position your internet café in a very busy area in Eldoret, especially near institutions to get traction.
23. Start a Gym Business In Eldoret.
Exercise is of advanced health benefits and many people like fitness activities.
In fact, sexy is the new trend for both men and women in Kenya.
I can back up this fact by the very fact that when women with slim tummies and huge booties post photos on social media they get a huge engagement than when they post on other topics.
I can say the same for men with boxed chests.
Join Facebook groups and scroll through those comments to find your target market.
24. Open a 24-hour Pharmacy business.
The pharmacy business is one of the small profitable businesses you can start in Eldoret town. It does not require as much capital as you may think.
It only needs certification and legal requirements from the government. You also need pharmacy products from a reliable company.
Not forgetting to identify a suitable location for your pharmacy in Eldoret.

25. Grocery business.
Opening a mini-grocery can be a lucrative business venture, especially if you live in rift valley towns.
Because Kenyans don't generally buy their grocery at the supermarket, they'll buy from you locally.
Which makes a grocery business part of the best small businesses to start in Eldoret in 2020.
You can stock ethnic food, organic food, vegan food, and gluten-free foods for starters.