Which small business ideas would you recommend for beginners in 2023?
I recently got this question from a reader of this blog. And I thought, why not write a whole post around it and give as many small business ideas as possible?
That's why in today's business ideas post; instead of the usual under 10 ideas, we are doing 33 small business ideas. We will continue updating the list until you find simple business ideas to pursue in 2023.
If it is your first time here, welcome to Joon Small Business Ideas of 2023 and we hope you get the help you need.
Also Read – BARCODE STRATEGY EXPLAINED | HOW I MAKE AT LEAST $1,000 DAILY TRADING
Happy New Year.
41 Best Small Businesses for Starters in 2023.
1. Website design.
Did you know that in 2022 website design was the leading online freelance job that had the most opportunities globally?
Well, this can be attributed to the fact that almost all companies in this age want to have an online presence, and what better way is there to be online than to have a business website?
And because everyone wants to have a website it is easier to start a web design business and to make money developing websites for others.
Interestingly, you will not need any capital for this kind of business.
If anything, you will only need a laptop which I assume you already have, and the will to market yourself online.
Recommended web hosting company – BlueHost.
2. Start a Childcare/Creche Service.
If you love being with kids and you have the ability and health to take care of toddlers then why not start a creche service in 2023.
You can rent a two-bedroom house in your neighborhood, design it to have the feel of children; equip it with toys beds, and children's play stuff.
Lastly, get all the licenses required to run a childcare service and jump into business.
It is as easy as that.
Just like the physical trading of goods and services, currency trading is a great way to make online.
In fact, it worked so well for so many people in 2022 and that's why I'm including it here.
Currency trading involves the buying of one currency and simultaneously selling another.
When you buy a currency in Forex, you are predicting that the asset which you are trading will rise above your strike price. If it does, you make profits.
On the same note, when you sell currency pairs your prediction is, the asset will fall below your market entry point. If it does, you make profits.
Also, Read – I WOKE UP AT 4. AM. TRADED THE EUR USD OTC AND WON $920 IN 1 MINUTE
You can start trading with $10 only but $100 would be ideal for considerable profits.
Recommended broker – Olymp Trade.
4. Start a Photography Business.
Photography is one of those small business startups that you can pursue in 2023 with almost zero capital.
Not only does it require little capital to start, but it is also easy to run and to sell to clients.
In fact, you only need to serve your first photography clients diligently and you will continue to get an influx of business based on word f mouth.
You can acquire new clients by promoting your portfolio on social media or even through your personal website.
If you like, you can also sell your photos on photo-stock websites to continue earning royalties long into your photography business.
5. Become an Accounting Consultant.
Accountancy consultancy businesses involve managing income and expenses, processing payrolls, and preparing tax returns for business clients.
There are already billions of online and offline startups whose owners aren't accountants and would very much appreciate help in bookkeeping.
To start this kind of business in 2023 would mean growing and being profitable in the shortest time possible.
You can also develop accountancy tools and earn by having your clients subscribe to use them.
Even easier, you can earn by auditing business books for smaller businesses and offering consultancy services.
Also,  read – IN UNDER 2 WEEKS, I HAVE WITHDRAWN $48,000 FROM MY OLYMP TRADE ACCOUNT.
6. Start Baking Classes and Earn by Teaching Newbie Bakers.
Most people love baked products. But, sometimes mixing flour, eggs, sugar, butter or margarine and baking soda and baking doesn't end up giving the desired results.
If you are a good baker with experience in making cakes, candy, bread, cookies, chocolates, custards, Frozen deserts… name it, you can start your own bakery business in 2023 and earn from coaching newbie bakers.
A full cake and decoration course in Kenya costs up to Ksh. 65,000 for a 35-week session of 140 hours." quote="A full cake and decoration course in Kenya costs up to Ksh. 65,000 for a 35-week session of 140 hours."
Isn't this good money? Start your baking classes in 2023 and earn decently doing what you love.
7. Become a social media manager.
Social media management was a great way for management consultancy businesses to make money in 2020.
In 2023 you can still start a business in this space and make money managing social media accounts for small, medium-sized, and large companies.
As a social media manager, your job will be to develop relevant content topics to reach the company's target customers; create, curate, and manage all published content (images, video, written and audio/podcast) for your clients among other social media duties.
In 2022 the average salary for a Social Media Manager in the US was $49,082 per year"
Who knows what it will be in 2023?
Remember, $49,082 is an equivalent of Kenyan shillings – 4,969,464.15 at current rates. Who doesn't want Ksh. 4M in 2022?
8. Jumia Business Ideas for Beginners – Become a Vendor in 2023.
Did you know that at least 40% of sellers on Jumia make more than Ksh. 50,000 on the platform.
This means, for every 10 sellers listing on Jumia, 4 make Ksh. 50,000 or more.
If you have new products that you have been selling offline and they aren't moving, bring your business online through the Jumia vendor.
The platform will showcase your products to an average of 15,000,000 monthly visitors and when your goods are bought you are paid via Mpesa.
9. Start a House Painting Business.
There are billions of building structures coming up in the world every year.
These buildings need painting. If you can pull resources and bring painters together under s registered painting company, you can make money painting for local homeowners in your country.
Kenyan music grew tremendously in 2021. And with growth came a new sound – gengetone.
Interestingly, gengetone is easier to sing and anyone with the ambition of becoming a musician can easily do it.
If you choose to start your business in music you can monetize your sound by uploading videos on YouTube and cashing in on rev-share for YouTube ads.
Or even use platforms such as Viusasa for video and music distribution and make money.
11. Start an Event Planning Business in 2023.
Are you good at organizing, communicating, and planning occasions?
Well, in 2022 you can use your skill for a small business startup in even planning and organizing.
In this kind of business, you will be putting together celebrations (fairs, parades, weddings, reunions, birthdays, anniversaries); conferences, meetings, graduations, and Promotions (product launches, political rallies, fashion shows).
Being that these types of events take place every year – all year long, you can be in business for so long.
Like I have reiterated in my previous posts, the cosmetics business is lucrative.
So profitable that you would easily become rich overnight selling common stuff like – Primer, lip balm and lipstick, concealer, face powder, mascara, highlights, and eye shadows… to name but a few.
You could decide to start small in 2023 – doing retail but if you have enough money to stock for wholesale, do it.
You can import cosmetic products from china, buy wholesale in Alibaba or make your own. Create your own cosmetics line.
13. Start a Small Business for Makeup Artistry.
With so many artists coming up and doing videos that they wish to monetize, you could become their makeup artist and make money for making them look good in front of screens.
And the target market for makeup artistry is not limited to musicians, you can do makeup in weddings, for vixens, at salons, or to a specific target audience you resonate with.
To make your makeup business stand out; market your hustle, understand your client's needs, establish yourself as an expert, attend makeup artistry fairs.
And even more important, Create and post make tutorial videos online to showcase your dexterity.
14. Become a t-shirt Designer and Printer.
T-shirt designing and printing is another best startup business that you can go for in 2023.
Unlike most businesses in this list, it is an easy fit and it does not require much capital to start.
As a matter of fact, you only need to have a website (Build a Website With $59); design the merchandise you wish to sell, upload on your website, and print on demand.
You can do this for other merchandise such as hoodies, bags, and more.
If you are in a place with a good climate, fertile land, and favors all the factors of agricultural production then start farming.
Unknown to many young people in Kenya, Agriculture-related businesses are great ways to make money.
In fact, Agriculture contributes 26 percent of the Kenyan Gross Domestic Product (GDP) and another 27 percent of GDP indirectly through linkages with other sectors.
In essence, the agricultural sector employs more than 40 percent of the total population and more than 70 percent of Kenya's rural people.
This means, the agricultural sector has a ready market for entrepreneurs and you would not be disappointed starting your business here in 2023.
It doesn't have to be farming-related, it can start an agrovet, a fertilizer distribution business, keep bees or weave baskets for sale.
15. Start an Office Supplies Business.
Supplies for the office business is a simple startup idea that's untapped in Kenya.
However, it is so lucrative and can earn you millions of dollars over time.
You only need to find out which office supplies are fast-moving, where to source the supplies cheaply, which businesses, organizations, institutions, and/or government agencies to supply to.
To get an idea of office supplies frequently used by businesses, check this list.
List of supplies for offices.
General office supplies – Pens, Pencils, Folders, Binders, Printer paper, Notebooks, Planners, Calendar, Staplers, Staples, Scissors, Calculator, Paperclips, Post-It notes, Markers, Binder clips, Highlighters, Glue, Rubber bands, Desk organizer, Tape, and Printer ink.
More supplies for the office – Computers, Laptops, Smartphones, Tablets, Wireless router, Printer, Copier, Scanner, Shredder, External hard drives, Thumb drives, Surge protectors, Phone system, Filing cabinets, Files, Shelves, Bins, Drawer dividers, Envelopes, Stationery, Padded envelopes, Boxes, Packing tape, Mailing labels, Bubble wrap, and Stamps.
16. Start Selling on Marketplace Apps.
If you have merchandise you want to sell but you don't have money to set up a physical location, you could join buying and selling apps and earn profits selling your merchandise online.
Examples of marketplace apps in Kenya include – JiJi, Jumia, Kilimall, Pigiame, Cheki, and Muthurwa.com. But globally, there are more apps to look out for.
The best selling and buying apps to sell your products on in 2023.
eBay.

Etsy.

Facebook Marketplace.

Cplus for craigslist.

Crousell.

LetGo.

OfferUp.

Vinted.

Depop.

Boxes.

Social Sell.

Nearme.

Tradiyo.

Cashify.
Apps for buying and selling clothes.
Poshmark.

Threadflip.

Listia.

Mercari.

Everdrobe.

Depop.

Threadup.
Apps for Buying and Selling Cars.
Used cars search pro.

Carmax.

Autotrader.

Endmund's.

Car buying.

Truecar.

Instamotor.

Cars.com.

Autolist.

Car buying guide.

Cheki.

JiJi.

Pigiame.

Jumia deals.

Carsearch.
Instagram businesses are businesses that you can start on Instagram and grow to profitability.
And unlike brick and motor businesses, you only need to have active account followers and engaged following, and an interested audience to market to.
By running businesses on Instagram, there are influencers who earn up to Ksh. 3,000,000 per post.
Examples of influencers who run Instagram businesses and earn decently are: –
David Chang – blogging about food, has million-plus followers with a cost per post of $1,300.
– Cezar Gonzalez – has an Instagram business for food, million-plus followers with a cost per post of $2450.
Martha Stweart – has an Instagram business for food, a million-plus followers with a cost per post of $2500.
– Joe Wicks – has an Instagram business for food, 2M plus followers with a cost per post of $2650.
Tara Milk Tea – has a Travel Instagram business, million-plus followers with a cost per post of $3000.
– Amanda Stele – has an Instagram business for beauty, 2 million-plus followers with a cost per post of $4200.
Khole Kardashian – is a celebrity with 76 million-plus followers and a cost per post of $480,000.
– Dwayne Johnson – is a celebrity with 116 million-plus followers and a cost per post of $650,000.
Types of businesses to start on Instagram in 2023.
Product review.

Instagram manager.

Affiliate marketing.

Selling digital products.

Stock photography.

Prop styling.

Instagram food channel.

Fashion blogger.

DIY expert.

Baker.

Food blogging.

Travel blogging.

Lifestyle blogging.

Hairstyling.

Graphic design businesses.

Info-graphic design business.

Music.

Animation.

Brand ambassador.

Event organizer.

Photo editor.
Name it…
18. Start an eCommerce Business.
An eCommerce business is a business that allows the buying and selling of goods and services over the internet.
Funds are also shared electronically over the internet.
Primarily, an eCommerce transaction could happen between a business and a business or a business and a customer.
Examples of the most popular business to business (B2B) platforms in the world include: –
eJuices – which helps sellers sell direct.

Baby Tula for wholesalers.

Shopify.

BigCommerce.

Magento.

WooCommerce.

3dcart.

Wix.
Name it… .
Examples of business to consumer eCommerce platforms that you can start in 2023 include: –
Jumia.

Kilimall.

Vituzote.

Masoko.

Jenttman.

SkyGarden.

Electrohub.

Travelstart.

Cheki.

Avechi.

Mimi.

Eatout.
If you have a few hundred dollars to start an eCommerce business, don't spend it all on website design.
Because it doesn't end at having the best website. After designing the website and posting your products, you will have to market the website to get traffic and to sell.
eCommerce businesses are as many business ideas from home as they are businesses that you can pay office spaces for.
19. Join The Airbnb Business for Renting Out Rooms & Houses.
If you have a house which often spends the whole year empty and unattended, and you only get to use it in December when you go back to the village for holidays, rent it out.
You can list it for holiday renting on platforms such as Virbo, Airbnb, Vacasa… name it.
And the process is simple. Just sign up for an account, upload your house for renting then wait for these sites to do the magic.
In 2019 Airbnb reported over 500 million shillings paid to Kenyans who turned their houses into holiday rooms.
You could also earn with this business in 2023.
If you like sharing your views, airing other people's grievances, or generally helping others grow, why not start your blogging business in 2023?
Much as it can take time to grow an audience and to become perfect doing it, you will eventually get there with consistency.
Personally, I only started blogging in 2018. And in my first year in the blogging business, I almost did $15,000 in revenue.
Interestingly, a blog is something you can build on your own. From scratch. But if you need help with the development process, you can also opt to pay me to help you.
Recommended web hosting platform – Bluehost.
Here's what you get from the deal if I help you. Contact me.
And it will only cost you  $100.
21. Become a Voiceover Artist.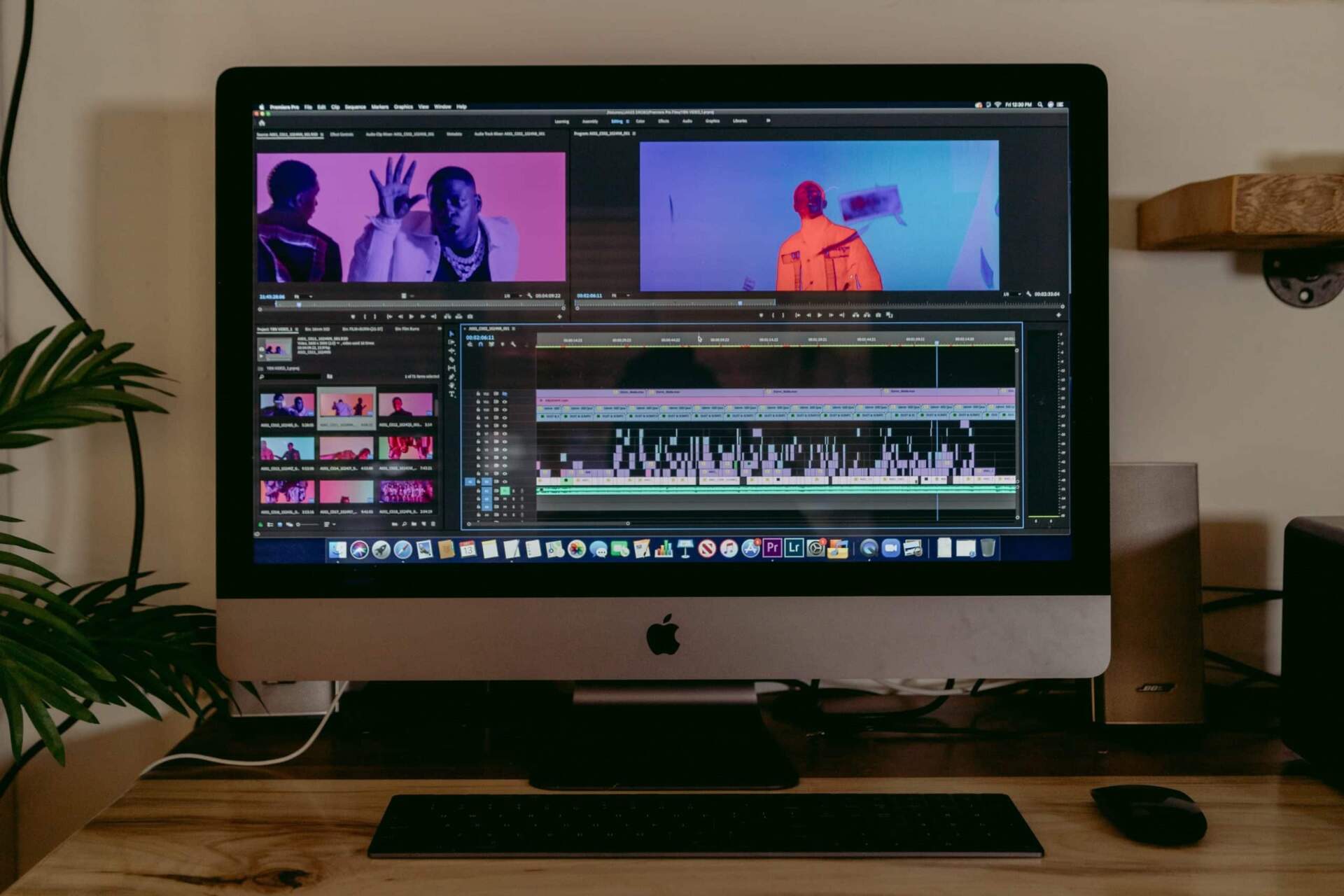 As a voice-over artist, your job will be to narrate scripts for ads, movies, YouTube videos or in poetic music.
It's much like being a speaking ghost.
You can start the voice artistry business on your own in 2023. Only you may have challenges getting clients to work with for starters.
Not to worry though, there are a number of freelancing sites working with voice-over artists on a rev-share basis.
They even take kids for kid roles.
Example: – backstage, kids casting, and mandy.com.
22. Start a Business for Teaching English Abroad and Online.
If you are fluent in English or have a degree in linguistics you can start an online teaching business for the English language.
This opportunity is also available for those who want to leave the country and go teach English in Foreign countries.
However, you'd then need to take certification for Teaching English as a Foreign Language (also known as TEFL).
Not to worry though, you will be paid to travel if you opt to relocate, you will get international work experience in your CV, and through experience, cultural awareness, and interacting with the global community; you can become proficient in other international languages too.
What you'll need to teach English Abroad in 2023.
A bachelor's degree.

TEFL certificate.

A passport from an English-speaking country.
While these are two different businesses which you can start separately, if you have a fixed budget that would not allow you to rent different business premises; just have everything under one roof.
This might even turn out to be a competitive advantage if you get a family that wants to spend time together while taking care of their hair business.
Because then you can serve all of them at the same place.
24. Start an Interior Design Business.
Starting an interior design business doesn't require you to have a degree in interior design, but having any certification in this field would be a competitive edge for the business.
With such certifications in place, you can get more jobs and earn well, over $50,000 early decorating the interiors of homes and businesses.
25. Become a Graphics Designer.
Small businesses in this era need graphic designers to help them convey information visually: – through logos, advertisements, websites, and posters.
And there are quite a number of them (new and existing businesses).
A simple logo designed in Kenya goes for as little as $65 and could cost $100 max.
If you have designing skills, start a business for graphic designing and earn up to Ksh. 5,000,000 in 2022.
26. Start a Copywriting Business in 2023.
Copywriting involves writing texts for the purpose of advertising and other forms of marketing.
These texts are aimed at increasing brand awareness and persuading the target audience to take action on either: – buying products, subscribing to services…
To get your business up and running and to become an authority copywriter, you need to have a degree in marketing, English, advertising, or communication.
But guess what, if you have enough money to start the business and to employ people who are qualified, no one will care about your personal qualification.
And you can make more than Ksh. 5,000,000 yearly running your own copywriting business in 2023.
27. Start a Courier Service Business in 2023.
If you live in Nairobi and you have a bike or at least a hundred thousand shillings to buy one, consider starting a local courier service in 2023.
Offer bike picks up and drop-offs for retail stores and if the business starts booming, get more bikes to scale your business.
28. Video Production Business Ideas for Beginners.
Not so long ago I started a YouTube channel for this blog. That's because in 2022 we want to produce as many blogging, freelance, and Forex videos as text content.
But do you know what our problem is, we are not video producers; neither are we video editors. And guess where that puts us with our video projects, business process outsourcing.
If you start a video production business in 2023, you can work for us and for very many other businesses facing the same challenge.
Make sure you have video production equipment to charge better rates.
29. Make Furniture.
Unlike all the other small businesses in this list that require low income to start, the furniture business may require way more capital to start.
At least Ksh. 500,000 for the first display furniture. You can make the rest in order to make your profits.
In Kenya, you just need to identify a good location by the side of a busy road. Build a temporary furniture showroom and boom. You are in business.
30. Electronic Repair Business Ideas for Beginners.
Average electronic repair personnel makes $57,890 plus yearly. Guess what this business stat portrays, businesses that employ these electronic repair personnel make way more.
In 2022 you can start your own electronic repair store to take a share of this lucrative market.
You don't need to be an electronic repair person yourself, you can hire skilled people locally to work for you.
31. Become an App Designer.
App designing businesses were popular at the ended decade. And they are still needed in 2023.
If you have skills in software development why not make apps to make money in 2023?
Since there are apps for almost anything, just make sure that whatever idea you decide to perfect, you make it more interesting.
You can then earn passive income off your app monetization and possibly become a millionaire doing what you love.
32. Start a Tour Agency Business.
While this kind of business takes too long to break even – due to competition by major players and seasonality, a tour and guide agency is a good business to start in 2023.
Especially since the political, social, and economic conditions in most African counties are good.
Interestingly, you will only need money for connectivity, rent and a laptop to start.
To start long in this kind of business though, you will need to market your business, devise ways to retain existing clients and find a competitive advantage over the rest of the agents in the business.
33. Start a Consultancy Service for Anything.
If you are a professional in your field, why not start a consultancy service in 2023?
If you studied business in the university, become a business consultant – for those in accountancy, become accounting consultants…
34. Phone Accessories Business.
A phones and phone accessories business is another best business to start in Kenya in 2023.
Unknown to many people, selling phones and phone accessories are as much profitable as selling grocery in malls. And you can start this kind of business with as little as Ksh. 500,000 and grow it over time.
A tip for success in this kind of business is to sell genuine products and at affordable prices.
35. Computers Business.
If you are Koko about tech and you'd like to start a small business in 2023, why not sell computers?
New are refurbished computers are easy to come by in wholesales in Nairobi and the profit margins are quite good too.
On average, you can make up to Ksh. 5,000 from sales of a single machine.
36. Become a Virtual Assistant.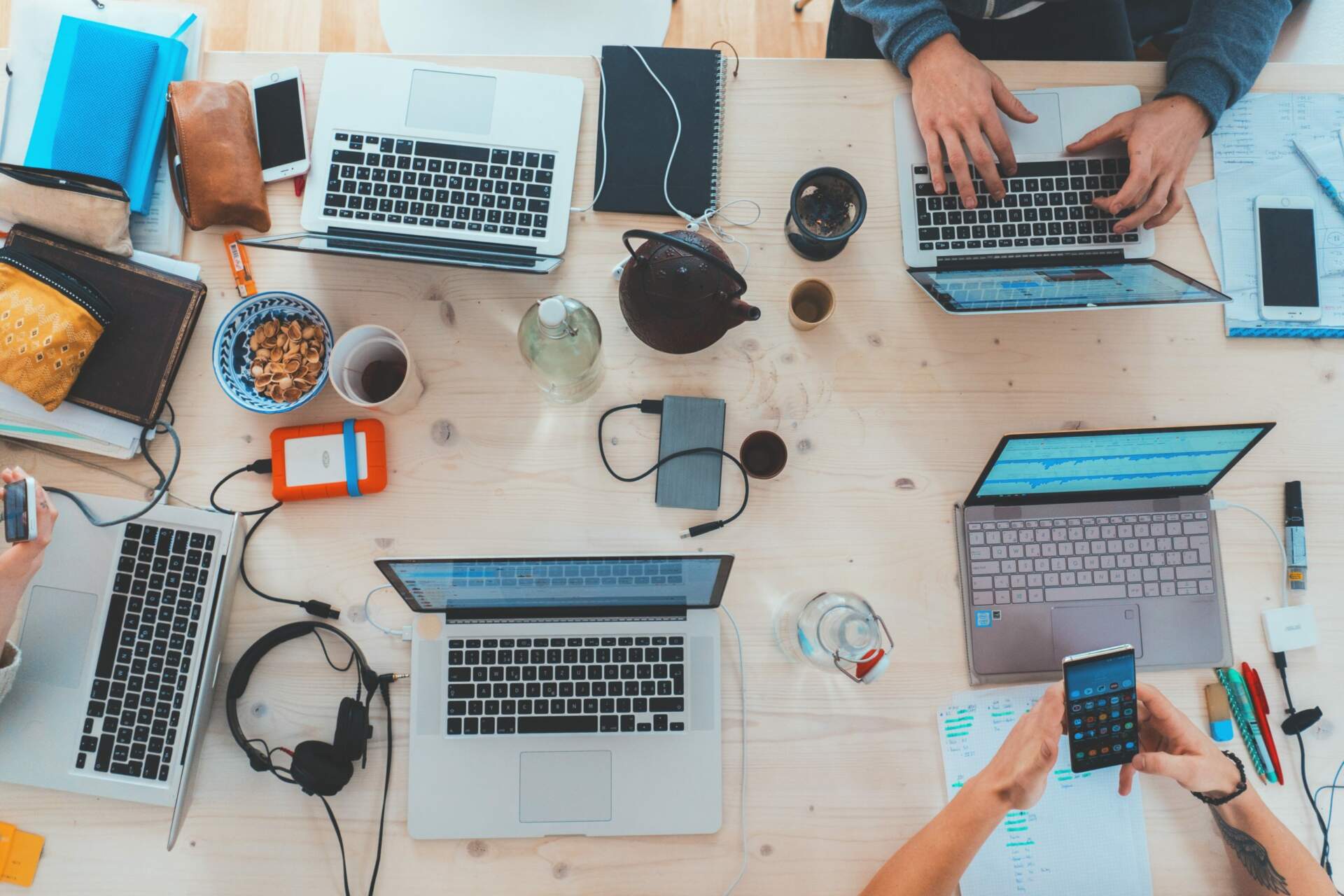 The virtual assistance business is one of the small business ideas that Kenyans started in 2019.
In 2022 you can still become a virtual assistant and make money as a self-employed person providing professional administrative, technical, or creative (social) assistance to clients remotely from your home office.
Ideally, a virtual assistant is paid between a dollar and $100 per hour.
I doubt you don't want to make $100 an hour on the side.
37. Social Media Management.
Social media management is one of those great businesses to start in Kenya in 2022.
It does not need any capital and you can work remotely — doing things as simple as updating Facebook on behalf of a client, replying to Facebook messages; engaging clients on Instagram, and oftentimes creating and spearheading campaigns.
The gig is a no-brainer and it pays between $15 and $50 per hour.
38. Become a Google Paid Ads Specialist.
There are lots of online and offline businesses that need the traffic to their businesses so badly but haven't quite figured how to achieve this.
The best thing, they are willing to pay for whatever it costs to get attention to their products, brands, offers, and sometimes the entire business.
If you know how to google paid ads, you can become a paid ads specialist and these businesses grow by advising clients or even running ads for them.
As a google paid ads specialist you can earn between $100 and $200 an hour or even more if the project is huge.
39. Start Your Property Management Agency.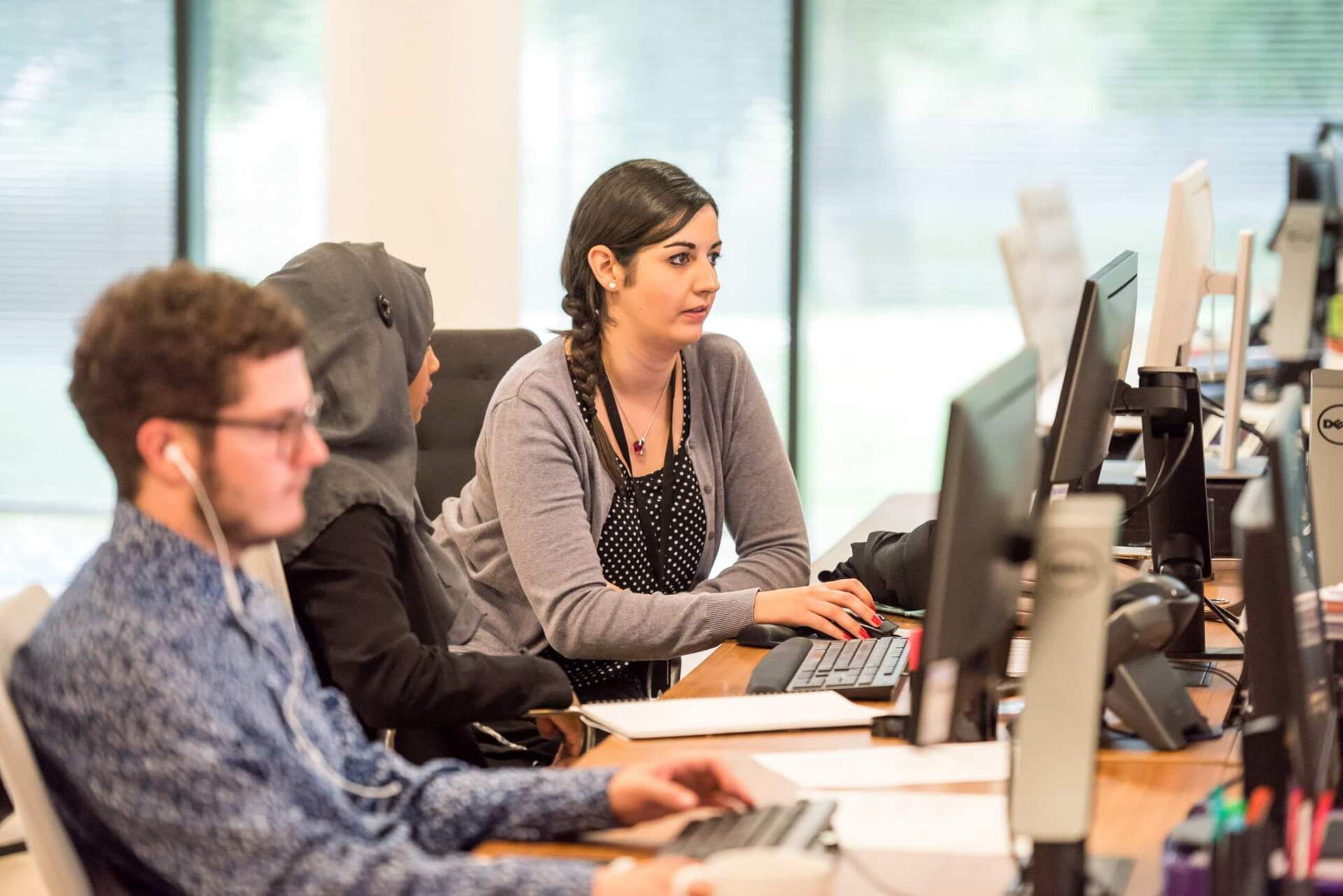 Property management is one of the best business ideas in Kenya that isn't 100% exploited.
Property agents earn a commission for property management and rent collection. Often 10% of rental value.
If you can convince landlords to trust you with their buildings and their cash then this is a great business to start in 2023.
40. Sell Gigs on Fiver.
If you are new to freelancing and you'd like to earn without so much experience online then Fiver might just be the platform to sign up for.
In Fiver, you will be able to complete simple tasks that range from logo design to creating animations, or websites and get paid well for your efforts.
41. Start an Online Dating Consultancy Service.
Did you know that Tinder, the number 1 dating site in the world has 57 million users from across the world?
Do you know what else is true?
4.1 million Tinder subscribers pay for a premium Tinder Plus and Tinder Gold.
This goes to show that very many people find it difficult to find dates and would go an extra mile – even paying for dating services to get help.
With all these in mind, why not start your own online dating consultancy service to help these people and to be paid in the process?
Plus, it would be fun.
Frequently asked questions by new business owners.
Which business idea is most profitable?
In 2022 the most profitable business ideas would be businesses that are done online.
Think web design, graphics design, eCommerce businesses, blogging, name it…
So long as the business idea can be done from home/online it has a huge chance of reaching a wider audience hence more profits if conversions are favorable.
2. What business ideas are trending in 2023?
Despite being the ideas with more presumed profitability, online businesses double up as trending businesses in 2023.
This is because there are still a lot of uncertainties as to whether Covid 19 will continue killing in 2021 or not.
For that reason, more people who want to start new businesses in 2022 are looking at online businesses as the new normal.
Do you have an online business idea in mind?
Post in the comment section of this post and I will tell you if it is trending in 2023.
3. What are the business ideas with low investments.
Low investment varies by individual.
While low investments may be Ksh. 100 for one person, it may be KES. 1,000,000 for another.
Depending on what low investments mean to you, agribusiness may be a good fit. Or online businesses or even retail businesses.
It's up to you to decide how low you want to go in terms of investment then find an idea that you'd start comfortably with that amount.
4. What business ideas can I start from home.
If you need to start a business from home, consider the businesses in the list below: –
Sell clothes online
Sell your art online
Become a freelance writer, designer, or developer
Teach an online course
Flip websites or domain names.
Publish your own book
Become a virtual assistant
Become an influencer
Build apps and websites
Launch a podcast
Curate subscription boxes
Develop a niche product
Create handmade goods
5. Top Business ideas with low investments and greater profits.
For business ideas with small investments and larger profits, consider business ideas that can be done from home.
For example: –
Design and sell print-on-demand t-shirts
Launch your own book
Create digital products or online courses
Sell print-on-demand posters, greeting cards, and prints
Sell a service
Create an online fashion boutique
Sell handcrafted and homemade goods
Build an audience you can monetize
Create a membership program
6. Start these small business ideas to make millions.
If you want to start a small business that can make you millions of shillings in a month, you may want to consider these mall business ideas: –
Sell B2B Products and Services
Invest in Online Education
Consider wellness Offerings
Food Delivery Services
Wedding Services and Products
Dropshipping Business
Food Truck
Subscription Model Business
Consulting Services
7. Business Ideas that you can start without money.
Yes, you read that part right.
There are business ideas that you can also start without money and still manage to become profitable.
Those business ideas include: –
Freelance editing

Resume building

Logo and image design

Etsy business

Consulting

Building websites

Programming

Music lessons or tutoring

Language teaching and practice

Virtual assistant

Dropshipping

Gardening and landscaping

Event planning
To name but a few.
How to start a business step by step 
Whether you have a business idea in mind or you just picked one from our list, you will want to know how to start a business idea and make it a reality if it is ever to make you money.
If this is your first time starting a new business, you may not know the exact processes to follow to succeed.
Here's the step-by-step guide for starting a new business.
Find your small business idea
Start small and be open to growth.
Decide on good software for your business.
Create a business plan
Register your business
Create a bank account for your business
Test if your business works well from home.
Go physical
Make money.
a. Identify your small business idea. 
There are thousands of small business ideas online. Some, cheap and easy to start, others expensive but highly profitable.
You just need to identify what you can do, have knowledge for, and highly passionate about.
After you have identified your preferred business idea, move t the next step.
b. Start small and be open to growth.
If it is possible, start your small business as a side hustle. Of course, keeping your full-time job and working on your business part-time.
Going this route allows you to test and backtest your idea.
It gives you enough time to understand if your business idea is viable.
If it ain't viable, this is the time to bounce off. If it is viable be flexible enough to offer it more time and resources for growth.
c. Decide on a good software for your business.
Has your business grown past a side hustle status?
It's now time to make it more efficient for faster growth.
This is when you start sourcing softwares to help with important tasks such as – analytics, project management, accounting, bookkeeping, email marketing, and other basic day-to-day tasks.
Going for this software ensures your business is ready for growth.
d. Create a business plan
You don't want to shift your business from being a side hustle to a fully operational business without a business plan.
Once you have proven your business idea and found out if it's viable, it is now time to draw up your business plan.
If you are new to this, your business plan should include the following: –
An executive summary
Business model.
Market condition.
Products and services.
Operations and management.
Marketing and sales strategy.
Financial plan.
Appendix.
e. Register your business 
In 2021 you don't want to do business without making it legal.
Once you have decided to do business in whichever country you are in, go ahead and register it.
In Kenya, you can register any business structure you want on ecitizen.go.ke.
f. Create a bank account for your business.
Once you have registered your business on eCitizen, download your business certificate and use it to open a bank account.
The bank may also need a PIN certificate.
If you recently just registered your business, chances are that the registrar of companies also automatically registered your business for a PIN certificate.
Login to the KRA portal to download your company's KRA pin.
Why is it important to create a business account?
Keeping your personal and business finances separate makes bookkeeping and tax preparation easier.
Having a business bank account also helps separate your personal from your business finances thus shows you your business's cash flow and financial health.
g. Test if your business works well from home. 
Find out if your business works well from home.
Is it an online-based business? Well, that could work.
Is it a hardware business? You will need to find a bigger place for the stock.
h. Go physical 
If you started as a home-based business and your business has scaled, it may now be time to go physical.
Find a nice location for your business.
i. Make money. 
If you have done everything checking our list of how to start a small business in 2021, now it is time to make money.
Be your own boss.
Tagged With : bar business in kenya • best business ideas in kenya 2020 • best business to start in kenya with 50k • best businesses to start in kenya • big business ideas in kenya • bottled water business in kenya • business ideas in mombasa • business ideas in nairobi • business ideas kenya • business ideas with little capital • business to start with 1 million in kenya • business to start with 100k in kenya • business to start with 20k in kenya • business to start with 500k in kenya • cosmetic business in kenya • cosmetics business in kenya • good business ideas in kenya • hardware business in kenya • how to start a business in kenya • how to start a small business in kenya • motorbike spare parts business in kenya • profitable business in kenya 2020 • simple business ideas in kenya • simple business to start in kenya • small business ideas in kenya 2020 • small business in kenya • small profitable business ideas in kenya • small scale business ideas in kenya • Starting a business in Kenya • the best business to start in kenya • water business in kenya • what business can i start with 10k in kenya • what business can i start with 1k in kenya • which business can i start with 10k in kenya