I have 7 different mobile loan apps on my phone.
Loan apps that issue loans without security in Kenya.
Branch loan app.

Tala Loan App.

HF Whiz Loan App.

KCB Loan App.

NIC Now mobile Loan App.

mKey loan app.
Each app guarantees me a minimum of Ksh. 20,000 in instant mobile loan.
This literally means that at the moment I can get loans in Kenya of up to Ksh 120,000. Instant and unsecured.
Do you want to know how I got here?
How about we start from the beginning to satisfy your curiosity?
Because hey, I know you are asking;
Why the hell would a normal man of 5'9" height and 8.15 Kg weight — have 6 mobile loan apps on his phone – if he is not in constant crush with money problems?
I'll tell you why,
I have been there remember!
And this is my story.
In 2014 when Sportpesa set foot in Kenya, I turned into the biggest losing gaming addict in Kenya.
It wasn't out of my own volition but the pressure from colleagues and friends who were undoubtedly making a lot of money with the site.
They were always winning.
I looked at their account history with awe and spite. They were winning and I wasn't.
As a matter of fact, I envied them.
I wanted to be them.
I wanted to win like them.
And the story goes that I joined Sportpesa in secrecy. "Because I am not cut for show-offs." Hehe… I started gambling away my money.
And Sportpesa became my god, my worship, my cult-and-the only inspiration that someday, aki – someday!
I: (Kenn Omollo, the son of Samuel Ouya Ochieng and Benter Atieno Ochieng, the grandson to Sylvanus Omollo Andhoga, the great-grandson of Domtillah Wahindi Ochieng-and-the great-great-grandson of Ojeje Ochieng)" would become rich.
Rich with the SportPesa Mega Jackpot of over 200 Million.
I would walk the face of the earth like a Luo man that I am – with pride and taste. Partying-and-marrying.
Winning Gaming Money is All An Illusion.
Over and above, I would buy back Kisumu International Airport. It is built on our Ancestral land… But, do I say?
I had visions of marrying a Russian brunette; buying a big boat – the size of Roman Abramovich' and buying a house on the coast of Mombasa. To live among the gods of the seas. Side by side with Poseidon.
Because Ksh 200,000,000 should help start a Fintech for sportpesa loans; buy the world-and-leave some change for a plane ticket back to Kisumu – for when I go broke after months.
And mark my words, if I won that money, I'd have eaten it to the last tasty coin.
It would be my right because on the flip side, losing so much money to Sportpesa played part in my addiction-and-the eventual loss of everything.
I Didn't See it Coming.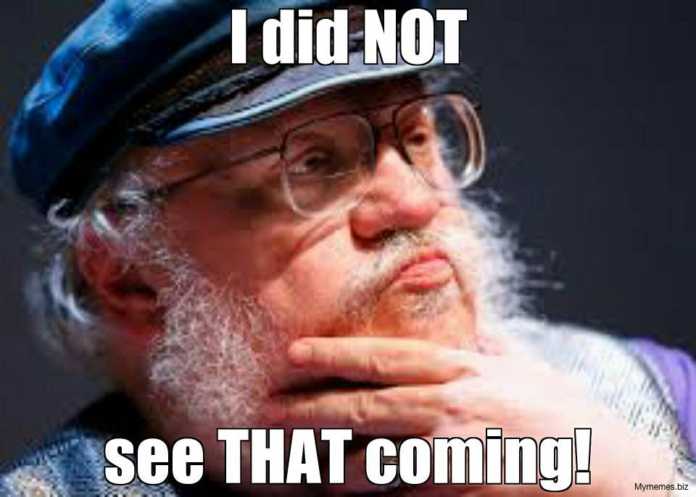 Because I was so much obsessed with winning Sportpesa sports bet, I lost direction and money. I lost enough money to buy a 50×100-acre plot in Kamulu.
My price for being stupid and greedy.
It's when I couldn't get any more money to stake that I started downloading different loan apps.
I started with Tala (Mkopo Rahisi loan App)-and they credited my account with Ksh 4,000.
The hay days.
You don't want to know how I lost the Ksh 4,000 to a single bet of ODD 1.29!
Then I downloaded the KCB App for another loan of Ksh. 5,000. And the next-and-next until I had downloaded all the loan apps in the Play store.
All these monies disappearing to one outlet; Sportpesa.
I didn't see it coming, I didn't feel sick-and-stupid.
But,
Do I Regret Ever Downloading The Instant Mobile Loan Apps? No!
I don't. And to tell you the truth, I'm even grateful that Sportpesa happened. Because since then I have taken unsecured loans, repaid them-and-proved my creditworthiness to the lenders.
Perhaps the main reason why I get higher credit limits from multiple Loan Companies today.
All my initial loans went to Sportpesa. I don't know what you need your loan for, but it better be for something constructive.
9 Best Mobile Loan Apps in Kenya.
And if it is an emergency then you may want to consider Mshwari as your number one option.
1. Mshwari Mobile Loans.
I place Mshwari on top of my instant mobile phone loan apps recommendation list because it doesn't ask for so much to join the qualifying list. You only need to have a Safaricom Line which has been active on Mpesa for at least 6 months and boom! You are in.
The minimum loan limit in Mshwari is 100 bob-and-the maximum is Ksh 50,000.
It is convenient-and-the loan repayments are done within 30 days.
Mshwari interest rates are at 7.5% which is somewhat a drawback if you compare it to other loans. But, you can get a 20% discount on the interest rates if you make your repayments in 10 days.
How amazing?
How to Access Mshwari Loans.
If you are new to the service, you may not see the Mshwari option in your Mpesa Menu. This is easily rectifiable.
Go to Mpesa Menu – select my account – update menu.
When it is updated, go back to Mpesa Menu – select loans and savings – select Mshwari – loans – request loans – enter amount – enter your MPesa Pin then wait to receive the loan in your Mpesa account.
Remember, the Mshwari loan is instant-and-unsecured.
2. Access The HF Whiz Loan Via USSD.
Another interesting instant unsecured loan in Kenya is the HF Whiz Loan by The HF Group.
You can access this loan from the HF Whiz App or through a USSD code *618#.
The Maximum loan Limit by HF Whiz is Ksh. 50,000.
This is an incredible increase from the previous Ksh. 10,000 by the same app.
If you don't already have the App, used the HF Whiz USSD Code *618# to access the loan from anywhere in Kenya.
3. Download The Fadhili Loan App to Access Instant Unsecured Loans of up to Ksh. 100,000.
To access the Fadhili unsecured loans, you must download the Fadhili Loan App on Play-store.
Loan by this lender range from Ksh. 300 to Ksh 100,000.
All Loans are disbursed via Mpesa-and-they are quicker than most mobile loans.
How to Get Loans in Kenya With The Fadhili Loan App.
Download the Fadhili loan app on Play-store – Fill in the required details – complete the registration process by paying a registration fee of Ksh. 350.
How to Borrow an Instant Loan From Fadhili.
Login to your loan app – select apply for a loan – choose the amount you want to borrow – select the repayment duration – provide referee details and complete the process by submitting the form.
4. Get Unsecured Loans of up to Ksh. 1,000,000 on KCB-Mpesa.
KCB Mpesa is another great place to get an instant unsecured loan in Kenya.
Though facilitated by KCB Bank, the loan is separately managed from the usual KCB accounts.
So don't confuse it for KCB Mobi Loans,
The KCB Mpesa minimum loan limit is Ksh. 50 with a guarantee of a loan limit growth pegged on effective repayments.
As a matter of fact, it works.
Personally, I started taking the loan when my loan limit was 100/= -and now I am at Ksh 19,050.
KCB-Mpesa Unsecured Loans Features.
Up to 3.66% interest on loans.

Loan Repayment Duration of 1 – 3 months.

Minimum loan limit of 50 shillings.

Maximum loan limit of Ksh. 1,000,000.
Ps. You must be an active Mpesa User for at least 6 months to access the loan.
5. Borrow Unsecured Loans Through The Okash Loan App.
Have I already mentioned that Okash is one of the most downloaded Free Mobile Loan Apps in the Play store?
Of course, it is.
And here's an even more interesting fact, Okash receives over 100,000 active users daily. Users who walk away with over Ksh. 10,000,000 loan monies daily.
The app issues loans of between Ksh 1,500 and Ksh. 500,000. All issued without any form of security.
How to Get Started With Okash.
Download the Okash Loan App on Play-store.

Next, fill in your personal details.

Verify your phone number to complete the process.
How to Apply For Okash Unsecured Loans.
To get the loan sent to your Mpesa account,

You have to log in to the Okash App.

Enter the amount you want to borrow – make sure it is within your loan limit.

Choose the repayment period.

Submit your application Apply.
6. Get an Instant Loan With The mKey Mobile App.
This mobile loan app allows you to borrow an instant unsecured loan between Ksh. 400 and Ksh. 50,000.
To get started Borrowing loans with this fast mobile loan app, you'll need to: – 
Download the mKey App.

Create your mKey Account.

Try to make mKey Keyboard your default Keyboard.

Confirm your phone number.

Lastly, create your password and hallah! You have an active account.
To borrow money from mKey, 
open your mKey App.

Navigate to get a loan.

Choose the amount you'd like to borrow – should be within your loan limit.

Submit your loan application.
You should receive the money in a couple of minutes if your application is successful.
7. Use Your Airtel Line to Kopa Chapaa.
Another great way to get quick access to instant mobile loans is via the Airtel Kopa Chapaa service. The service works
the same as Mshwari but runs on the airtel network.
To get access to the Kopa Chapaa loans, you must have had an active airtel line for at least 6 months.
You can borrow a minimum of Ksh. 500 and a maximum of Ksh. 100,000 from the service.
But it isn't as effective as Mshwari because the loan must be repaid within 10 days.
8. Tala Instant Mobile Loan App.
In all honesty, Tala mobile loan is the best mobile loan that you can ever borrow from.
Since 2014, the app has served millions of Kenyans with instant mobile loans.
If you applied for a loan in 2014, you got a minimum of Ksh. 4,000 sent to your Mpesa account.
And with consistent borrowing and repayment, your loan limit doubled.
If you are as Old as the App – borrowing and repaying timely, Your loan should now be K.sh 50,000.
Because mine is 22,000 and I haven't been so much active.
But at least I payback when I'm loaned.
How to Get Started With Tala Loans in Kenya.
Visit the play store to download the Tala mobile loan app.

After downloading, launch the App.

Link your facebook account with the App.

Answer the questions that follow – these are personal questions to help facilitate your loan.

If the system finds you creditworthy then you will receive your first Tala Mobile loan instantly.
9. Borrow Instant Unsecured Loans From Saida.
Another interesting loan app that works like Tala is the Saida Loan App.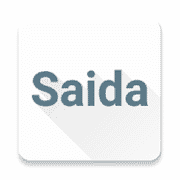 Although they are as old as Tala and Branch loan apps, they aren't as much popular.
And I can peg that to the claim by most borrowers that it is very difficult to get a loan with Saida.
That's notwithstanding the luck that some of us have got with the app.
My Initial loan with Saida was 600 shillings.
To Access The Instant Mobile Loan by Saida; 
Download the mobile Saida mobile loan app from Play Store.

Submit the mobile number where you'd wish your loan to be sent and wait to get an invitation to access the loan.

Said Loan Interest Rate is constant at 10% with a payment duration of 30 days.
You will access up to Ksh. 15,000 loan money with Saida.
10 Bonus Loan App That Gives USSD Loans Without Security in Kenya.
KCB Mobi Loans.

Timiza Loan App.

Branch Loan Application Kenya.

Branch Personal Finance Loans.

Okolea Loan Application by Okolea International Finance.

Tatua Short Term Loans.

Platinum Mobile Loans.

Get Bucks.

Loans Kenya App.
And soon we'll have Joon App.
Earn 92% Profits on Olymp Trade. Register Today!
Get More Loans.
Tagged With : Fadhili Kopa Loan • Fadhili Loan App • HF Whiz Loan App • Instant Loans in Kenya • Loans Without Security • loans without security in kenya • Mkey Loan App • Mobile Loan Apps • Okash Loan App • Online Loans in Kenya • Payday Loans • Unsecured Mobile Loans in Kenya