How would you love to make money without putting so much effort in 2022?
Today I'm going to share with you the best ways to make money online in 2022.
In fact, I have used some of them successfully to earn myself thousands of dollars per month without the need to burst my back.
---
These 75 ways to make money online are easy to execute, and you will be on your way to earning fast money without a hustle.
Let's dive right in, shall we?
1. Build your website and start blogging
Blogging is still an ingenious, easy, and profitable way to make money online in 2022.
The only question to ask yourself before you venture into blogging is if you have a topic of interest that you can create ideas around.
If yes then chances are you will become a thought leader and a profitable blogger in no time.
Would you like to start blogging in 2022?
Here is a step by step guide on how to start your blog from home
1. Find a niche/topic that you know more about. For instance relationships, finance, or even sports
2. Narrow down to a more specific topic. This is called niching down. For example, if you love sports, you can blog about football. Get the point?
3. Buy a domain name and get a web hosting company. Truehost Kenya charges Ksh. 1,999 per year for both hosting and a co .ke domain. Create your blog with true host
4. Set and design your new website. If you have little cash to spare, consider hiring someone to design your website. At Joon, we will help you design for $100 only. If you don't have $100 to spare, consider doing it yourself. Here's our DIY guide for starting a blog.
5. Start posting blog posts. You can start with 500-word blog posts.
Are you struggling with blogging content? We will write for you! Contact us
2. Sign up as an affiliate marketer 
Affiliate marketing is one of the best ways to make money online in 2022, especially if you own a blog.
For instance, in January 2022 alone, this blog, Joon.co.ke made more than Ksh. 305,867.51 with affiliate marketing.
You too can make this much if you create a blog and start monetizing.
But first things first,
What is Affiliate marketing?
In a nutshell, affiliate marketing is a method where you get paid commissions to promote someone else products or services.
As an affiliate marketer, you'll get paid every time a person buys through your link.
Here's how it works and how you can get started
Look for profitable and legit companies offering affiliate marketing services and sign up. For instance XM Forex Affiliate.
2. Sign up. You will get a special link that you will promote on your website
3. Embed this special link on some of your relevant blog posts or post it on your social media accounts (that's if you don't own a website yet). Create a blog and start monetizing.
4. Start promoting the blog post containing the affiliate links.
5. Monitor your analytics and improve to earn more.
A point to note though:
Due to the simplicity and effectiveness of affiliate marketing, you don't want to be promoting anything that can earn you quick cash.
Be strategic and promote products and services that help better someone's life.
That way, everybody wins.
3. Write and sell eBooks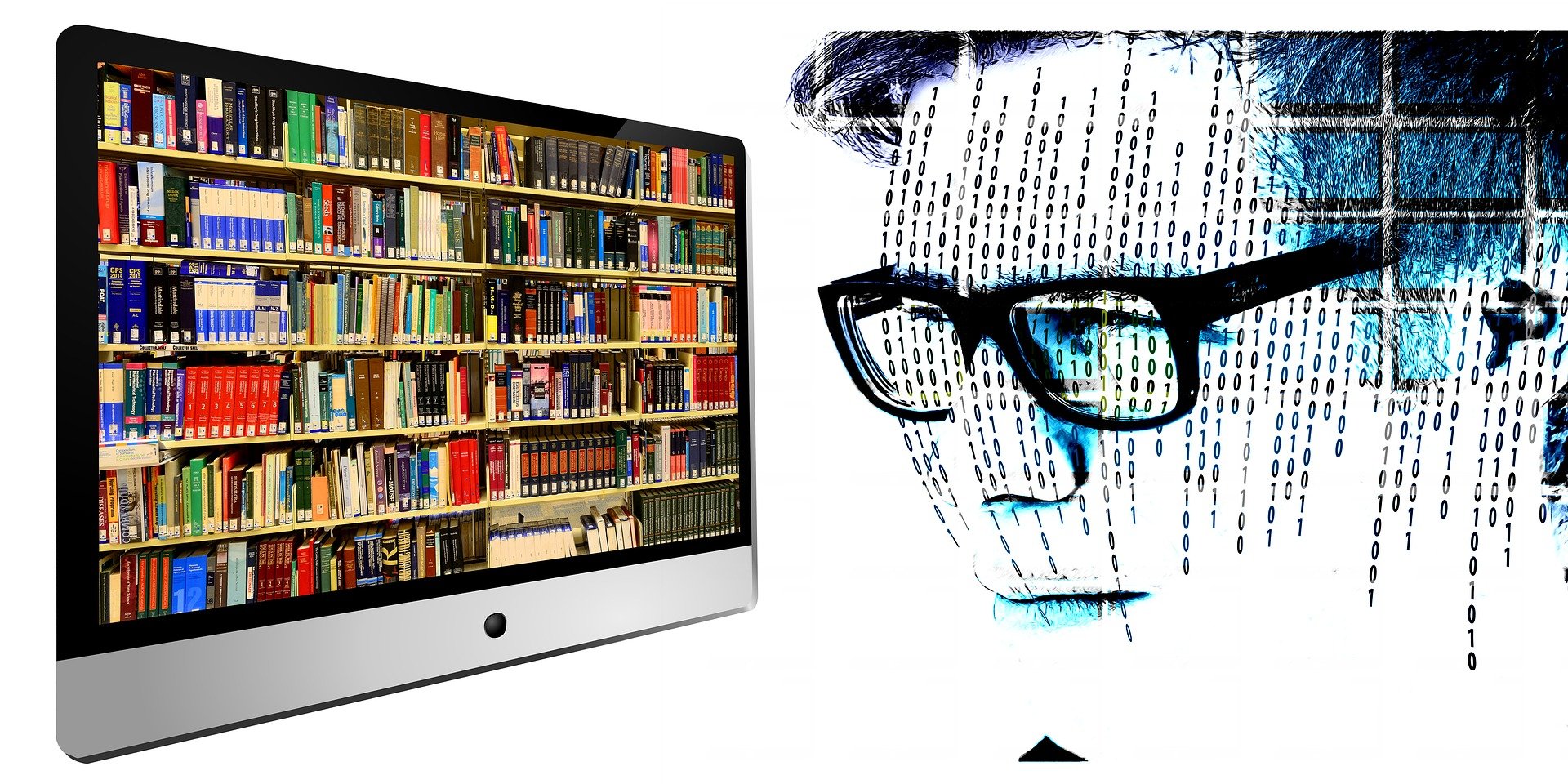 eBooks are digital books you read on your phone.
They may cover a wide variety of topics you can imagine, from how to blog, how to drive to how to make money online… and the list continues
To write your own eBook, find what people are actively searching for answers for online, and are willing to pay for.
Write an eBook around those topics and sell.
It helps if you have a blog or a website to boost your reach, organically. Create a blog and start monetizing.
Otherwise, you can also post your eBook on social and promote it to reach more people.
4. Get paid to help set up and manage Facebook ads
Who doesn't know Facebook?
It's a social media network with over 2 billion monthly users. Businesses around the globe are all opening their wallets, paying top bucks just to reach at least 1% of these users.
How?
Through Facebook advertising.
This is where you come in.
Learn how to set up profitable Facebook ads

Look for businesses around you that require an expert to help them and pitch your service

Charge a flat fee or a percentage cut on their advertising budget
One thing though, Facebook is always evolving, so make sure to stay up to date with the constant changes.
5. Buy and sell websites
Flipping websites is the word.
This is the process where you buy a website at a lower price, refurbish it, and sell it at a slightly higher price than you initially bought.
This is how to do it
1. Look for dormant websites that would grow if they received a little make-over then buy them
2. Do a make-over. For example, change the theme, use the new elegant logo, post a few articles and aim for a steady monthly traffic
3. Find a buyer.
To help you get started here are some of the most popular website flipping sites
6. Build and sell software
Businesses and entrepreneurs are constantly looking for simple and fast ways to solve their daily problems.
And a computer program can help most of the complex business tasks easier.
This is where you come in.
Do you know how to code? Yes or no?
If yes, perfect. And if not, don't worry. You don't have to be a genius to write a computer program.
All you need is to learn a computer language and there you are.
4 Easy Steps to Follow to Develop & Sell a Computer Software  
Research day-to-day challenges that people encounter that a computer program can solve

Find people who are willing to pay to solve that problem

Write the software and sell it to them
7. Start an eCommerce site and sell products from home
Have you heard of Amazon.com or Alibaba?
These are websites that sell physical products online. And you can copy them.
First, find the product that people are searching for online. Find this through the Google Keyword Research Tool

Look for a wholesaler of the product

Set up a website and list the product

Promote the website aggressively to the right people.
The good thing here is that you don't have to build a website to sell. You can open accounts on these sites as a vendor to start selling.
Such companies are called online marketplaces. Some of the best marketplaces out there are
Amazon

eBay

Alibaba

Jumia

Kilimall

Name it…
8. Create an online course and sell it
Did you know you can sell your knowledge and advice in your area of specialty?
For example, are you a certified financial adviser? Do you have any tips, strategies, and/tricks you'd like to share on how to make money trading online?
You can create a course on this topic and sell it to those seeking such advice.
Look for a topic that you are an expert in and people are willing to pay for that advice

Create an online course covering the topic extensively

Promote the course to students seeking such advice
With an online course, you don't have to host physical classes or anything. Just record yourself teaching about the topic and upload it online.
Once done, ask students to pay to access the information.
Simple.
Just make sure what you're teaching is special and cannot be found for free somewhere else.
It should be unique, this way you won't be labeled as a fraud and possibly damaging your reputation.
9. Create a YouTube channel and earn with YouTube RevShare
Are you confident and do not shy away from the camera?
Then you can create a YouTube channel where you can entertain and educate your audience.
All you have to do is:
Pick a topic that people love watching and you know more about. For instance how to trade online

Create entertaining videos teaching your viewers about your topic

Upload the videos on your channel

Sign up for Google Adsense

Activate advertisements or sponsored content on your channel.
10. Start a podcast sharing your expertise or inspiring stories
A podcast is an audio recording you can download online to your computer or phone.
Podcasts are hot right now. And this is for a good reason.
People are getting busier and occupied, which means they do not have time to read blog posts or watch YouTube videos.
But they still want to learn.
You can take advantage of this and provide downloadable audio files and they will thank you for it.
Once you have built enough listeners base, talk to advertisers and strike a deal.
How to create a monetize a podcast 
Find a topic you are an expert in

Buy recording equipment and record yourself talking about that topic

Sign up for Podcasts sites and list your podcast there

Look for advertisers that your listeners can benefit from and promote their products.
11. Register for online surveys
Surveys sites are online websites that pay people to answer a few questions for varying purposes.
While this may not make you millions of dollars, it is one of the quickest ways of making an extra buck.
To help you get started, here are some of the best online survey sites to help you make money online in 2022
 Swagbucks– a site that allows you to earn free points when you complete a survey. Later, you can redeem the same points for Amazon, Target, Starbucks gift card

PaidViewPoint.

Clear Voice Surveys.

SurveySavvy.

GlobalTestMarket.

iPoll.

Ipsos i-Say.

Opinion World.
12. Open a virtual assistant business
Today more than ever, people are getting busier and constantly looking for someone to help them execute some tasks.
Virtual assistant businesses can earn you at least $16 per hour depending on tasks.
To get started, you will need;
A laptop and good internet connections

A smartphone

Really good communication skills

A skill in demand
Work either part-time or full-time.
13. Take and sell photos online
Do you have a really good camera phone and love photography?
Well, you can make money selling pictures that you've taken.
Where?
There are a ton of stock photo companies that buy pictures. Such companies include:
500px
Alamy
123rf
Among others
14. Become a graphic designer
Most companies are constantly looking for fresh talent to help them work on their digital art.
And they are willing to pay top dollars for such talent.
All you have to do is create a portfolio and direct potential clients to it. If you will meet their expectations, you are hired.
At the same time, you can open an account on gig sites like Fiverr and start selling your talent.
15. Get paid to rate products and services online
More than often, companies need their products evaluated. Doing so helps them win more business.
To achieve this, they need individuals to review these products and services, presenting you with an opportunity for you to make money online in 2021.
According to my research, MyPoints is the best website for such activity. You just join a community and start evaluating products.
16. Sell your language skills as a translator
Due to globalization, people around the world find themselves interacting with content from other parts of the world.
Often, such content needs translations to easily understand.
For this reason, there is a major need for translators. If you are bilingual, this is your opportunity to make money online in 2022.
To help you start, sign up with: –
Proz.com is a popular site that offers translation services

Freelancer

Gengo.

Smartling.

OneHourTranslation.com.

Unbabel.

TextMaster.
17. Make money through online trading
While trading isn't a walk in the park and requires skills, you can make really good money doing it.
With the help of online trading platforms, you can start trading immediately.
Warning though; be careful. You can lose money in seconds.
To avoid this, exercise patience and do prior research. And do not be greedy.
Some of the best online trading platforms include:
18. Get paid to review websites and applications
Do you have in-depth knowledge about websites and apps?
Well, you can earn good money to offer your opinion about a website or an app.
UserTesting.com is one such platform that pays you to review websites and applications.
The best part takes less than 20 minutes to review and you will be $10 richer.
These online jobs pay via PayPal.
19. Get cashback when you go shopping
This works best if you are a student looking to make money online in 2022 or save some dollars.
With this method, you can get up to 10% cashback.
To get you started, I recommend you sign up with any of the following websites:
TopCashBack

com

Swagbucks
20. Sell old/second-hand books online
If you have a library of books just sitting around, you can turn that into cash easily.
With online marketplaces like Amazon Marketplace, you can easily make money selling second-hand books.
A little tip: buy students' textbooks at the end of the year and flip it for profits when freshers open.
21. Rent out your extra room as Airbnb
Do you have an extra room?
You can turn it into an Airbnb and make good cash as a result.
Starting such a business is straightforward:
Clean and furnish your extra room

Take pictures

List it on the Airbnb website
Then sit and wait. Airbnb will pay you when they send visitors to your home.
22. Sell on eBay
eBay is a marketplace where people turn to when looking for second-hand household items such as furniture, electronics among others.
You can make money by listing your old stuff on eBay.
Open an account of eBay

Take pictures of your old stuff and post them on eBay

Wait to fulfill orders
23. Get a job on a remote company
You can get a job either part-time or full-time with a remote company.
This is an emerging niche and more and more startups and turning to remote employees to help them scale their business.
This trend can be attributed to the fact that remote jobs help such companies slash operating costs almost by half.
It is a chance for you to make money especially if you have a specialized skill set.
If this is something that interests you, here is a list of sites that can help you get started working remotely:
Flexjobs

SolidGigs

We Work Remotely

co

Remotive among others
24. Get paid to narrate audio-books
Having good communication skills and a nice and clear voice can mint you cash starting now.
Currently, the audiobooks industry is buzzing with activity. And you can join the party and profit from it.
25. Make money online by doing micro-jobs on Amazon Mechanical Turk
Amazon Mechanical Turk is a brand new service where you get paid to execute micro-jobs.
For instance, you get paid to rate search results, doing basic translating jobs, or even identifying spelling mistakes on search results.
26. Create and run email marketing campaigns
Be honest with me right now, how many emails are you bombarded with daily?
Have you ever thought about why?
People make money by just sending emails to a handful of subscribers. You can do the same
All you have to do is:
Create an email list of specific subscribers for instance mothers

Then start building a relationship with them by sending them educational content often

Once in a while, sneak in a sales email in there.
That's how you make money online in 2022 through email marketing.
27. Design and sell your art and craft on Etsy
If you have great design skills especially with handmade stuff, then Etsy is your gold mine.
It is a popular site where art lovers go looking for handmade art ranging from phone cases to bracelets.
28. Be Instagram famous and earn money in the process
Do you have an engaged large following on Instagram?
You can start making money now by promoting company products to your followers. This is known as an influencer job since you influence people to behave in a certain way.
Be it buying certain products or sharing information.
29. Design, print, and sell T-shirts online
The T-shirt business is very lucrative. You buy a plain T-shirt, print it and sell at profit. It's a piece of cake.
Make sure to promote your designs on social media
30. Get paid to answer professional questions on JustAnswer
JustAnswer is an online platform that allows you to make money whenever you answer a question.
Thinking about it, this makes much sense.
There are a ton of questions being asked online from Doctors, Lawyers, Vets, Mechanics, and more.
If you are a professional in any of such industries, then this is your chance to make money online.
31. Make money by transcribing audio and interviews
Often, doctors, lawyers, and journalists record their interviews and will need someone to transcribe it.
With your good listening skills coupled with writing skills, you can earn between $15 and $25 per hour through transcription.
32. Proofread articles and earn money
With the rate at which content is being churned online today, you can bet they need for editors is going nowhere.
With your good eye for detail and command of grammar, you can good money hourly editing and proofreading articles.
33. Make money as an online travel expert
For your love for traveling, why not make money as a private travel consultant?
This way, you can start making extra cash per month on the side. To get started, tell your family and friends about your new side hustle. Help them bag cheap flights.
Do a good job. Word of mouth will help you grow.
34. Get paid to stay fit and healthy
AchieveMint app is an application that will reward you for doing things like taking health surveys, walking, and even just tracking your food intake.
Well, it may not pay much, but I bet it is enough to afford you a cup of coffee.
To sign up, connect AchieveMint with any of the following fitness apps:
Fitbit

HealthKit

MyFitnessPal

RunKeeper
You earn points every time you complete certain actions. And for every 10,000 points earn you $10
35. Make money by doing data entry for companies
Do you have quick typing skills and an eye for detail? This is your way of making money online in 2020.
Interested?
Go to Craigslist, Upwork, or Indeed and search for 'Data Entry' gigs.
36. Get paid as an online dating consultant
Believe me, not everyone has an easy time when it comes to dating. Some people see it as an uphill task.
If you are not one of them, a smooth talker, you can step up and help date hustlers get a date and make money in the process.
37. Make money by buying and selling domain names
If you can lay your hands on a lucrative domain name, buy it for cheap and later sell it for a profit.
Can you imagine the original owner of Insure.com sold that domain name for $16 million back in 2009? Jaws dropped!
38. Produce and sell songs online
If you are a musician, there are several sites like SoundBetter that will let you list your services either as a producer or a songwriter.
Such a platform has thousands of monthly customers, making it easier for you to make money.
But if you are just looking for a way to license your songs to TV shows or even movies, MusicBed, Music Vine, SongFreedom are exactly what you are looking for.
39. Get paid to Tweet
PaidPerTweet is an online app that pays you every time you tweet a message from their pool of advertisers.
You just need to sign up. And it is free.
The catch is, you need thousands of active Twitter followers to earn a decent amount of money.
All in all, it takes only less than 5 minutes to craft a tweet, and boom, you earn.
40. Sell teaching lesson plans
This works best if you are a teacher. Remember that lesson plan you got? At Teachers Pay Teachers, you can turn them into cash.
New teachers are looking for quick ways to get started and they are looking up to your lesson plans to help them out.
So, what are you waiting for?
41. Register on Fiverr and get paid to complete small tasks
Fiverr is a platform that allows you to complete small tasks for $5. Such tasks range from research, data entries, design among other small tasks that you can easily complete.
The trick is to complete as many tasks as you can to earn big bucks.
42. Get paid to drive for Uber or Lyft
If you have a driving license, why not make money by driving for Uber or Lyft?
Well, technically, Uber and Lyft cannot be classified as online businesses. But their customers come from online.
This opportunity works best if you are in an urban town with a large population. Airports are your goldmine.
43. Review search engines and make money
Have you ever searched something online and got an answer that makes you be like, 'how did this get here?'
Well, search engines often need evaluations. Sites such as LeapForce are making it easier for that to happen. And you can make money in the process.
With LeapForce, you can do quick searches and provide feedback that helps search engines serve better.
44. Be a freelance writer
Who do you think is writing all these articles you see online? Owners? Maybe. Ask yourself this, what happens when the website owner is busy and still must produce content.
When that happens, they turn to freelance content writers. Such are writers who get paid to produce content.
You can start to do the same on the side and actually turn it into a full-time gig. You need a good command of grammar and writing skills to get started.
45. Rent your car
Got a car just lying around?
hire car and Turo allow you to rent out your car on your terms. Saw some adverts mentioning that you can make up to $10,000 annually renting out your idle car without doing extra work.
46. Start an online tutoring business
Tutoring business can be conducted online, at home, or onsite. And you can start with right about any subject that you understand deeply.
Online tutoring business allows you to have control over your time and the amount of work you can comfortably take at a given time.
If interested, check these sites out:
47. Get paid to manage social media accounts
Social media is a vital marketing channel for most businesses. As such, it requires knowledge, patience, and consistency to see results.
Most businesses don't have the time or resources to do this in-house.
For this reason, they turn to contractors or freelancers to help them out.
This is where you come in. If you have social media management skills, you can chip in and pitch your services to such a business. Work remotely and charge a monthly retainer.
48. Become a web developer
Companies are now rushing to online marketing. To do this, they will need websites to help them showcase their products and services.
If you have excellent web design skills, you can offer to design their websites for a small fee.
Do a great job and clients will be betting with their wallets for your services.
Create a blog and start monetizing.
49. Sell old phones online
Gazelle is an online platform that allows you to sell your old phones for either cash or gift cards.
Turn this into a small business by buying old phones and selling them on this platform.
50. Get paid to take care of pets
Love taking care of pets?
Turn this hobby into a money-making venture. Visit Care.com to find paid opportunities.
Care.com is a platform that links pet owners with pet-sitting service providers like you.
51. Start investing online with Robo-advisors
Robo-advisors utilize modern algorithms to automatically pick investment opportunities on your behalf.
With such investing technology, all you have to do is define your risk level, pick your goals, and fund your account.
Some of the best Robo-advisors include:
Also, if you do not understand anything about investing, Robo-advisors can help you out.
52. Invest in real estate
Real estate investing is one of the surefire ways of achieving financial freedom. And besides, investing in real estate online earns you passive income.
To succeed here, you need to be a little risk-tolerant.
This method involves joining real estate crowdfunding groups of investors. These are groups of investors that invest a small amount of capital in real estate ventures.
If you are interested, below are some of the well know real estate crowdfunding companies:
Learn more about such companies before opening your wallet.
53. Collect leads and sell them to businesses
Leads are potential customers.
You can make money by collecting leads and selling them to businesses.
How?
Set up a website – Create a blog and start monetizing.

Get targeted traffic to that website

Offer something for free in exchange for emails, phone numbers, names

Find businesses that are willing to buy your leads.
This type of business is advanced but easy to start. It may require a little investment from your end. Be it time or money.
54. Create webinars
Another best way to make money online in 2022 is by hosting online webinars.
These are like seminars but are hosted online.
Use such webinars to promote your products or services. The secret here is to host a webinar about a really hot topic that's related to your business.
Teach for the first 20 minutes and promote your products for the rest of the webinar.
55. Make money as an online juror
Do you love following court cases? You can turn that into a cash cow.
eJury is a website that pays for your participation in pretrial jury cases. Here, you will be helping attorneys prepare for a real trial by foreseeing how the jury will likely view certain circumstances surrounding a case.
Depending on the length of a trial, you can earn between $5 and $10.
56. Invest through peer-to-peer lending
Peer-to-peer investment platforms can earn you double-digit interest rate returns on your capital.
Compare that to bank investments that often pay less than 1%.
If interested, check out these platforms:
You do not have to worry about the credibility of the borrowers you find onsite. Peer-to-peer lending platforms thoroughly vet and rate them using a credit profile.
57. Get paid to do simple searches online
This is something that you already do daily. But now you can get paid for it.
Qmee.com will reward you to use Google, Yahoo, or Bing.
All you have to do is install an add-on to your favorite browser and every time you search online, you will see some sponsored results among your results.
Click on it and earn your rewards. Sign up now.
58. Earn money by delivering stuff
Got a car, bike, or motorbike? How about a smartphone?
Combine them and start making money online now by registering as a delivery guy. Delivery companies such as Deliveroo are constantly looking for new riders.
With the flexibility that comes with it, you can work whenever you want and earn up to $17 per hour.
59. Sell your school notes online
If you are a student and don't mind sharing your school notes, you can make a quick buck.
Find websites that allow you to upload your notes and name your price. Whenever a student downloads them, you get paid.
Such sites include:
Luckily, these sites are free to list your notes. However, they take a cut whenever you make a sale to cover marketing and technical stuff, you know, so you don't have to.
60. Get paid as an online notary
Often, thousands or even millions of documents are notarized in the United States of America.
These documents include wills, citizenship forms, and handgun applications among others.
While this has always been done in person for decades, there are some online sites out there.
If you are a notary, you can offer your services with the help of these sites comfortably.
61. Make money online by helping folks file tax returns
You will agree with me, filing tax returns is something everyone undertakes.
You can make a quick buck by looking for those who need help filing their returns.
Well, it's not such a super opportunity for making money online, but who cares. With that in mind, you don't have to worry about training.
The Income Tax School has a ton of training resources.
62. Become a columnist or online news writer
Today, you do not need a degree in journalism to earn as a columnist or reporter. Plus, a ton of websites is constantly looking for contributors to help with local coverage.
The Examiner is a good example. They pay depending on the ad revenue your articles generate.
63. Teach or coach fitness classes online
Work part-time as an online fitness trainer and win both financially and physically. Pay attention to building your reputation and with no time, this might turn into a full-time endeavor.
64. Help people edit videos online
Videos consumption is growing like crazy. That is why most businesses are jumping into video production.
But good editing is a big barrier.
With your top-notch editing skills and excellent tools, you can make money online easily.
Use any of the following sites to help you get started:
65. Become an online customer service agent
Customer service needs people with excellent people skills. Do you love helping people work out their problems? This is your chance.
Online businesses around the world are looking for agents in different time zones to help offer 24/7 customer service.
Check out Indeed and any other job boards offering remote placements.
66. Train corporate employees online
You can run corporate seminars online using your business skills and talent. Indeed, businesses are constantly on the lookout for opportunities to equip their employees with modern skills.
Now, if you can prove you can deliver exemplary pieces of training (build a portfolio), you can reach out to diverse businesses around the world asking them to train their teams.
67. Start a small business consulting firm
If you understand how search engines work, you can start training local businesses on how to rank their websites.
With this, you can always combine marketing skills as well as sales training and rock your locality as an SEO expert.
The truth is, businesses are always looking for ways to elbow their competitors and win more business.
68. Earn by renting out your camera gear
As you relax after photo shooting episodes, why not make money by renting out your camera gear.
KitSplit is a website making it easier to get someone to rent your gear. There are over 39,000 already earning through the site.
69. Create cooking videos and other DIY guides
Did you know that over 78% of B2C companies rely on user-generated content (UGC) to power their marketing campaigns?
That's right. Darby Smart is one of such companies.
Sign up as a creator with them, and get a chance to work with big brands like Mattel, BarkBox, and Nordstrom.
70. Win projects and subcontract them to others
As you build your reputation as a freelancer, more work will be coming your way. And instead of turning them down, you can subcontract them to other freelancers.
This way, your focus will only be on winning projects from high-value clients. Stop trading your time with money and instead, build a scalable online agency.
71. Offer data analysis services for corporations
With billions of bytes of data collected by companies daily, they will need help making sense of them.
With your numbers prowess, you can make money online in 2020 helping them.
For this kind of job, there are only two websites that will be your great companions:
Get your credentials ready and start crunching those numbers.
72. Rent out your clothes
Is your closet full of clothes you no longer wear?
Rather than take them to consignment stores, you can squeeze cash out of them by either renting or selling them online.
These websites will help you get started:
Rent the Runway Unlimited.

Gwynnie Bee.

New York & Company Closet.

Tulerie.

Rainey's Closet.

Infinite Style by Ann Taylor.

Express Style Trial.

American Eagle Style Drop.
Get that closet working.
73. Help with editing college admissions essays
Thousands of kids are joining college every year. And their parents are willing to pay to help edit college admission essays.
Use the following websites to help you:
Essay Edge
Top Admit
Scribendi
Also, you can advertise your services on marketplaces like Craigslist.
74. Get paid to come up with slogans and company names
If you enjoy coming up with catchy names and slogans or have a thing for creative imaginative copywriting, there are a ton of companies looking for you and SquadHelp can help.
Squadhelp is a platform where you make money by helping companies name their brands, services, design logos, or even company slogans.
75. Register on TaskRabbit for virtual odd jobs
If you don't mind mowing someone's lawn or walking their dog, TaskRabbit is for you.
Before brushing this aside, it is reported that top taskers on the site earn up to $7000 monthly.
See, you can even turn this into a full-time way of making money online in 2022.
Final thoughts on the best ways to make money online in 2022
Online businesses are thriving like never before, making it easier than ever to make money online.
Do not worry about the competition. In fact, the presence of competitors is a good sign for you.
Let me explain.
Competitors validate your idea. They are a sign that there is a demand for your business. They wouldn't be there if there was no demand, right?
Do you get the point?
Perfect.
Now, all you have to do is learn what is working and not working for them. Then perfect on what's working and leave out the rest.