While I was on campus, there was one meal I came to love; Pork. I never grew tired of it.
Why?
Not because it isn't so common where I come from, but mostly because each bite tasted like the choirs of umami-clad angels singing on my tongue.
---
And I loved every bite.
It wasn't just me.
It was everyone who lived around campus. 
Pork eateries would be packed and the butcheries would sell out.
How so?
Let me first spoil you with some statistics about the pork business in Kenya before we continue with my story.
The demand for pork in Kenya is very high.
In 2012 alone, the pork produced in Kenya was approximately 12,950 tonnes, which meant there was a deficit in the quantity of produced pork countrywide.
The pork industry has become even more popular since then but not to the point that demand has been met.
There is therefore a need for more business people to venture into the pork industry in Kenya to bridge the gap.
If you're wondering whether to start a pork business, stop wondering.
Simply start.
If that seems too vague a response, here's how to start a pork business in Kenya with all the facts you need to know;
1. Choose your business.
There are several forms in which you may start your pork business, big or small. It's all up to you.
You could be creative and figure it out but the most common are;
Hawking:
People do this using a bicycle or motorcycle.
It is perhaps the most labor-intensive and needs a couple of operational logistics to work. However, it does not cost too much to start.
For one, you do not need a premise because what you do is deliver pork to people, cooked or raw, in small quantities and packaged wherever they need it.
Butcheries:
Like most butcheries, a pork butchery sells raw pork by the gram, chopped or whole.
Hotels:
Pork hotels could have many different types of food but the main thing is that the cuisine is pork.
Whether fried pork, barbecued pork, glazed pork, bacon, ham, sausage, or other pork dishes, the common ingredient is pork.
Butchery and eatery:
Most people go for this option because it gives you a variety of options.
You can meet the market's demands for raw pork and cooked pork at the same time.
Operations are also easier in terms of acquiring meat and picking the parts.
Barbecue joints:
They are joints that serve barbecued pork. it is another easy way to start because the cuisine is mainstream; barbecue.
Outside catering:
With outside catering, you provide pork cooking services to clients at a fee.
2. Get a license.
There are various licenses required to run a pork business. these are the very basic licenses that you ought to get to start your business;
Single-User Business permit: it is usually issued by the county to all businesses. It varies between businesses from 5,000 to 20,000 depending on the county.

Public Health Licenses: This is needed for all premises dealing with food. The Kenyan system is not as strict when giving health licenses and they generally cost  3000.

Medical Health certificate: All your workers need to have medical health certificates which typically cost about 1500 shillings.

Fire inspection license: It's always safe to have a fire extinguisher wherever cooking is involved. For this inspection and license, costs vary from county to county, the average being  2000 Kenyan shillings.

Outdoor advertising license: Costs for this usually vary depending on the type you want and size. Of course, you do not necessarily need this and could opt for the other means of advertising.
3. Choose the location for your butchery.
Choosing your location is very important even if your business is mobile.
There are several factors you need to take into account.
Accessibility: You should look at how easy it is to get to your premises by foot and car. Look at things like road conditions, parking,  visibility, etc.

Foot traffic: Place your premises where there are a lot of people walking on foot rather than on highways.

Utilities: It is important to be in a place that is accessible to important utilities such as electricity and water.

Demographics: Find areas that are populated so that you have more consumers.

Style of operation: The area around your premises should reflect your style, whether fancy, elegant or young.

Competition: Observe the competition around you. Similar businesses around you may make your business a bit difficult.
When setting up your pork business, it's not only the location that you need to look for but also the arrangement of spaces within your premises.
Be smart when picking out where your kitchen will be, entrance, eating area, and style of the premises.
In most cases, the kitchen is usually better being the furthest and the entrance being the most visible area.
I've seen eateries with the kitchen being right at the front and it seemed to work for them.
That being said, the sky's the limit.
4. Identify pork suppliers for your business.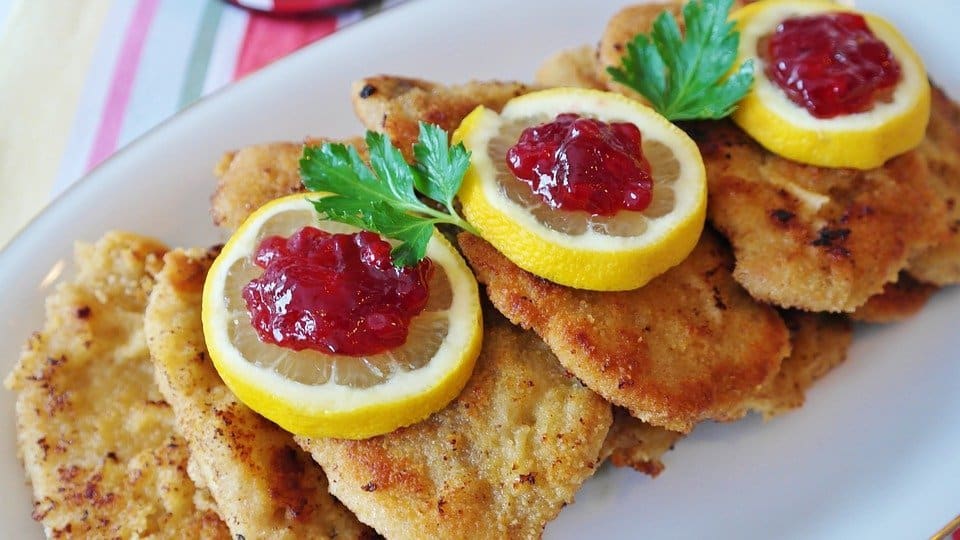 Some people may want their pork business to start from pork farming which is another area altogether.
However, if you want to simply buy pork, you could go to your cattle slaughterhouses, pig slaughterhouses, farmers, and brokers.
It is important to buy meat that is inspected for legal purposes and health's sake.
Some major pig slaughterhouses to help you out are;
Datfarm-Ridgeways Kiambu.

Kitengela Slaughterhouse- Kitengela.

Ndumboini slaughterhouse- Ndumboini, near Waiyaki way.

Utudi- Nakuru.

Kiserian.
5. Get setup and equipment.
As part of setting up, you need equipment.
The list of equipment you may need is;
Weighing machine.

Furniture: Seats and tables.

Cooking apparatus: Fuel.

Cooking utensils.

Customer cutlery and crockery.

Tap and sink.

Freezer.
There are a couple of other things you may need depending on the business, for example for delivery, you may need packaging and a vehicle.
For a butchery, you may need a grinder. It all depends on the type of pork business you want to start.
6. How to run a profitable pork business in Kenya.
Successful businesses all come down to operations.
Running a pork business is what will make the difference in aspects like sales and profits.
The various operations involved in a pork business are;
Buying good pork: You need to know where to buy pork, what type of pork and cuts you need, the quantity of pork, and the delivery of the pork to your premises.

Choosing pork quantities: This should all depend on the scale of your business and how many consumers will be coming in to avoid wastage.

Preparing the pork for serving: preparation involves cleaning, preservation, and weighing for the consumers to carry or eat.

Cooking the pork: This depends on the type of business and cuisine. For a butchery, you serve it raw and for an eatery, you have to cook it with accompanying dishes too.

Serving customers: This requires professionalism, speed, warmth, and efficiency among the servers.

Receiving payment and accounting: This needs to be done efficiently, by trustworthy people to avoid making a loss.
Choosing staff is very important as they influence operations the most.
7. How much does it cost to start a pork butchery in Kenya?
A business isn't a business without profit.
unless you're running charity your numbers need to add up.
Eventually, what you desire to get out of a business should be more than the initial capital and operational costs.
Capital involved in running a pork eatery includes..
Licenses and permits fee.

Equipment purchase prices.

Premises rent.

Workers' s salaries.

Food costs.

Utilities' cost.
To exceed your capital, you need to price the pork relatively.
Raw pork retails from 400 shillings to 700 Kenyan shillings per kilogram.
For cooked pork, the pricing is a bit higher but you can go as high as you want, depending on the cuisine and accompanying services like ambiance.
When it comes to the pork industry, aggressive price-based competition is uncommon so you don't need to lower your prices extremely for the market.
On the contrary, Kenyans find it hard to trust most pork butcheries and eateries because of past experiences so pricing it higher may earn you a few points.
What will influence your pricing is;
Location.

Style of operations.

Supplies.

loyalty.

Expenses.
8. Competition and survival.
Pork businesses have been coming up more so now than ever, which means there is still opportunity.
Of course, pork is not as popular as beef but it has grown tremendously over the past three years.
The Pork industry continues to grow, with more people getting into it.
For survival, you need to bring something special to the table.
There are already eateries like the PorkPit in Ruaka adjusting to restaurant trends and digital advertising and delivery trends to meet their consumers' needs.
There are various trends in the food industry and to become relevant, you need to keep up.
Some  of these trends include;
International cuisine.

Delivery of Raw food and ingredients.

Cooked food delivery through applications like Jumia Food and Ubereats.

Partnerships with other companies; You can partner with other companies to make your work easier. Glover, Jumia, and UberEats could handle delivery and have Visa handle marketing events like Burger Week. EatOut also helps with advertising.

Digital advertising: There are various ways to do this; Youtube, Instagram, influencer marketing, etc.

Selling in supermarkets.

Nutrition-conscious cuisine options.
Do not forget the basic ways of handling competition though.
You ought to know the competition, differentiate, step up your marketing, and most importantly, know your customers.
Also, note that…
There are some key things that may lead to poor sales and these include:
Poor location: Accessibility is key.

Poor food quality: No one comes back for bad food. You cannot come back from bad food.

Mismanagement: It encompasses a lot from accounting, cleaning to basic operations like opening and closing hours.

Losses: Direct losses happen with theft, natural disasters or poor fund control. This may redirect the business accounts to covering losses. A business can recover from small losses though.
With all this in mind, I believe you are ready to kick off your pork business in Kenya.
More Business Ideas.
Tagged With : pork bbq business • pork business plan • pork butchery business in kenya • pork farming business plan • pork farming business plan pdf